Recently, someone asked me if I had any advice for them if they wanted to start a blog. Funny thing is, I'm always looking for advice myself, I'm no expert! While I originally started my blog in 2010, a lot has changed. Taking some time off that lead to a few years without blogging basically means I started over. I am relearning the entire process of blogging. I've decided to document the process. The, behind the scenes, if you will.
Blog Along With Me
Pinterest sucks me in all the time. It knows I'm always on the hunt for valuable information to help me improve my blog. Five minutes into looking for a recipe and I'm suddenly reading an article on "how to start a blog in 5 minutes while making homemade grain free pasta and building a solar powered chicken coop!"
Ok, so maybe not that exact title… My point is, there is a lot of information out there. Sometimes I'll get very excited as I read an article when the author shares all the great things she's learned so I don't have to make the mistakes she made. Many of these have been a great source for me. I get even more excited when I find a blog I like that has a public income report. Let's face it, the thought of making money from the comforts of our own home doing exactly what we love and not having to answer to someone else is pretty much the current definition of the "American Dream."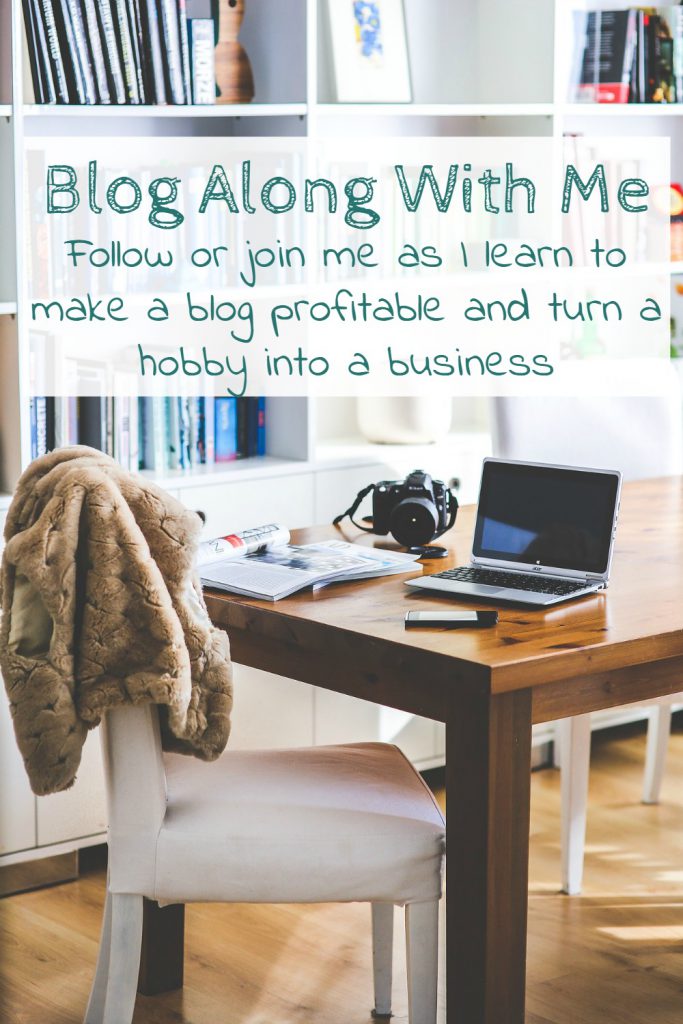 This little blogging adventure isn't a solo act. My dear friend Gayle is my web designer and tech guru. Plus my sounding board for topics and ideas. While she does all the behind the scenes work for Domestic Deadline, she's in the process of revamping her own site so she can offer her services to other bloggers.
Recently we were talking about how we get so inspired to read how someone made enough money blogging to quit their day job, let their spouse retire, hire a team, etc. But, I'm even more inspired when I read an income report showing how a blogger went from making $100 a month to $1000 a month.
Why does this smaller amount appeal to me? Because it shows me something attainable, not just the pie in the sky.
Open Hand
It's kind of like when someone teaches you to play a card game… "Let's play an open hand." Lay your cards on the table, and I'll lay out mine. Then I'll show you how it works.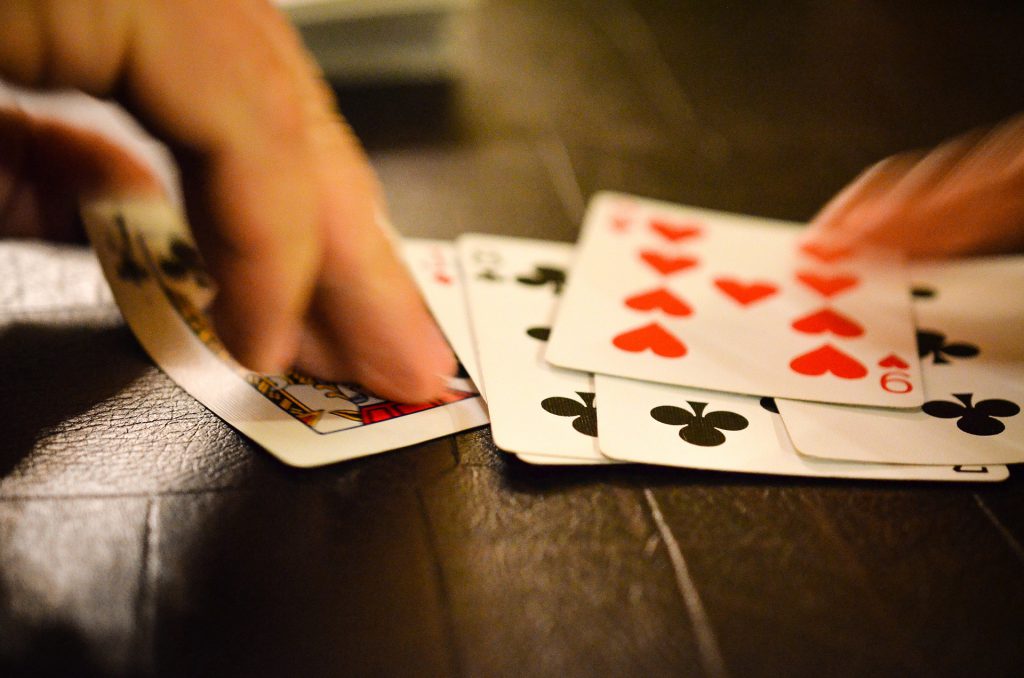 That's what Blog Along With Me is going to be. I'm going to lay my cards on the table and tell you what I've done and what I plan on doing. The nitty gritty behind the scenes stuff.
Yep, I still plan on sharing my home improvement projects, recipes, crafts and other "randomness" that gets in my way of having a magazine ready house. But once a month I'll share what I did to build my blog as a brand and as a business and what my goals are for the upcoming month. I think I'll even do a blog income report, but for now, that will be a quarter quarterly report. The pennies are rolling in and I'm sure you'll want to hear about each of them!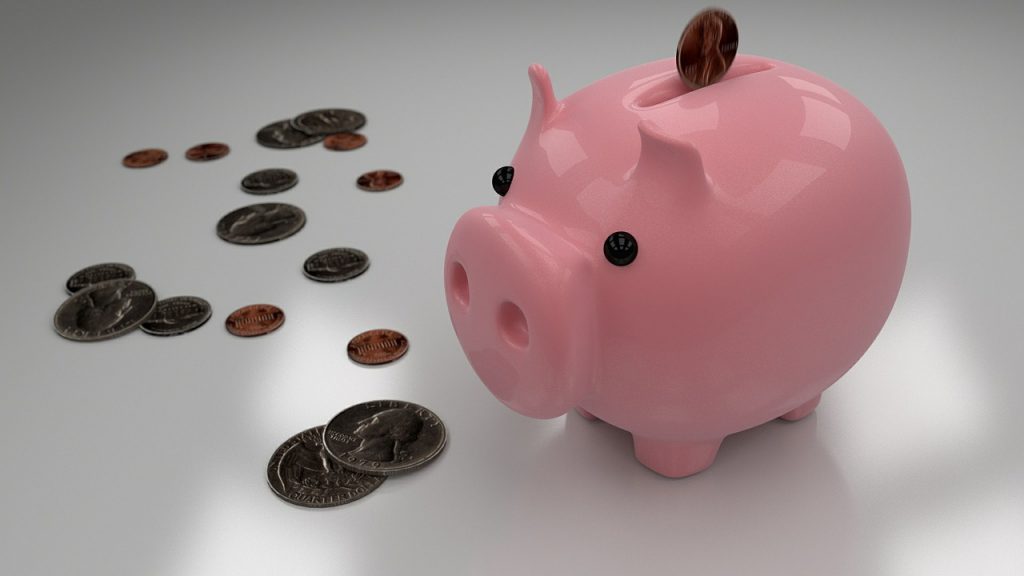 Deal Me In
We can play this hand together. Or you can jump in any time. Since I took so much time off, I often feel like I'm behind or I missed the blogging boat. Truth is, the internet is wide open and there is plenty of room for all bloggers. Just like in my Rodan+Fields business, it's only going to get bigger, so jump in, the water's fine!
I've been taking e-courses and reading books and articles. Most have been great and have very valuable information. I'll share the sources I found most valuable.
If you already have started a blog and are just getting started, feel free to comment with any advice you've learned. If you don't have a blog, but have been thinking about starting one See How You Can Set Up a WordPress Blog in 15 Minutes
.
Why WordPress
Domestic Deadline was originally at www.domesticdeadline.blogspot.com. I started there because I didn't know what I wanted to do, aside from start a blog. Not knowing anything about making a blog profitable, I didn't want to invest any money into it. Blogspot was and still is free. I'd start there again, only if I planned on having a blog to write without any goals of making it profitable.
Once my blog began to have a following, and I learned more about blogging, the concept of turning it into a business instead of a hobby, grew. Blogspot was going to limit me. I decided to purchase my domain and switch to WordPress.
The how to of switching is for another time. If you want to eventually have your blog or website as a business, just start with WordPress now. Since you will need a host, I like BlueHost for getting started. Start with this link below to get your blog started on WordPress:



Yes, it's an affiliate link. Which basically means, if you click on the link, decide to use them to start your blog, there is no additional cost to you but I may receive a commission. Affiliates are a big part of how a blog earns money. I'll go more into it later, but I truly appreciate when my readers use my affiliate links. I select affiliates based on companies I like and have had good experiences with.
Freeze!
Scatter-brained Emily has gotten ahead of herself a bit again. Here are the actual steps you need to take to start a blog….
Decide you WANT to start a blog
Decide you are READY to start a blog with the goal of making it profitable
Choose a blog name that will reflect what your blog will be about as well as be easy to remember so that people can find you (tip, don't get creative in spelling).
See How You Can Set Up a WordPress Blog in 15 Minutes
Start playing around with the basic offerings to get a look you like for your blog. It's perfectly fine to evolve, my blogspot one changed a lot and this blog has undergone more than one change since I switched over. I'm all good with keeping it fresh! If you look back at my blogspot location and here today, my color scheme is pretty similar. Mainly because it's my favorite, but choose something you like!
Join my mailing list or follow me on social media so you can blog along with me.
End Scene
I'm going to stop here today for two reasons.
We're all busy, especially this time of year, and too many tasks will lead to overload. If you've made the decision to start a blog, that's the first step.
This is meant to be a series. I didn't do everything the minute I decided to take the leap and start my blog. Plus, this was the introduction.
So even if you aren't 100% ready, please follow along with me. Join my mailing list or follow me on social media. Check back next week and see what to do next!