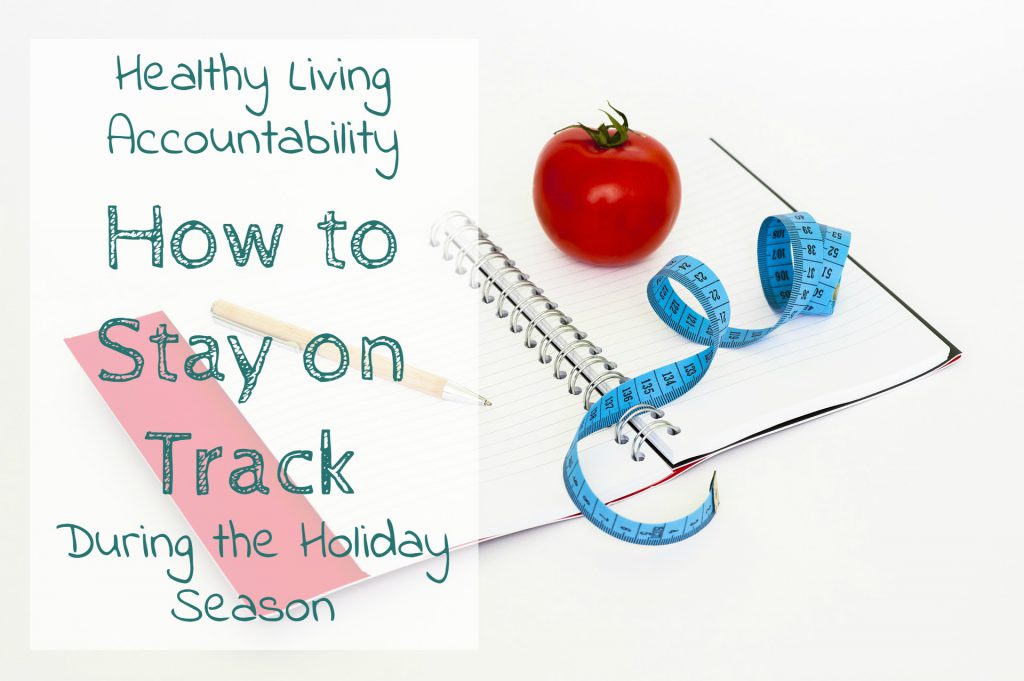 The holiday hustle and bustle is upon us. While it can be a very exciting time of year, it can also be a season of feeling overwhelmed! Personally, I dream of having my house sparkling with holiday decor. My kitchen brimming with tasty (and healthy) treats. Me looking svelte in all my party clothes. Then reality comes crashing down around me. I have barely started shopping for gifts. Shoes and jackets are the current living room decor as we renovate our mudroom. Despite my freezer full of meals, we've barely sat down for a meal as a family (and if we do, the table is piled high with all kinds of stuff I haven't gotten to yet!).
Personally, I've found having friends who know my goals and keep me accountable helps me get through the craziest of times. Some friends serve as different accountability partners for different goals. One of those, I've asked to share a few tips for staying healthy during the crazy holiday season. Today I'd like to introduce you to Julie Kemper. Not only is she a great motivator, but a long time friend and the sister of Michelle, whom I introduced earlier this week.
*  *  *  *  *

Julie's Story
This time of year with all the holiday excitement and party going, it's easy to forget to take some time for ourselves.  It's hard on a normal day, but this month between shopping, cleaning, wrapping gifts, hiding elves, standing in long lines, hanging decorations, being nice to everyone, going to church, visiting with family members, attending parties… There is so much more added onto our schedules, our daily routine goes right out the window!
But It Doesn't Have To
Finding a great support system is vital when making the decision to lead a healthier lifestyle and sticking with it. One new way to do this is with an online health coach; this is what I do! Through a Facebook group community, with others in the same mindset with goals of leading a healthier lifestyle, coaches from Team Beachbody are getting people motivated to move, cook and eat healthier foods daily.
We recently wrapped up our "12 Days of Fitmas" group. Participants exercised in their own homes, commented, shared pictures and encouraged each other to get a workout in; holding each other accountable.
Another aspect of a group like this is sharing healthy recipes and tips. For the 12 Days of Fitmas, we shared healthy cookies; so yummy your cookie exchange would be surprised to know they were a healthier option!
It's Not Too Late
The 12 Days of Fitmas may be over, but I can offer you support whenever you're ready to jump in. We even have one forming now where participants can win money! If you're ready to make one little change this week, why not try a healthier holiday treat option? Here is one of my favorites.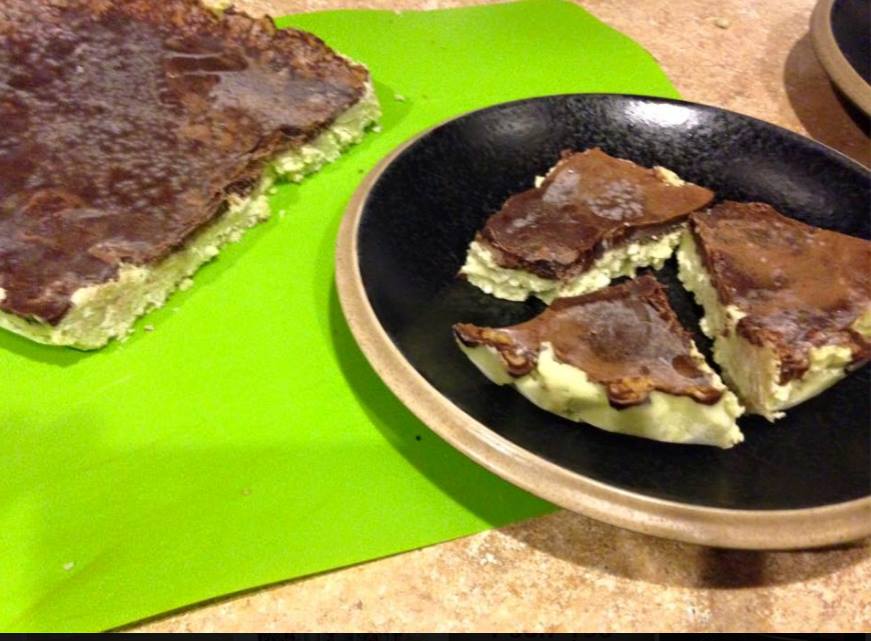 Avocado Coconut Grasshopper Bars
Mint Layer Ingredients
Chocolate Layer Ingredients
1/4 c coconut oil
2 T honey
1/4 c cocoa powder
1/4 c vanilla extract
dash of salt
Instructions
Line a 9×9 baking dish with foil. Place all mint layer ingredients in a high-powered blender or food processor. Blend until smooth. Puree if you want to, but I like little flecks of coconut still. Spread mixture into prepared dish and freeze.
Meanwhile, in a small saucepan, melt coconut oil and honey over low heat. Remove from heat and stir in remaining chocolate layer ingredients. Pour over chilled bottom layer and return to the freezer for about 15 minutes or until the chocolate layer is hardened. Remove from foil and cut into pieces. Store covered in the freezer.
*  *  *  *  *
I know I'm already thinking about a fresh start in the new year.
So what is keeping you motivated during this holiday season to stay on track with healthy nutrition and exercise? If you need an extra friendly way to help you I encourage you to reach out to Julie at jkempfit@gmail.com or find her on Facebook at jkempfit.