What do you get when you mix leftover spinach and artichoke dip with chicken breast and gluten-free pasta in an instant pot? A quick and easy spinach artichoke chicken instant pot recipe to save dinner on a weeknight.
This post may contain affiliate links. Which means, if you click the link and buy something, I may receive a percentage of sales at no additional cost to you. Thank you for supporting Domestic Deadline.

This Christmas I received an instant pot! As excited as I was for it, I was very intimidated. The box didn't leave the living room for a week. Once the pot made it to the kitchen, it sat there for another week. Then one night, I decided to pull something from the freezer. Something I would normally make in my crock pot. Forty minutes later, we sat down to eat boneless ribs! I've used it every night since.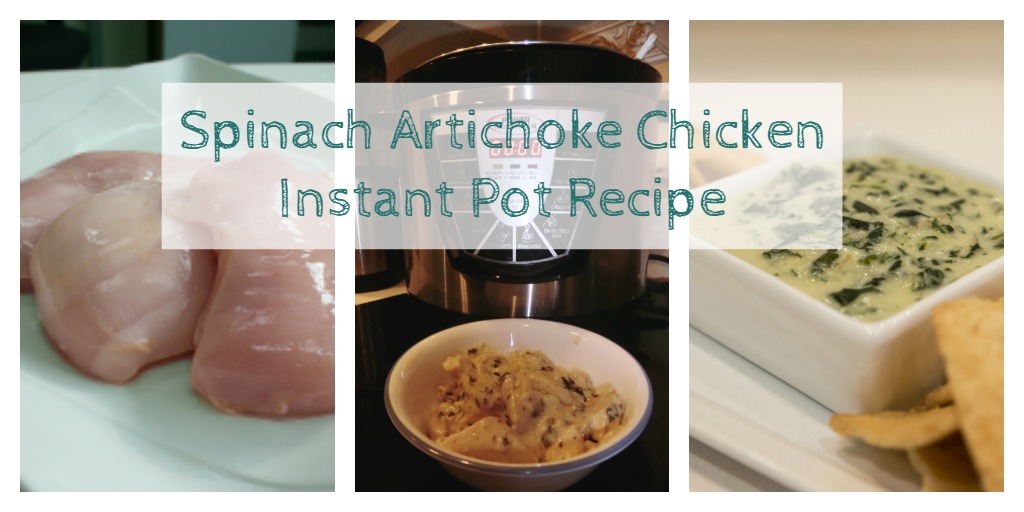 It wasn't long after that I decided to come up with my own recipe. Despite the speediness of the instant pot, I still prefer minimal ingredients and prep time. Personally, I consider chopping and marinating or whatever else needs to be done before the food starts cooking as a part of the time it takes to make the meal. Just because it can be cooked in less than 10 minutes it isn't a quick meal for me if I have to gather 20 ingredients and spent half an hour getting everything ready.
I Should Back Up
First off, I didn't understand the hype if an instant pot initially. I'm a skilled crock pot chef. I've got the whole prepping tons of meals ahead of time down. Putting something in the crock pot in the morning and having the meal ready when I get home is normal for me. And say I forget to do that? My prep meals always include a few things I can defrost in 5 minutes in the microwave and then toss into a skillet. Twenty minutes to dinner, no problem.
But using it for canning, that sparked my interest. This past summer my mom and I canned peaches, some preserves and even homemade blueberry BBQ sauce! And I'm enjoying them now in January.
So I got one for Christmas (yep, I bought it, wrapped it and told IronFish it was what he got me!).
Except
I hadn't realized instant pot was a brand! I thought it was just a new name for electric pressure cookers. Oops! It wasn't until I was following my first recipe that I realized I didn't have a saute button.
I panicked for about two minutes. Then did a quick Pinterest search. It didn't take long to realize my Pressure Cooker XL was just as awesome. Sauteing means I can pick any button and just not put the lid on. Adjusting my cook times to an instant pot recipe isn't really an issue. If I need to enter a manual time, I just start with something close and add a few minutes.
Moving On
This past fall I adjusted my meal prep recipes to larger portions. In the past, a recipe that served 4 was plenty. O-Man and Tasha basically eat the equivalent of one person. Or are, I should say. They have been eating more and I bumped up my portions to feed 6. If leftovers happen, they usually disappear pretty quickly.
I know as the kids keep growing, I'll need to increase my portions a bit more. Their taste buds are changing a bit as well. Tasha has an interest in cooking. So maybe the instant pot needs to be the new cooking plan.
Time to Experiment
After a few great days of putting my frozen meals into the instant pot, I decided to make a recipe up and try it.
It partially came about because I couldn't find a recipe already done with what I had in mind! Tasha loves spinach artichoke dip. Since I bought a large container of it at Costco a few weeks ago, I wanted to use what I had. Despite us liking spinach artichoke dip, we weren't sitting around eating it. I didn't want to waste it.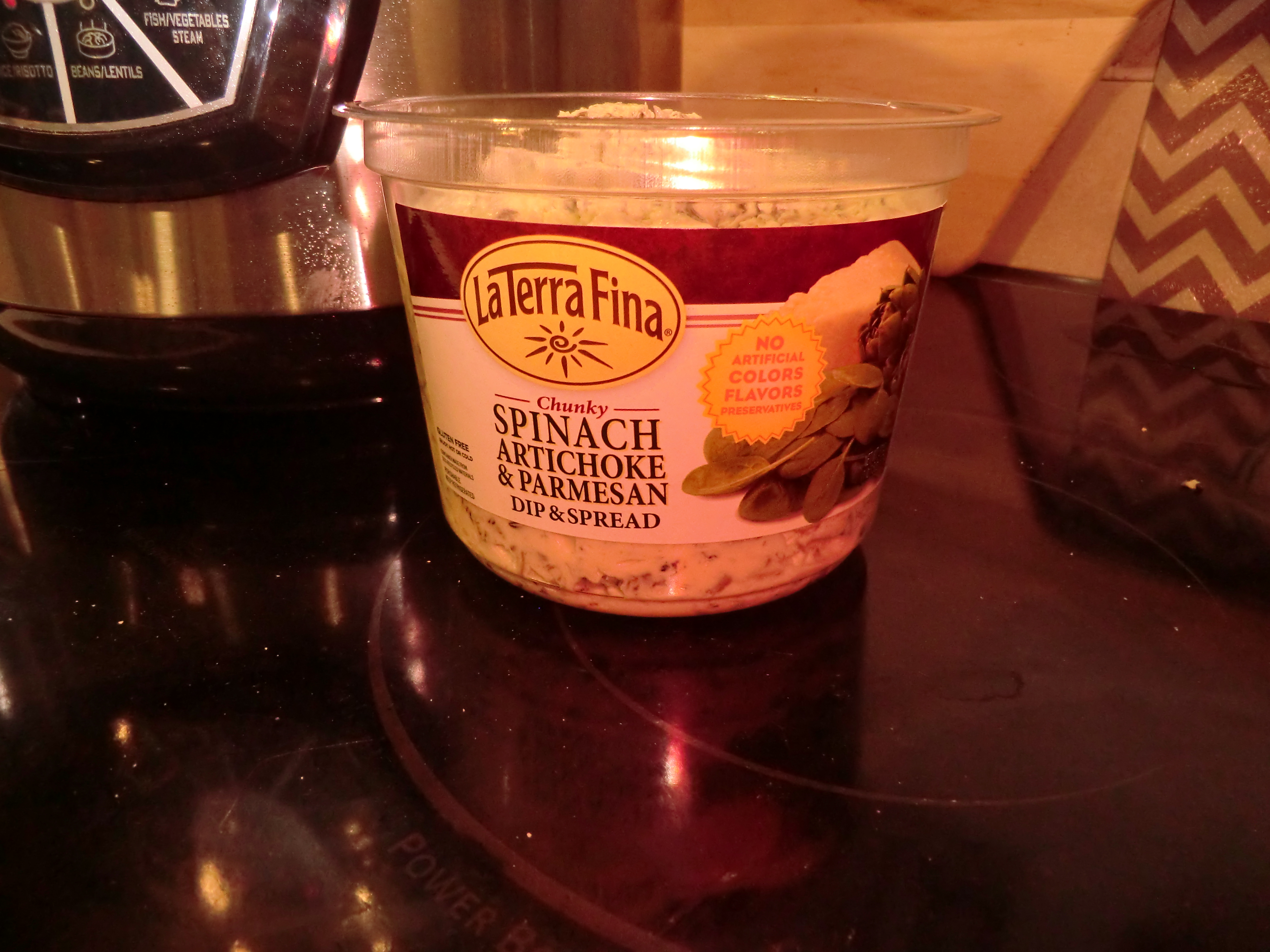 A few minutes on Pinterest and all the "chicken spinach artichoke instant pot recipes" landed me with way too many ingredients. None of them started with leftover spinach and artichoke dip!
I found a few recipes that started with chicken and pasta and added a cream sauce. They helped me calculate cook time.
Just a Few Ingredients
8 oz pasta (I used gluten-free penne)
2 lbs chicken tenders or breasts sliced into strips (because I wasn't looking for shredded chicken as the end result)
1/2-1 cup premade spinach artichoke dip (because I wanted it creamy, I think I used about 3/4 cup, I just mixed in spoonfuls until I liked the consistency)
Olive oil
3 cups Water or chicken broth
Seasonings to taste (salt, pepper, paprika, and basil are what I grabbed from the pantry and used)
Season the chicken strips. Add oil to the bottom of the pot.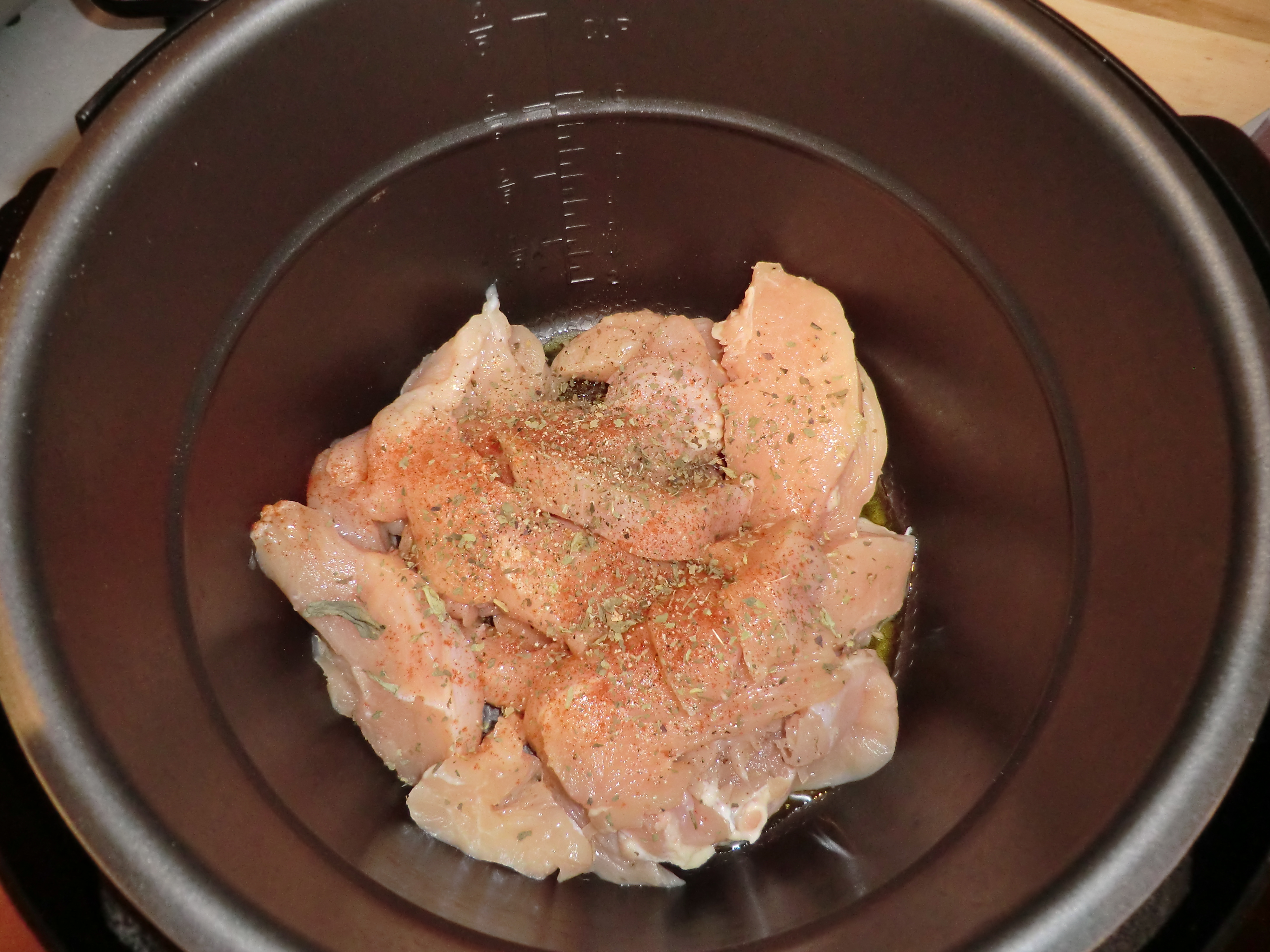 Saute for a few minutes, I tossed the chicken around for about 2 minutes until it started to turn white on both sides.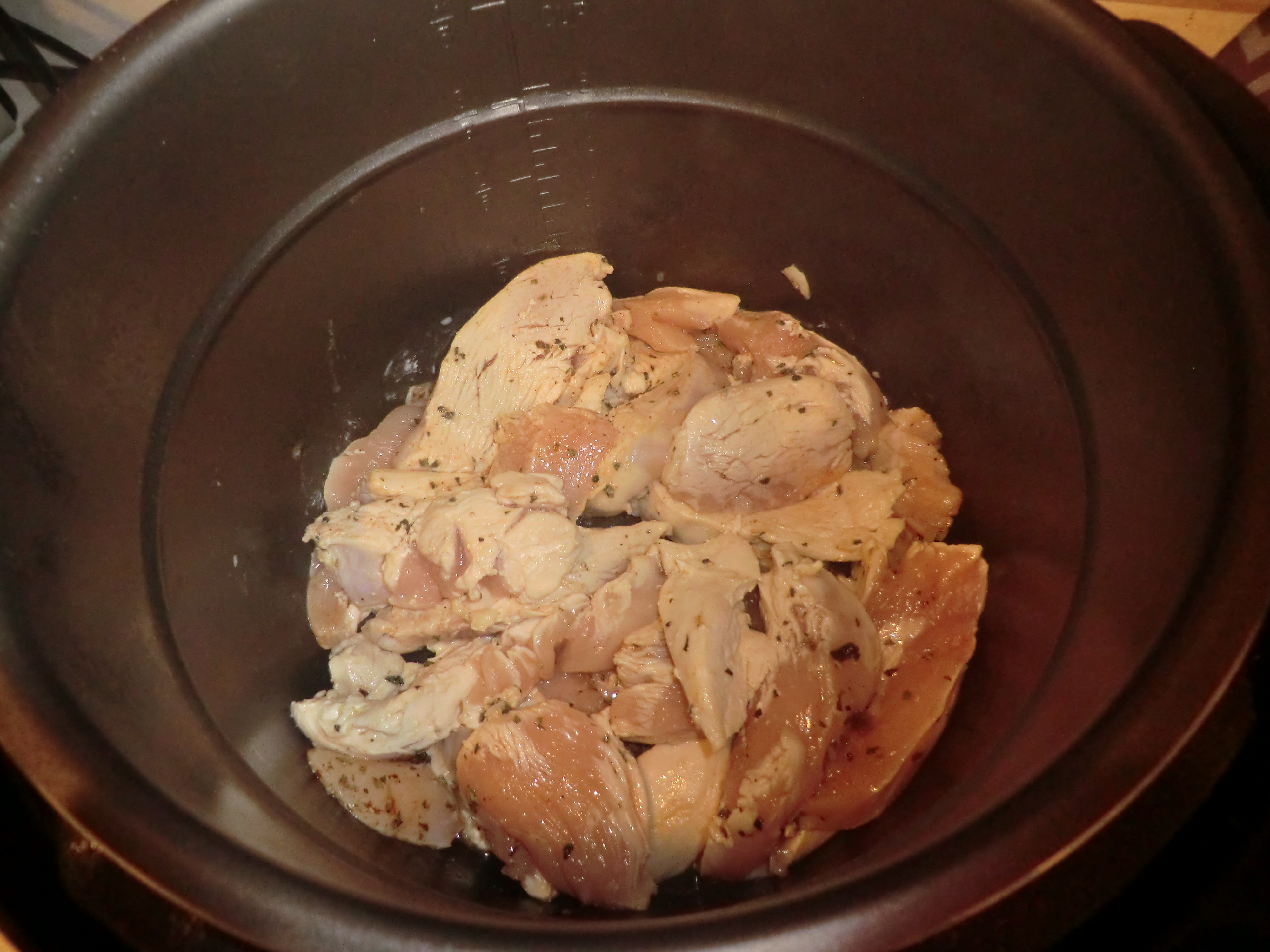 Add the pasta uncooked and the water or chicken broth. I used water, I think I'm out of my homemade chicken broth! But, I hear I can make chicken stock in an hour in an instant pot or pressure cooker.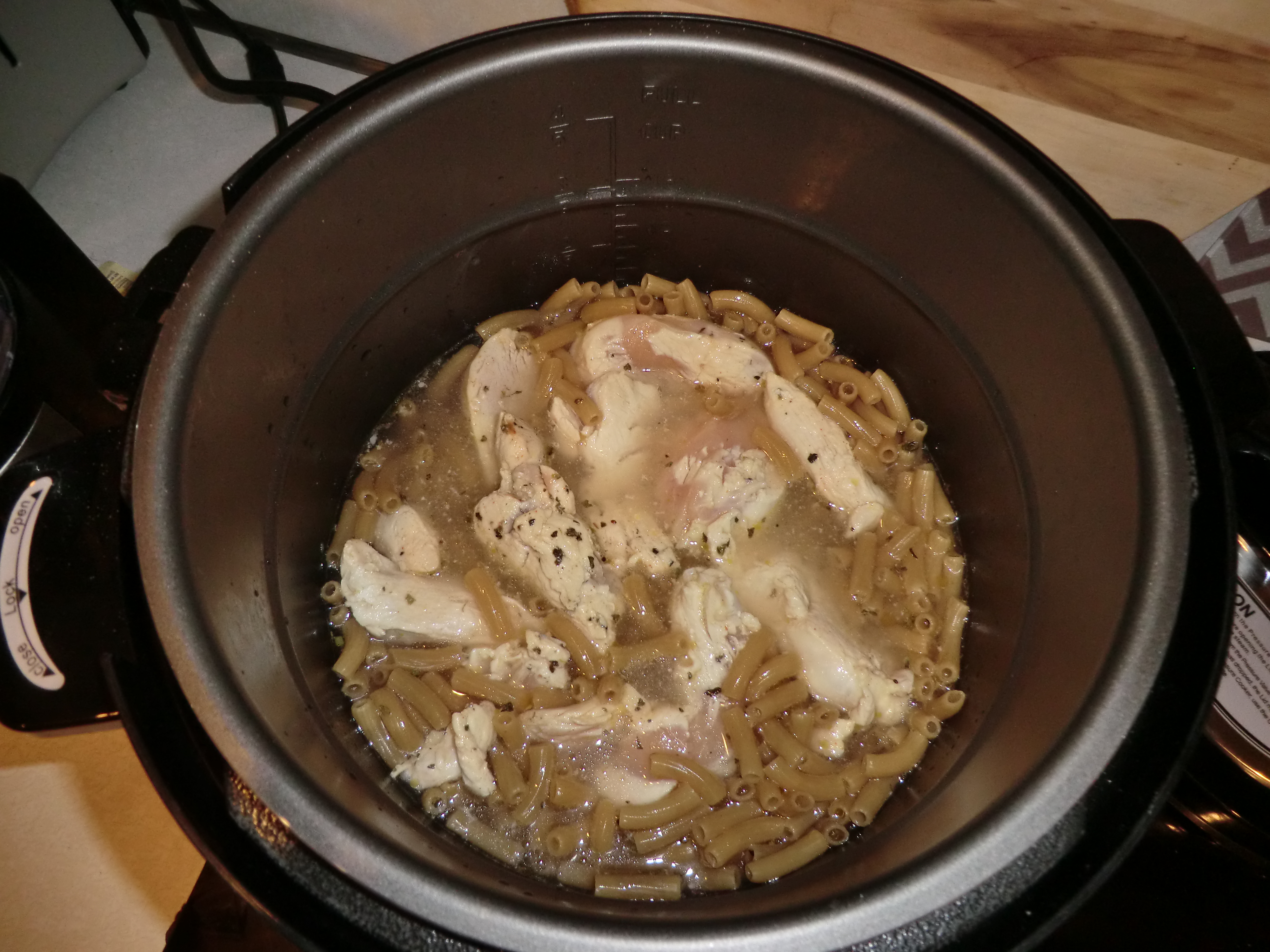 Put the lid on and set the pressure cooker to rice. Once finished, let the steam out. Stir in the spinach and artichoke dip until you reach a consistency you like.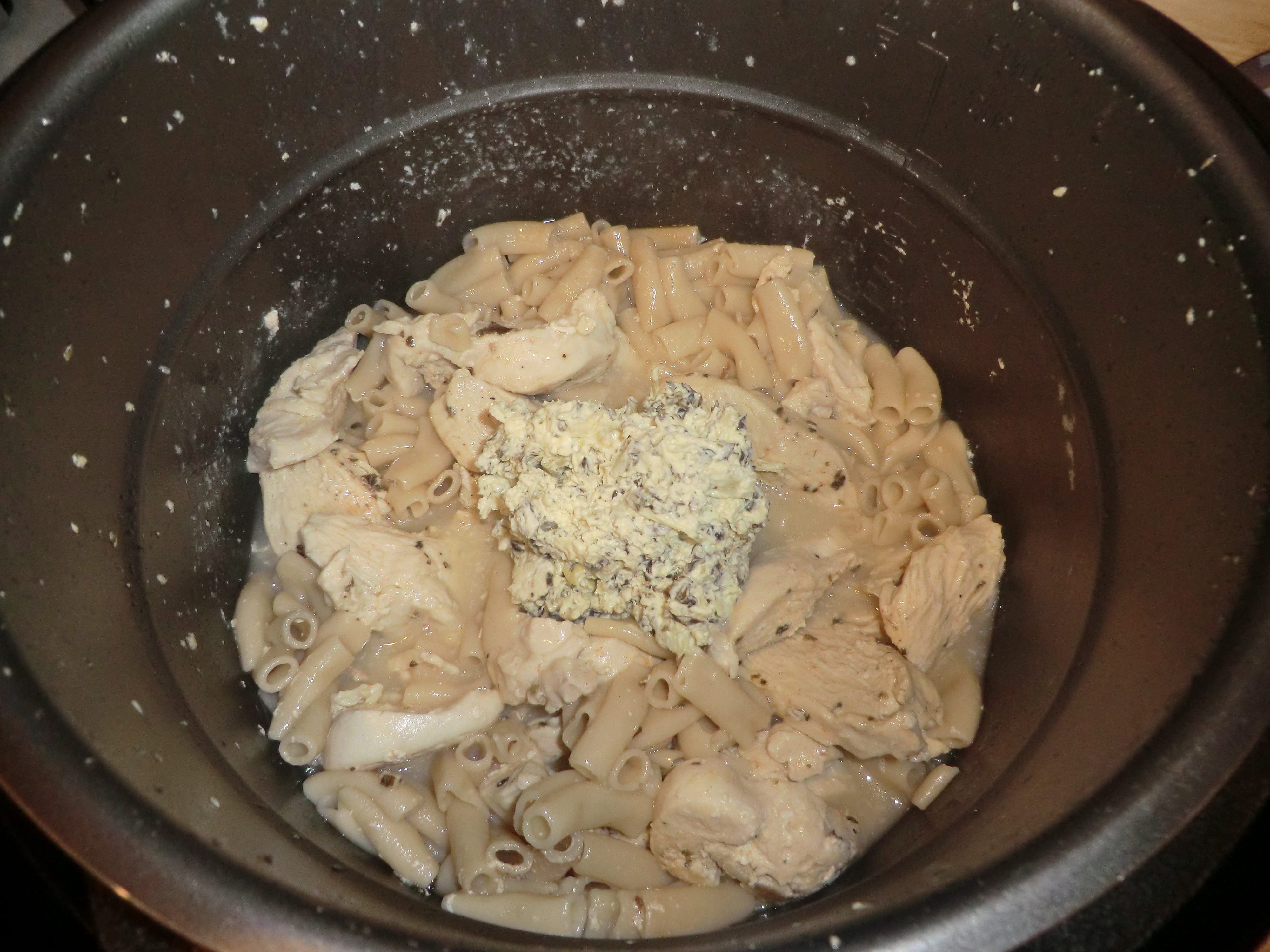 Enjoy!
My family was busy and hungry on this particular night. Sitting down as a family is important to me. More important than staging a great picture. So this is the best picture I've got of the finished meal.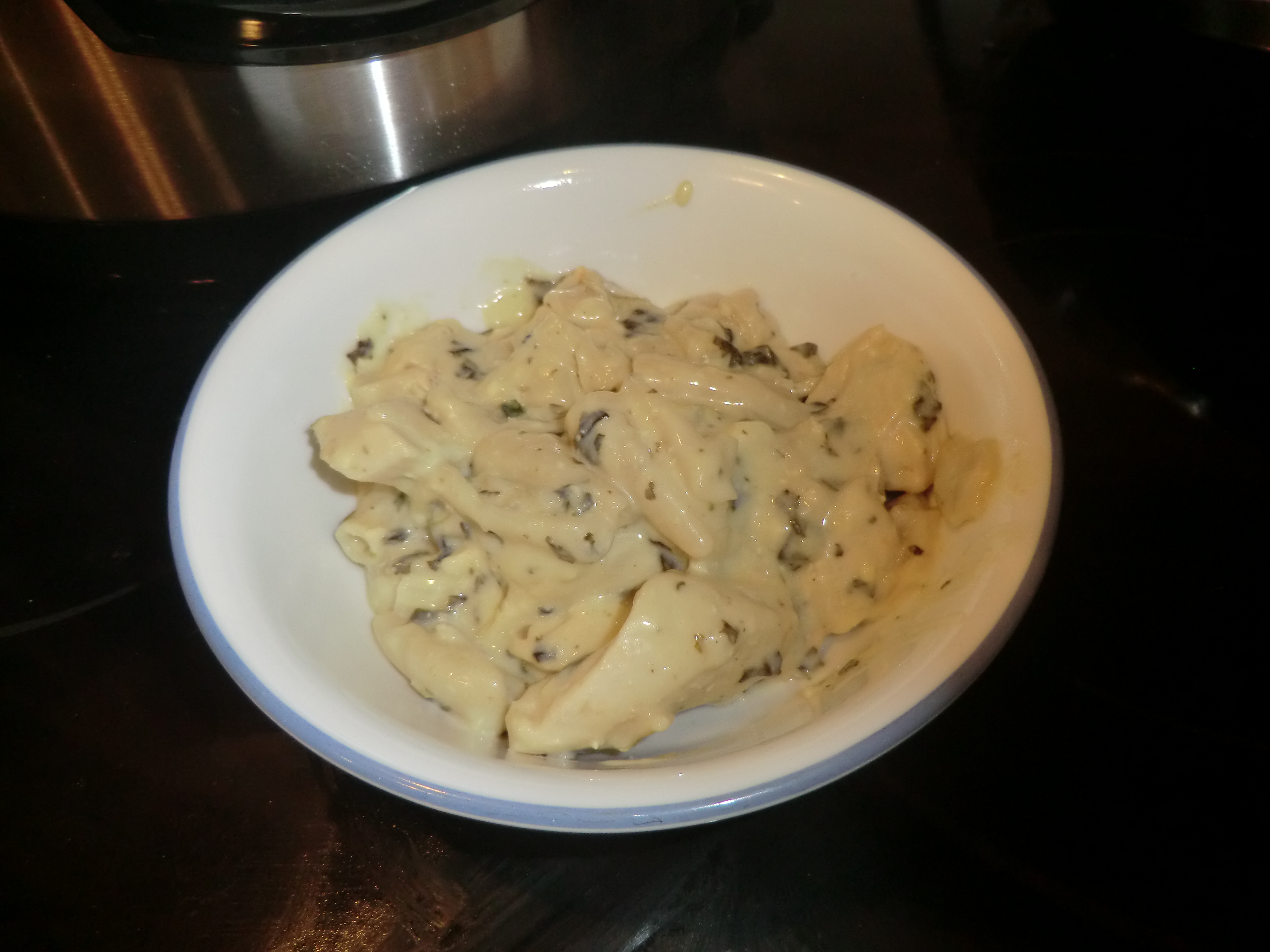 It disappeared. My family said it needs to go on the regular menu rotation!
We don't usually have Costco size containers of it (it never ended up being put out when we had company). But I will now be more likely to buy the dip when I am planning a get-together, knowing that extras won't go to waste!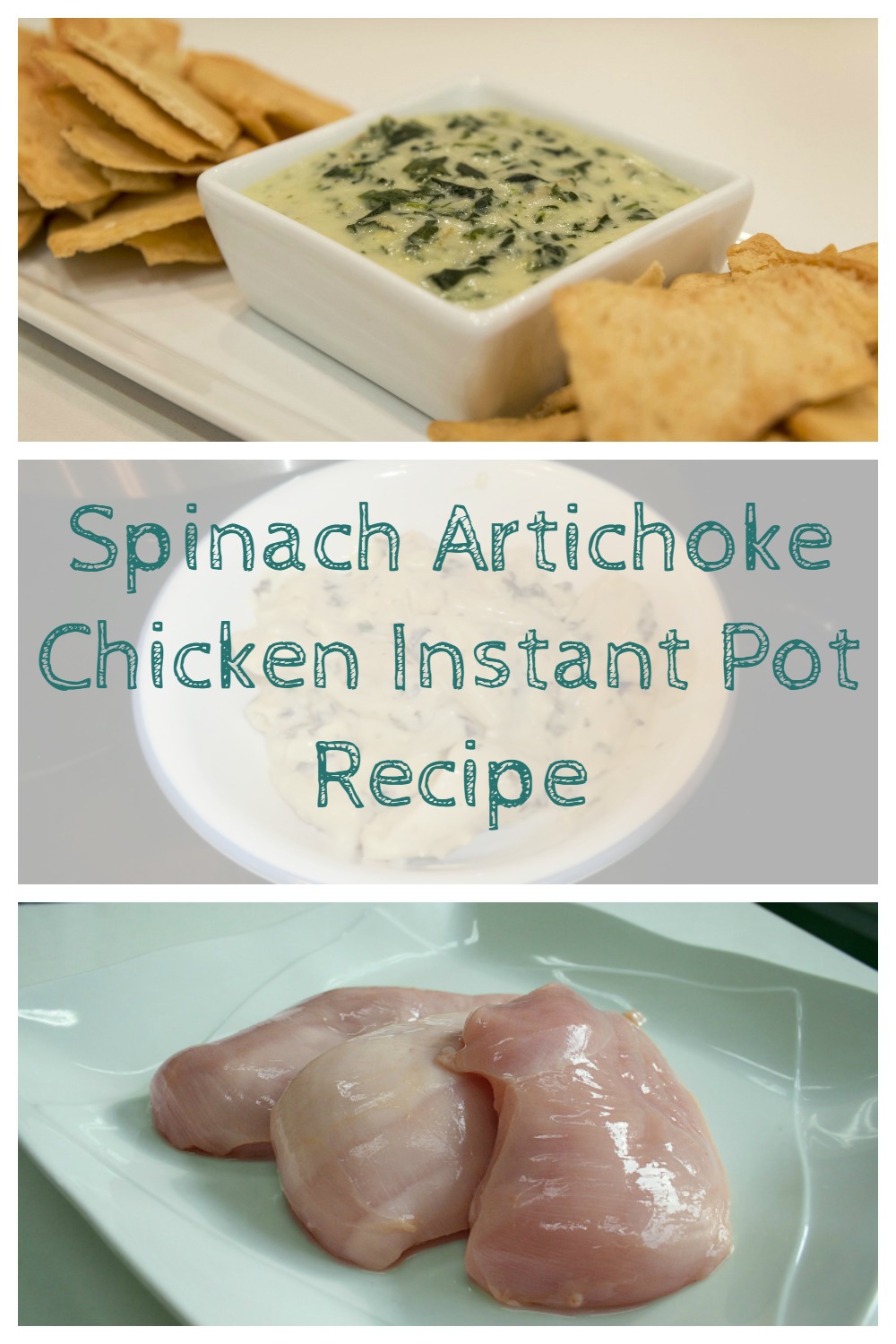 Have you joined the instant pot craze? What's your go-to recipe?