Today I'm really excited to be teaming up with a bunch of bloggers for Movie Monday. Each month a movie theme will be selected and every blogger creates a project inspired by the movie. This month's theme was romantic movies and one of my all time favorites was selected: The Princess Bride! While there are so many great parts of the movie, I instantly knew I needed to make something that represented my favorite part… As you wish!
If you haven't seen the movie, stop reading and go watch it right now, it's on Netflix. I can wait…
This post may contain affiliate links. Which means, if you click the link and buy something, I may receive a percentage of sales at no additional cost to you. Thank you for supporting Domestic Deadline.
Ok, now that you've seen the movie, you want to know my favorite part? When Wesley cries "as you wish" while tumbling down the hill. It's at that point that Buttercup realizes her true love has come back and rolls down the hill after him.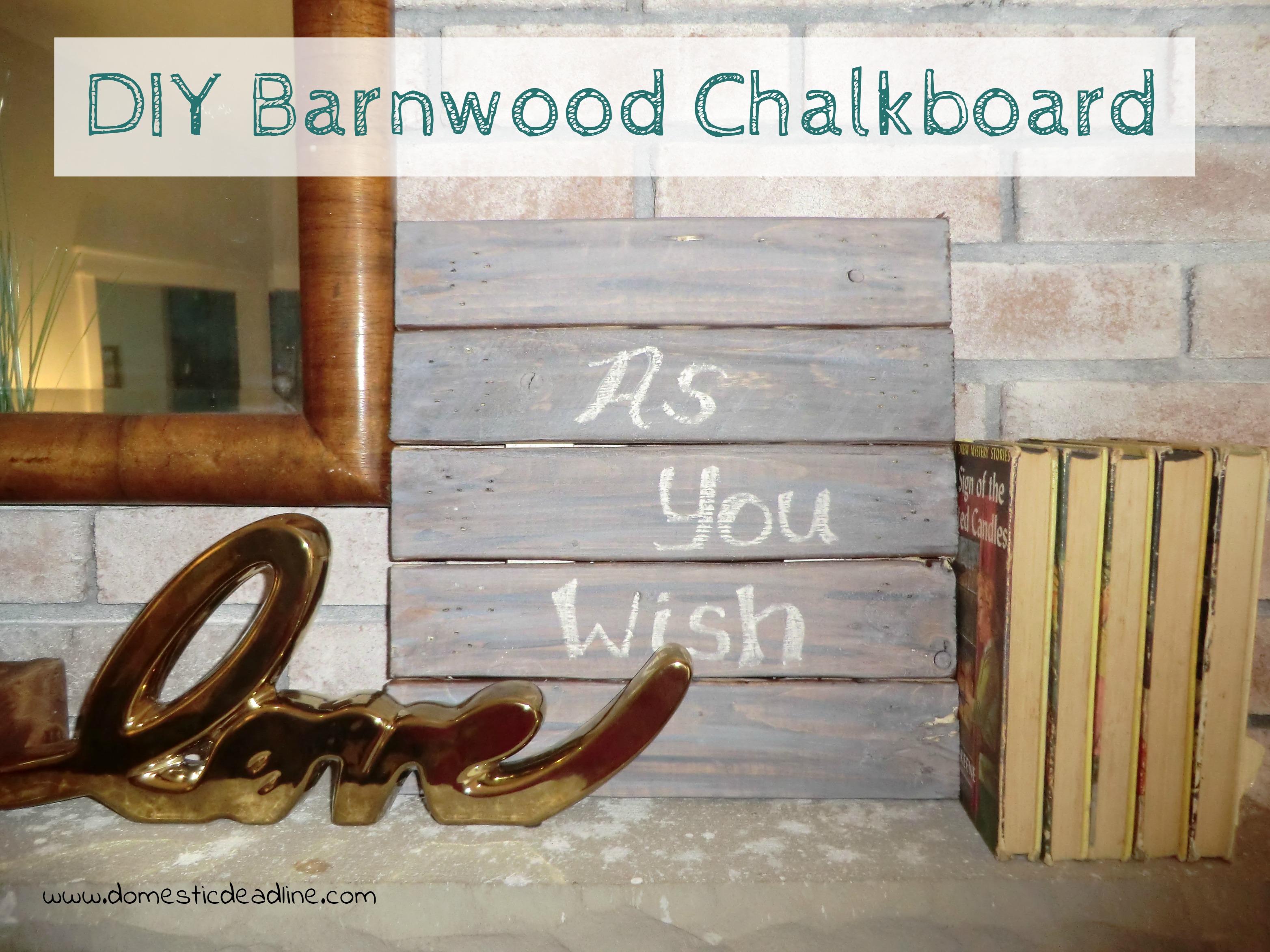 As You Wish Quote Board
A few months ago I whitewashed the brick fireplace wall in our living room. Since Christmas, I've been bringing the room together with finishing touches, which has included the mantel display. With Valentine's Day coming up I wanted a hint of it. Adding a quote from a romantic comedy like "The Princess Bride" is a perfect touch.
This project actually came about from a few different projects I've done lately. First, I started with some reclaimed pallet wood. Attaching the pieces together the same way as I did my Rustic Menu Board. Once it was assembled, I stained it with special walnut.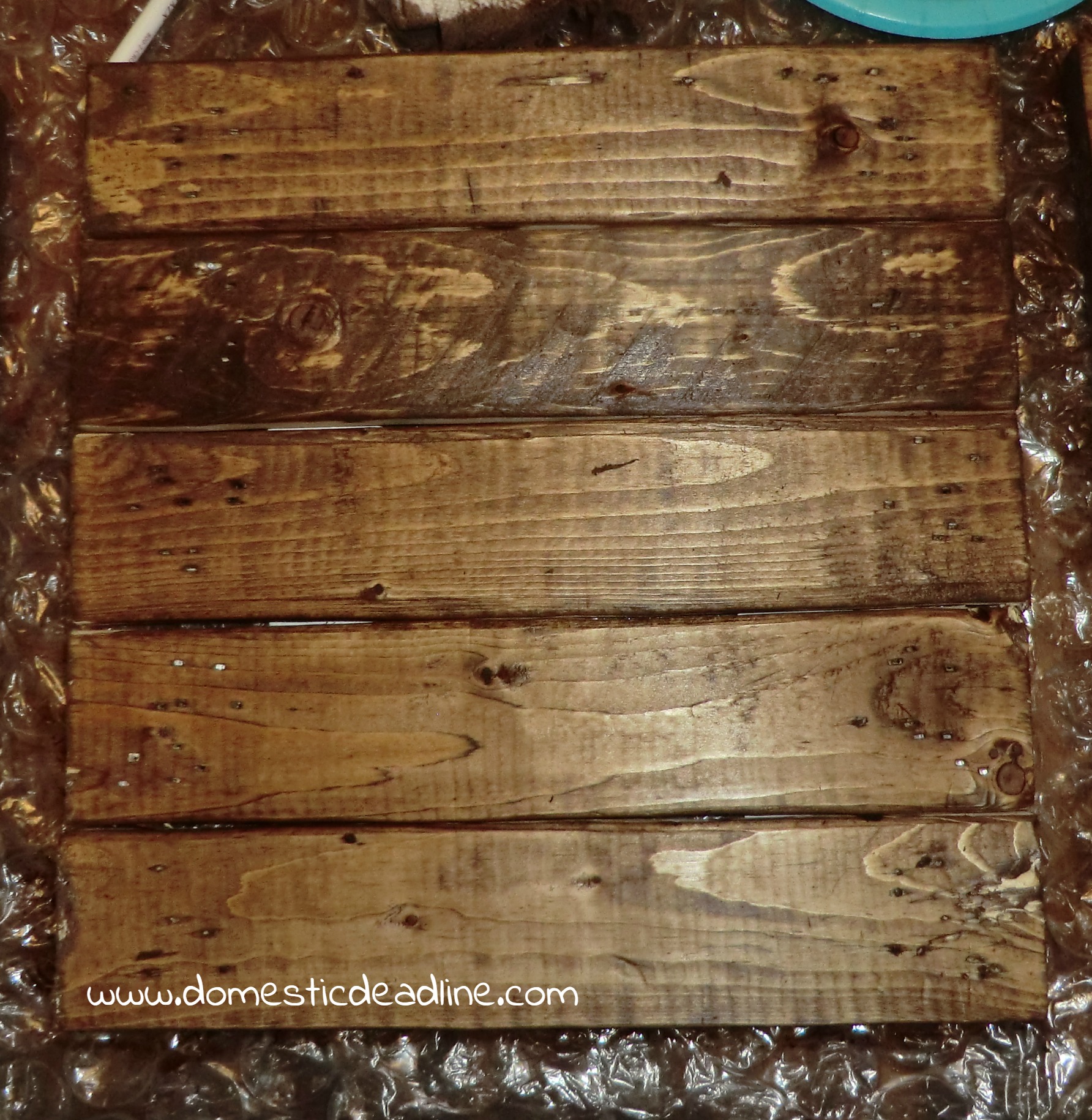 Once dried, I used a few shades of gray, black and white paints, dry brushing them on. This was the same technique I used in my barn wood countertops.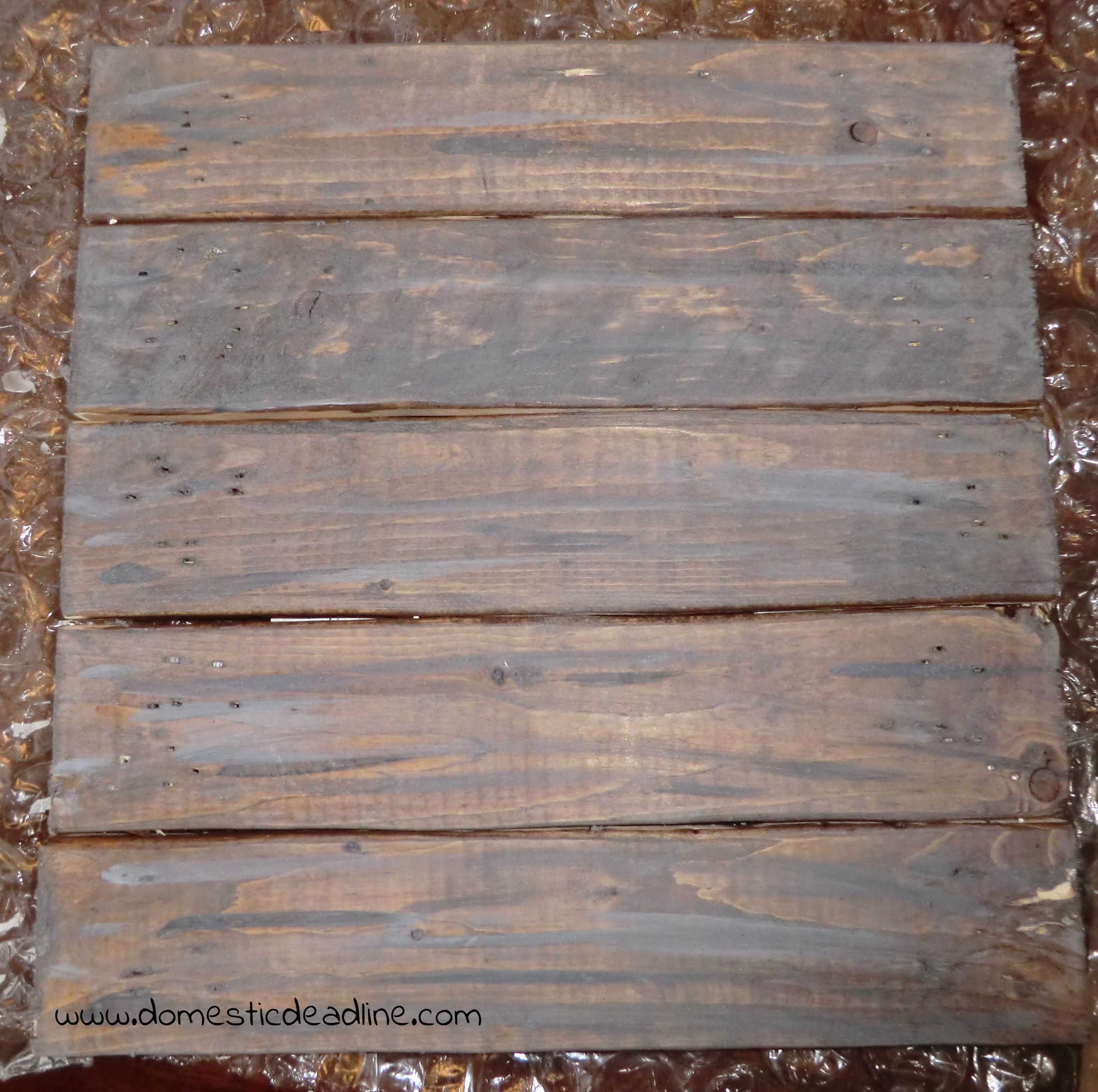 Did I mention this wasn't my original plan? I still wasn't sure what I was working towards, but I knew I wanted to whitewash the wood. I figured I would paint my quote once I achieved the finish I wanted. Since I recently had made my own chalkboard paint, I watered down some leftover white that I hadn't ended up using. After 3 coats I had a look I wanted.
My next plan was to paint my quote. I outlined it with chalk but didn't quite get it right. That's when I realized I had made a chalkboard!
Any Quote You Wish
Unfortunately, I didn't realize until I was writing the post, I never took pictures of the other quotes I tried out! But, I still would pick As You Wish as my favorite quote. Here's the finished board
And, I'm loving the addition to my mantel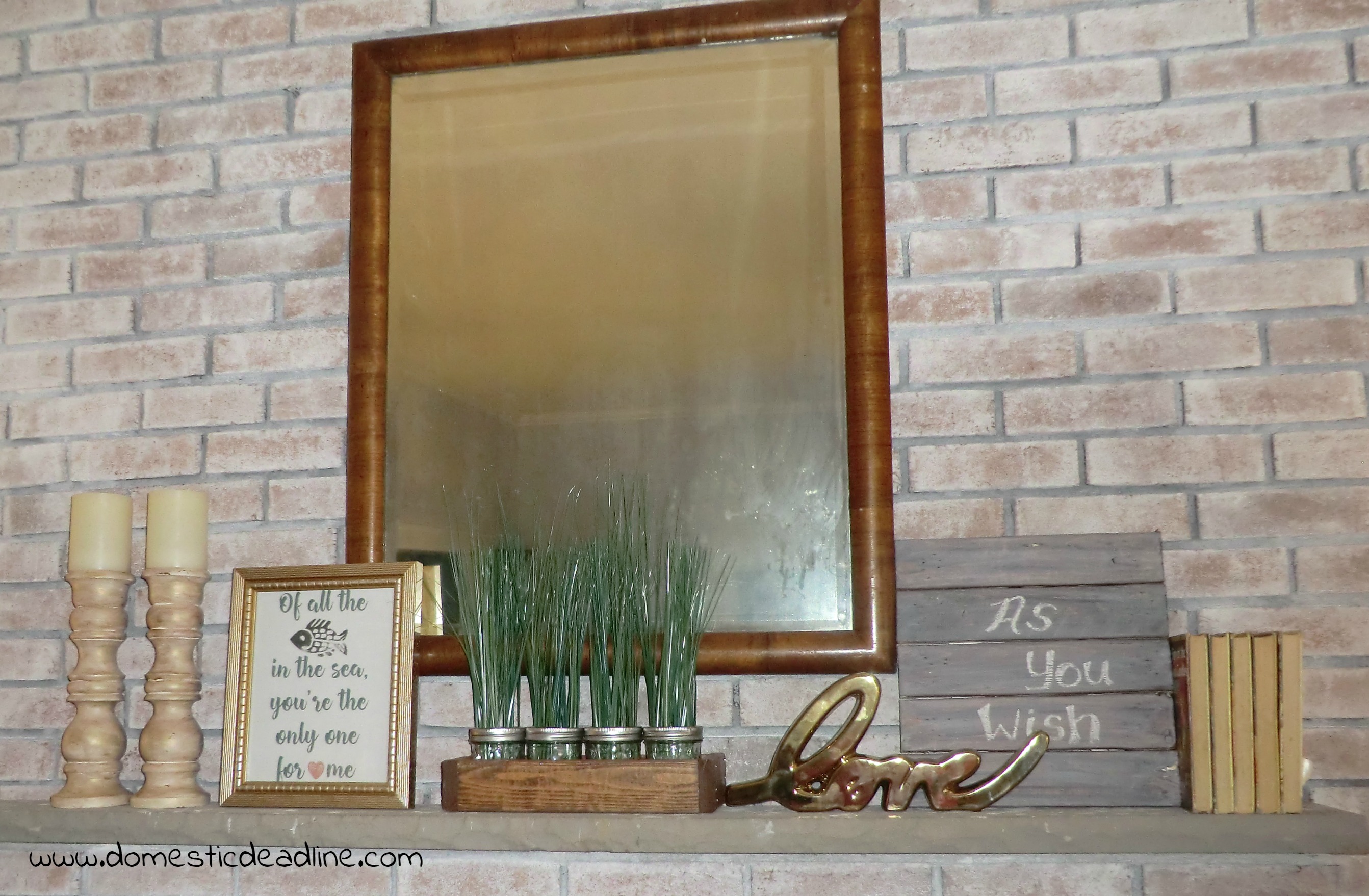 The print on the left? Freebie! My centerpiece was another blog challenge, you can check it out here.
As you can see, I've been busy participating in several different blog challenges and groups. I'm enjoying getting to work with other bloggers, but also using the challenges to reach my goals for the house. Ultimately, I'm aiming towards getting everything organized, but using some of my craft supplies and making my house beautiful in the process actually makes me want to keep things more organized.

More Princess Bride Projects
Check out all these other great projects based on this classic movie! Don't forget to pin your favorites. And tell me, what's your favorite line in the movie?