If I told you I had 100 skeins of yarn, it would be an understatement. A drastic understatement. This month for the #CraftDestashChallenge, I decided to hunker down, use some yarn and accomplish a long-awaited goal. Awhile back I designed a cowl or scarf with a matching hat. I sold quite a few of them in local craft shows and in a nearby store. But, what I really wanted to do was to publish the patterns. So, after working through my notes again, using up some of the yarn in my stash, I have finally put the Shelly Scarf and Hat Crochet Patterns together and they are officially available for purchase!
This post may contain affiliate links. Which means, if you click the link and buy something, I may receive a percentage of sales at no additional cost to you. Thank you for supporting Domestic Deadline.



Yarn and Friends
Before I go any further, I need to mention I couldn't have done it without my friends. When the scarf and hat were available for purchase as a finished product, my friend Tanya took pictures. She got some shots of several finished pieces, but also some of the process.
Not only did end up using a little bit of the yarn in my stash, but I got this mentally off my mind! And a gift for a friend.
My super talented graphic artist web designer friend Gayle helped me perfect the layout of both patterns.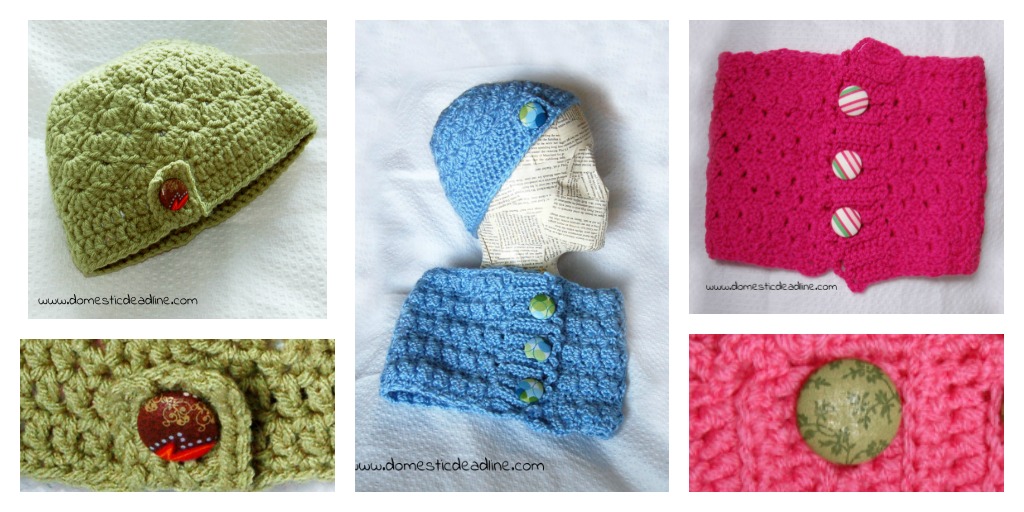 While in the yarn mode, I also started knitting a throw blanket for my living room and I've started making a few other designs things I've been mentally creating.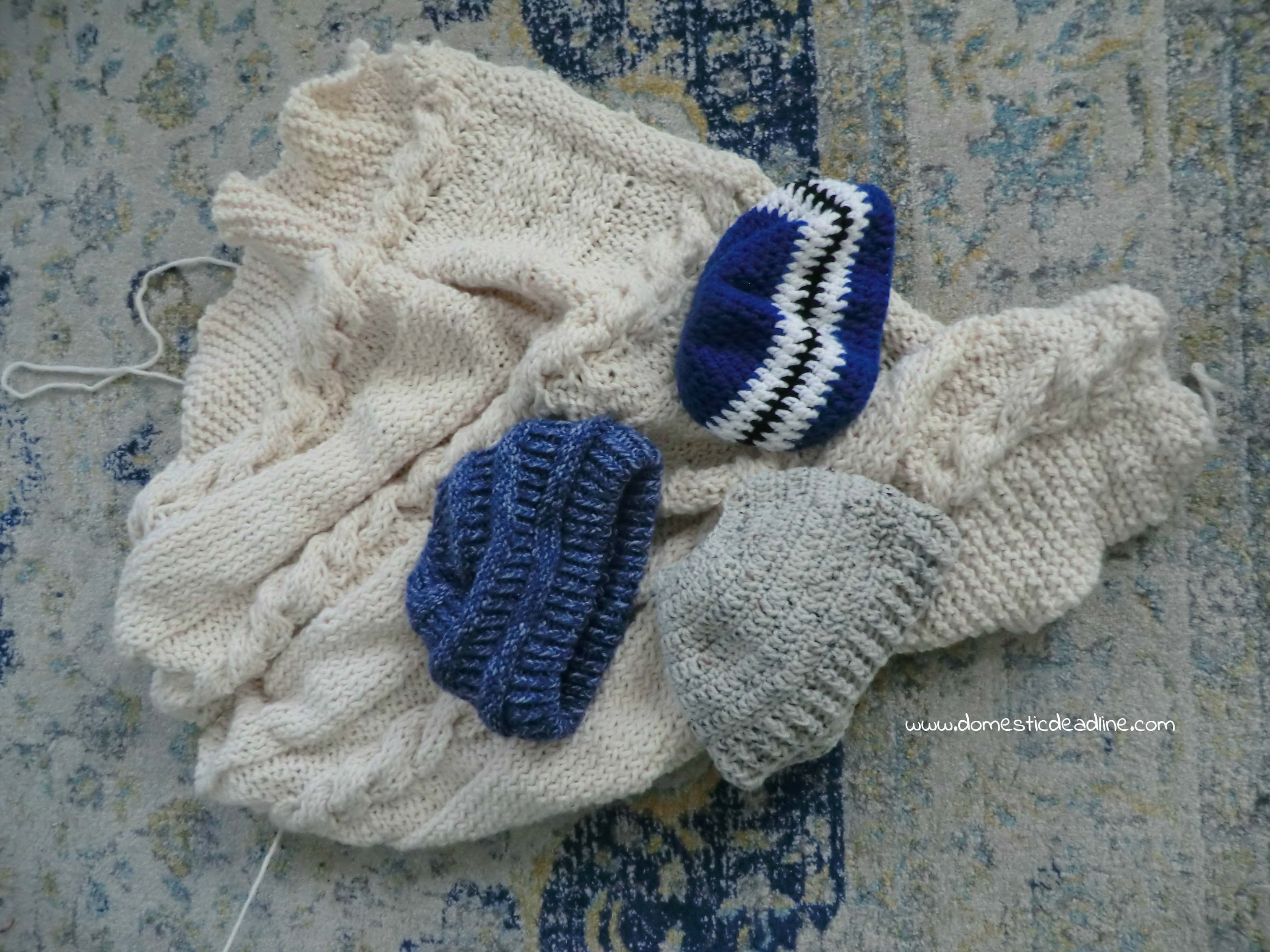 Crocheting has been a part of my life since I was 5 years old. My grandmother began teaching me then. I have been known to crochet in the dark because once I determine my pattern, I can do it by feel. I hadn't realized how much I missed it.
Here are a few of the finished pieces Tanya photographed.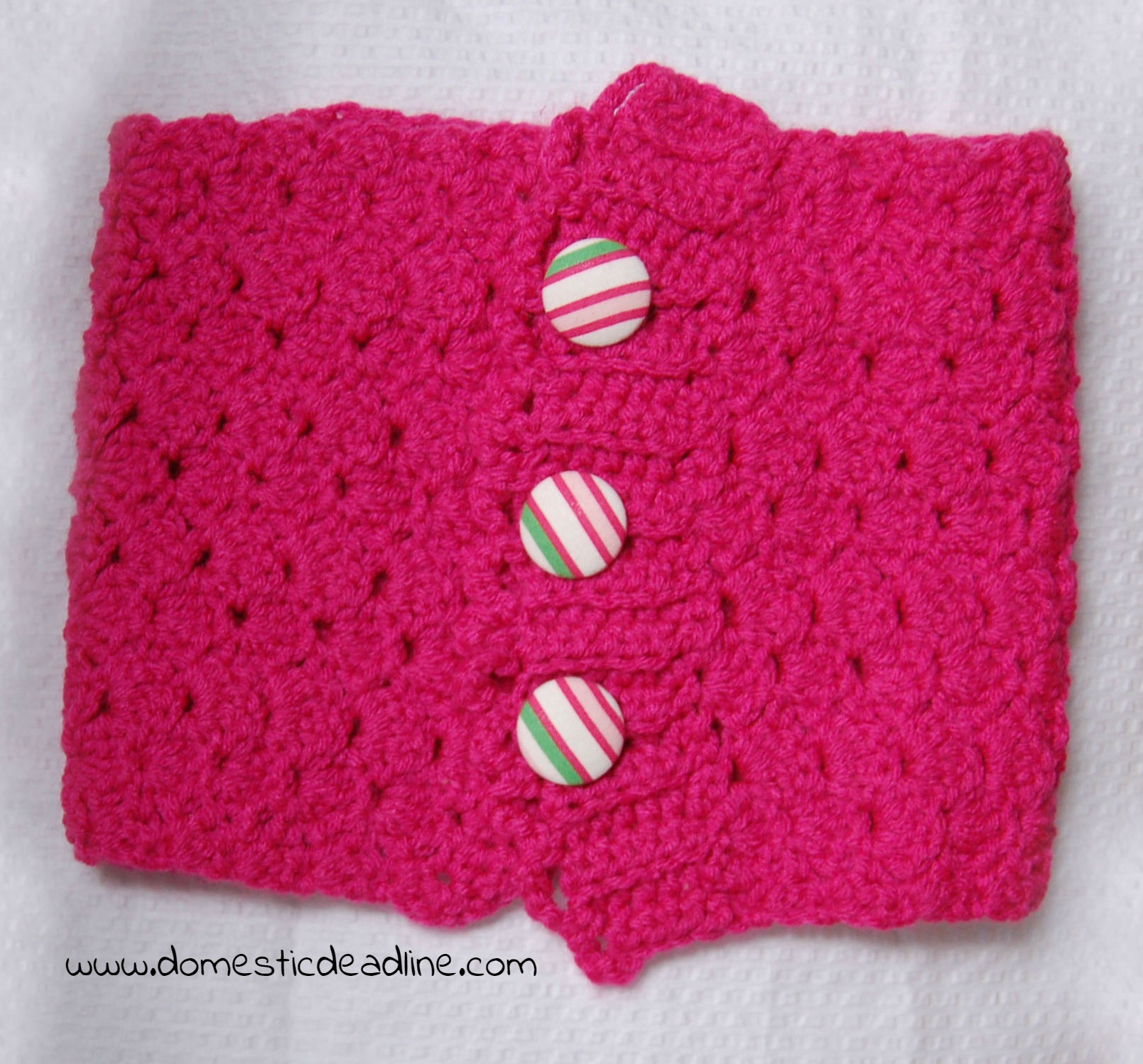 Close up of one of the button holes (yes, this is a different pink scarf!)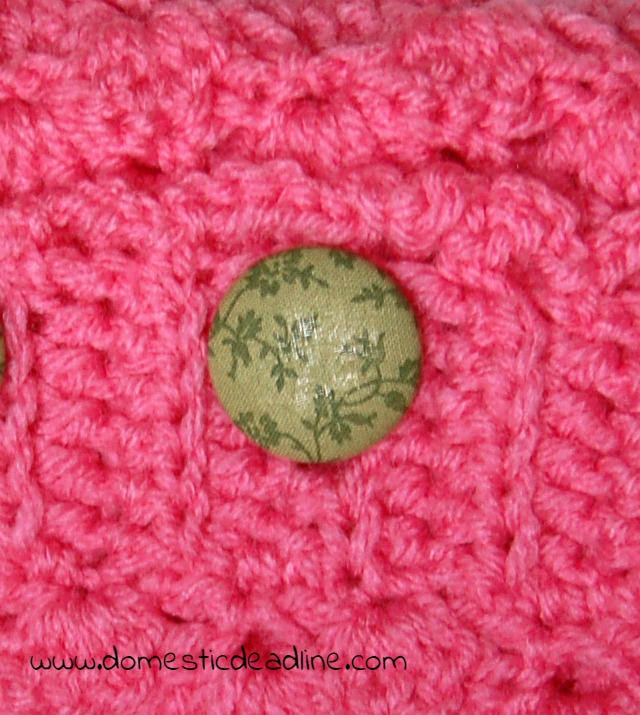 The hat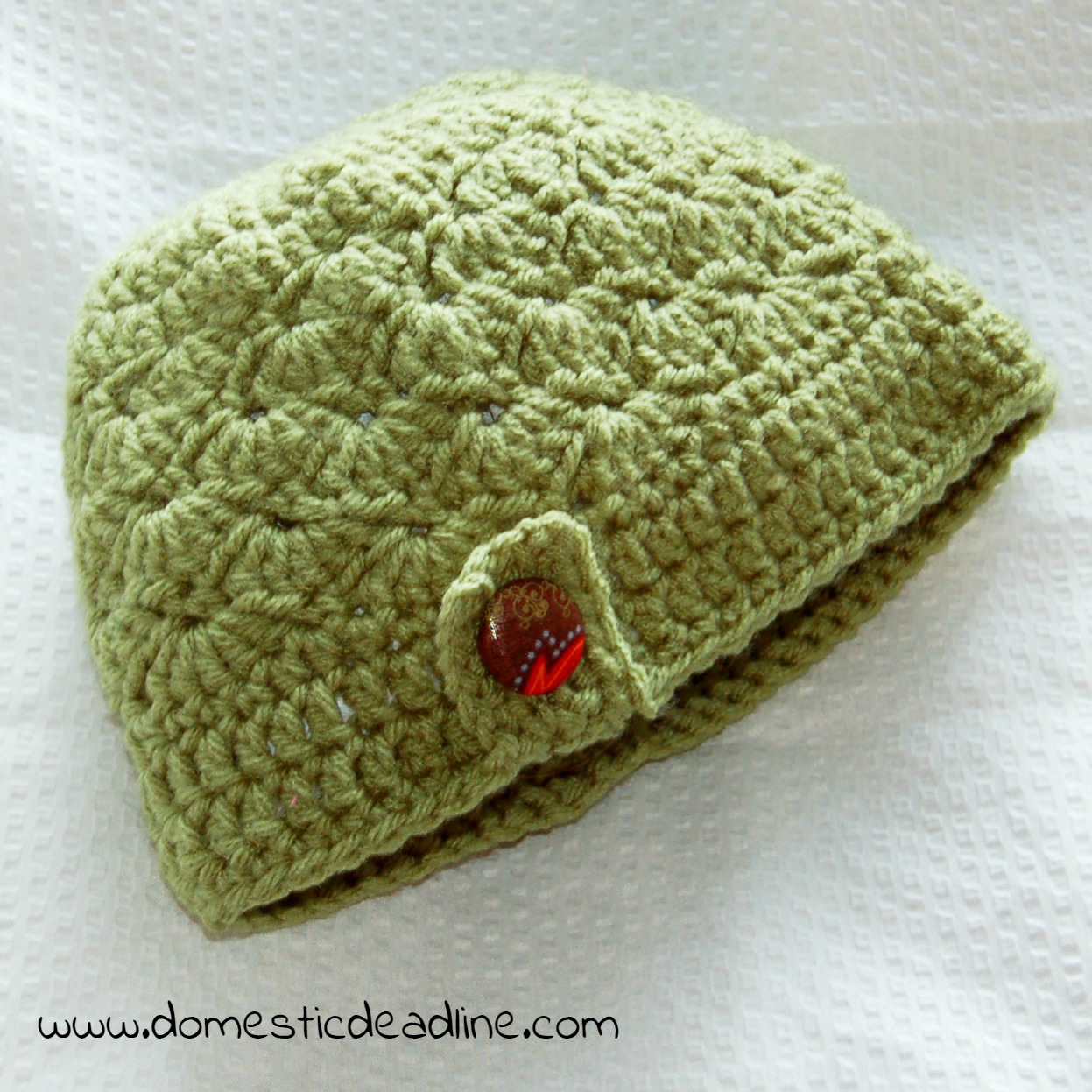 More button details (I really love making fabric buttons out of my fabric scrap stash!)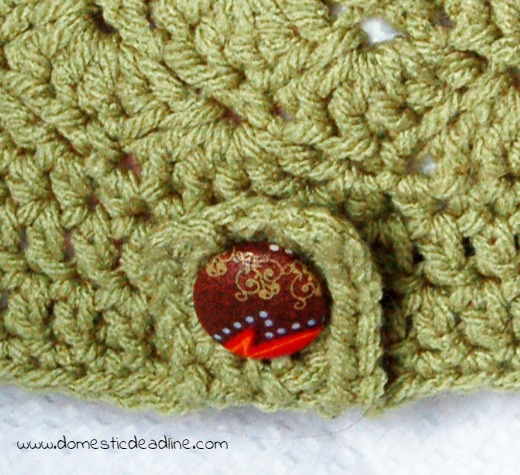 A few completed sets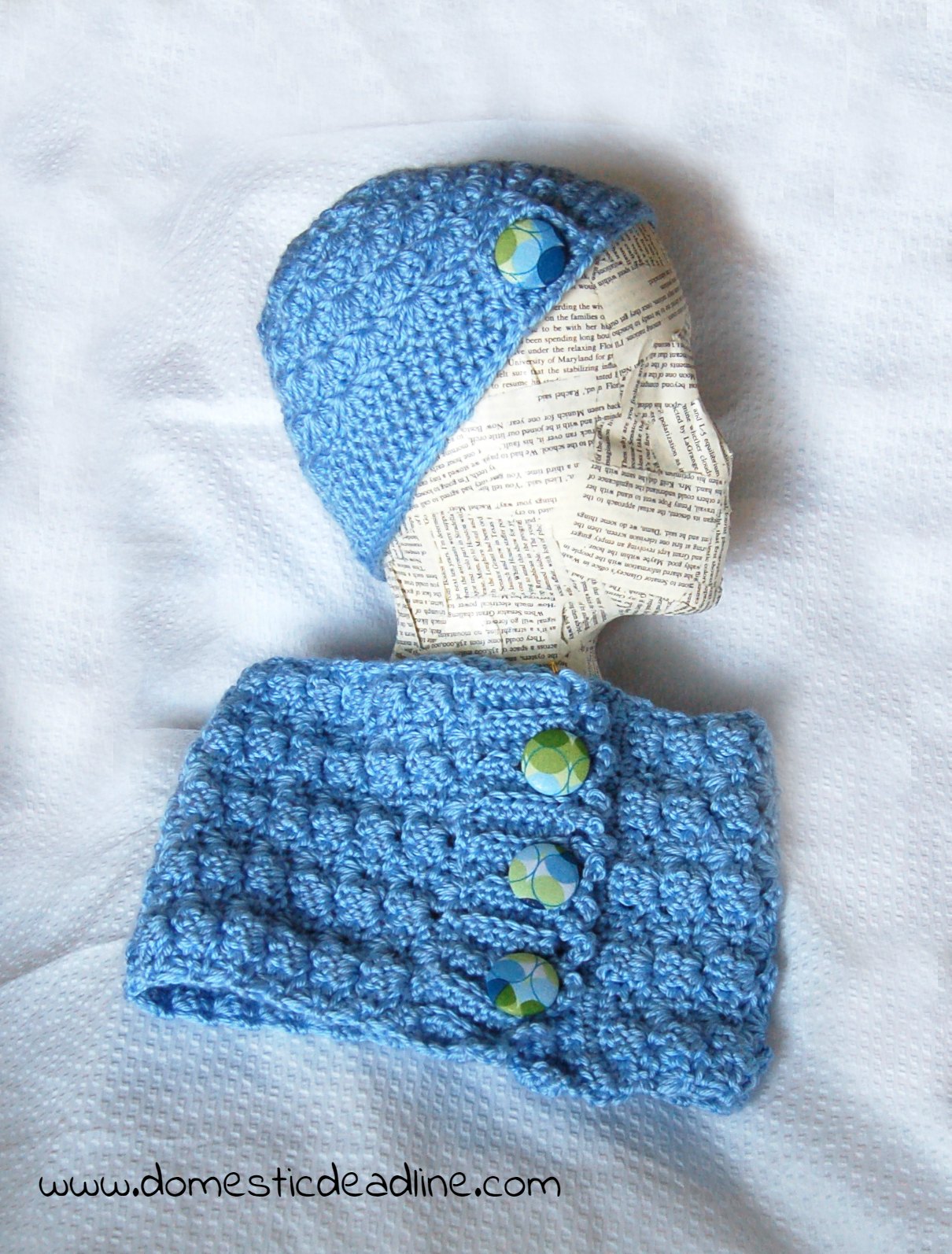 And sometimes just a big statement button works better than fabric covered!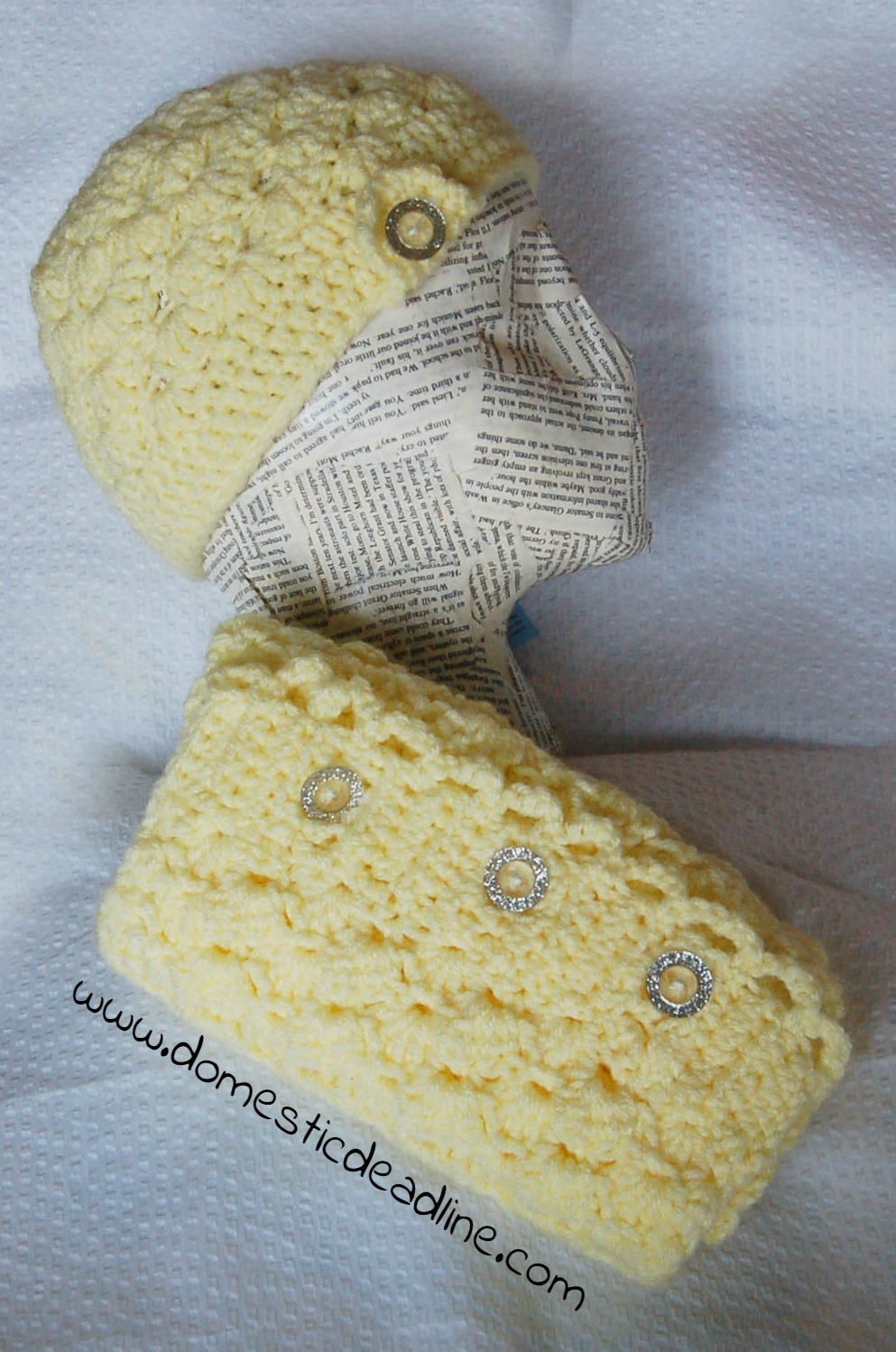 Shelly Scarf and Hat Crochet Patterns
Each pattern is full color with step by step instructions. I designed them to coordinate together, each working as one continuous piece. Red Heart Super Saver yarn works great and one skein is more than enough for both the scarf and the hat.
Since this is my first pattern, I've decided to offer a coupon for the next month! Check out my Etsy shop, when you purchase the scarf pattern now, you can get the hat pattern for only $1! Just subscribe below for the code.

I can't wait to hear what you think. And I'm super excited to see what else my fellow bloggers have completed this month as a part of the challenge!