I'm excited to join a talented group of bloggers again this month for the #MondayMovieChallenge. This month we chose a theme instead of a specific movie. The theme was Spring or Easter movies and we could each select our own movie to base our project on.  My choice was Hop!  And today I'm going to share with you "Carlos," my crocheted chick.
This post may contain affiliate links. Which means, if you click the link and buy something, I may receive a percentage of sales at no additional cost to you. Thank you for supporting Domestic Deadline.

Inspiration
If you haven't seen the movie Hop, it's really cute and you should check it out. It's about the Easter Bunny who would rather be a rock star and Carlos is the chick that tries to take over.
As I was trying to decide what I wanted to make, I kept finding myself looking at cute crochet bunnies and chicks. And then I found this darling baby chick pattern from Repeat Crafter Me. He made me think of Carlos and Phil.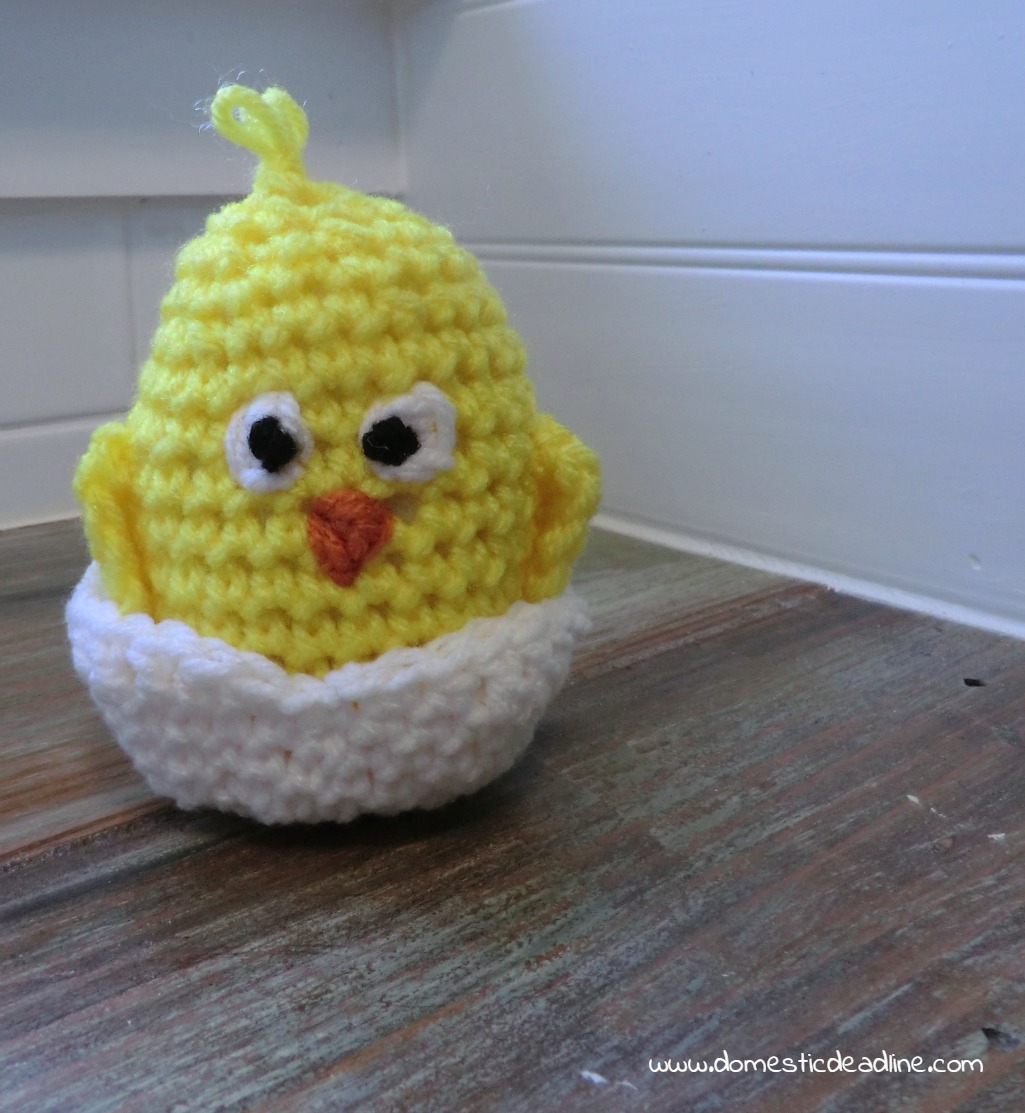 I stitched his eyes. I thought I had eyes similar to the ones used in the original pattern but I can't find them!
But I kinda like how the stitched eyes make my chick look more like Carlos.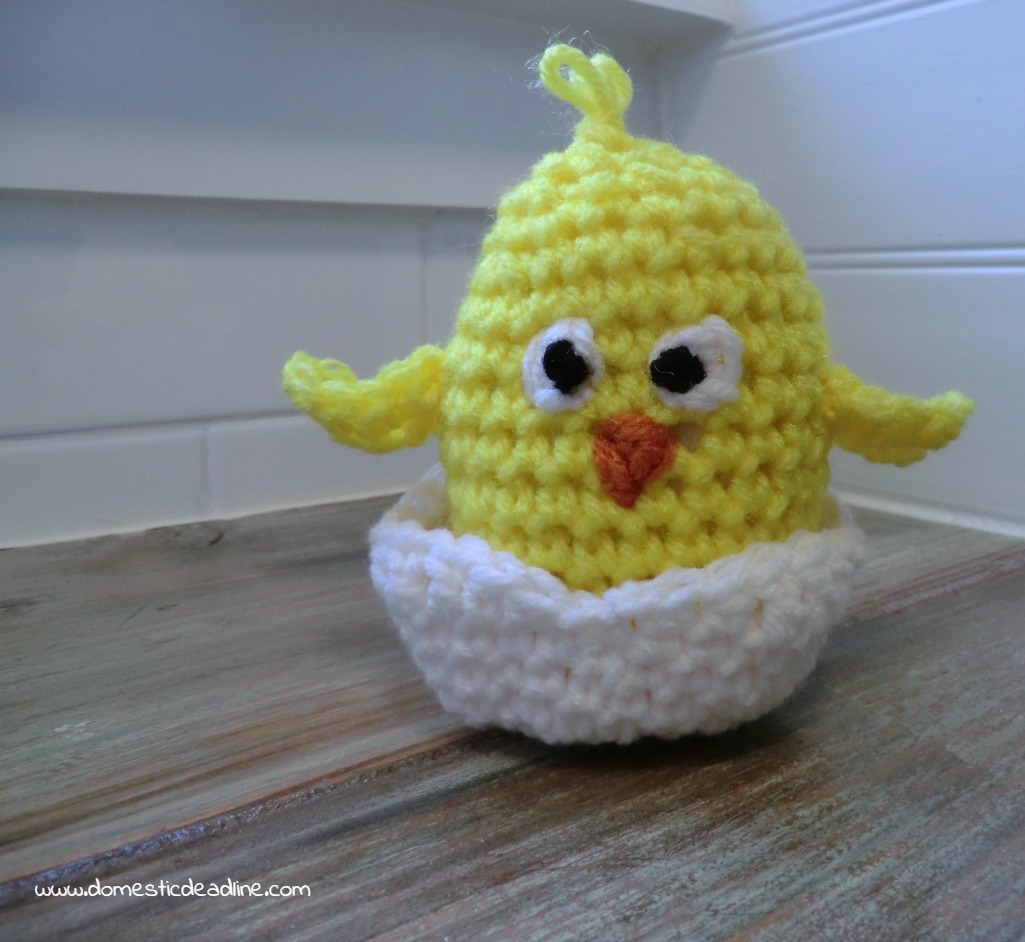 Ears for Carlos
Of course, one of my favorite parts of the movie is when Carlos puts on his "new earmuffs."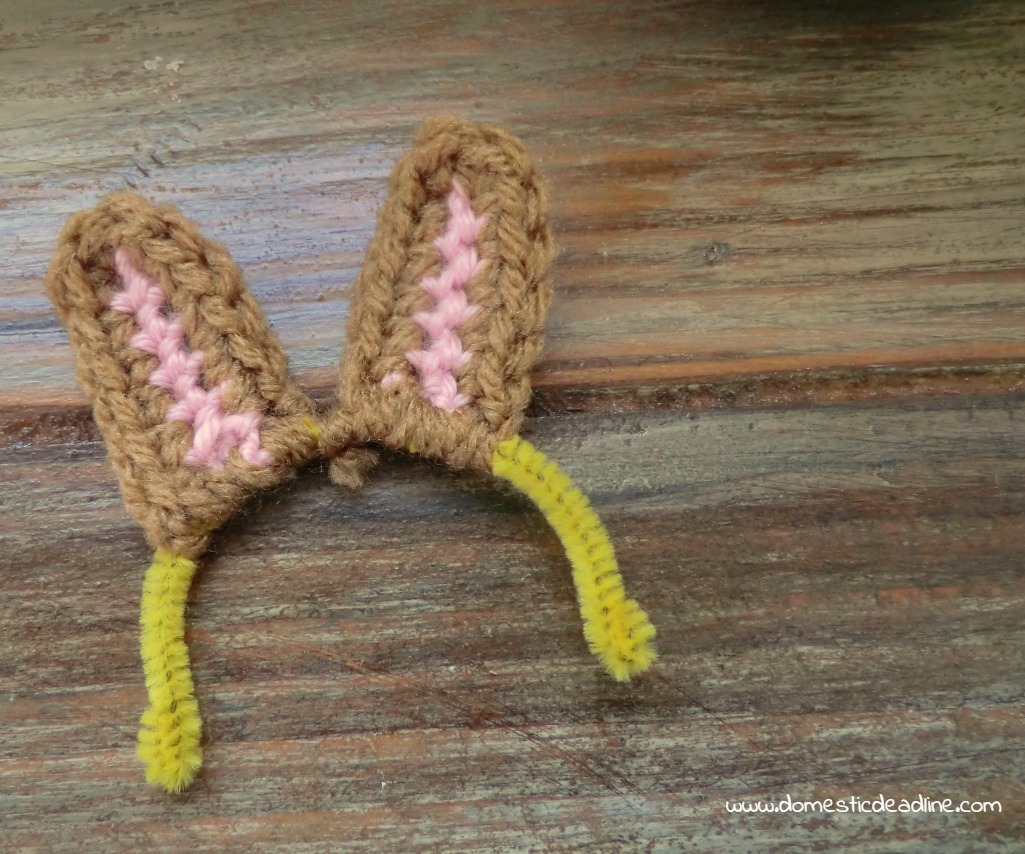 Half a pipe cleaner and some scrap yarn, that's all it took to make a mini pair of bunny ears.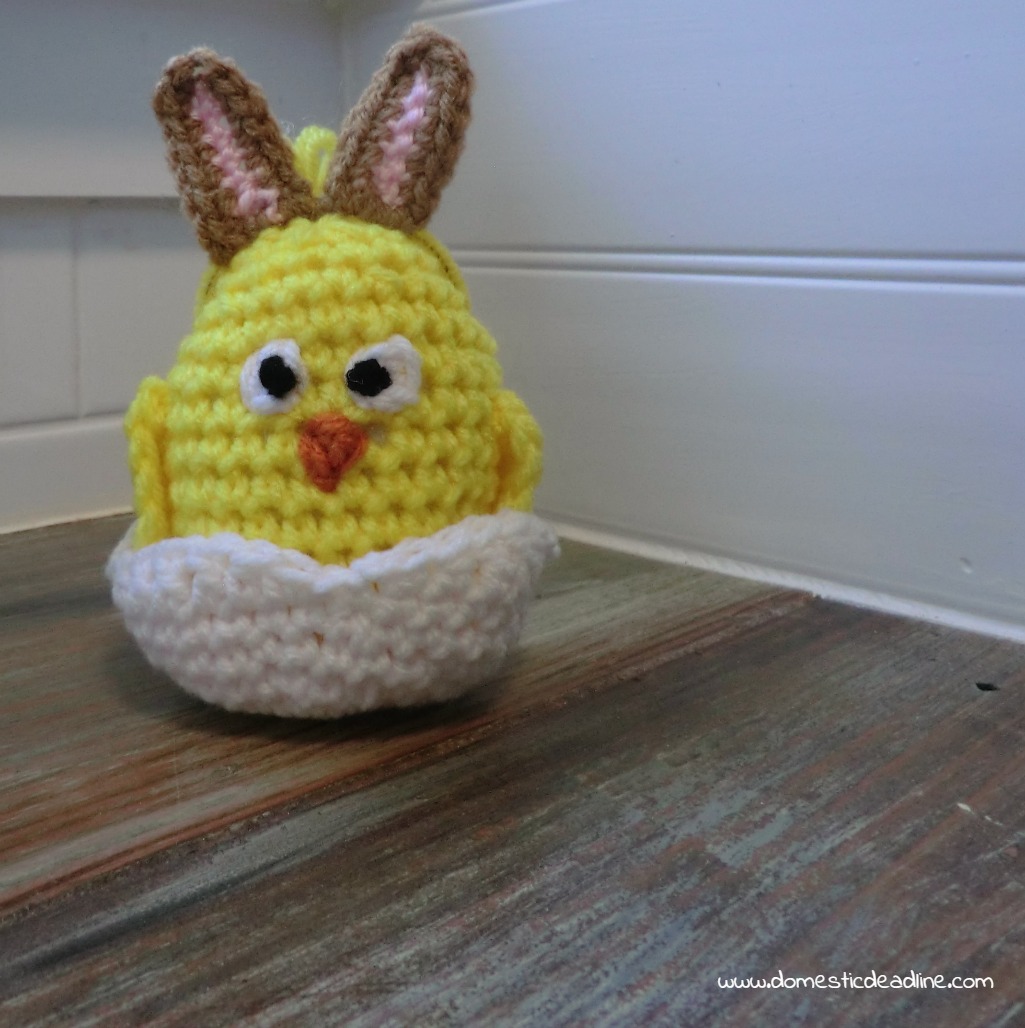 O-Man had fun changing him around. It was such a dreary day, but the light was best in my mudroom.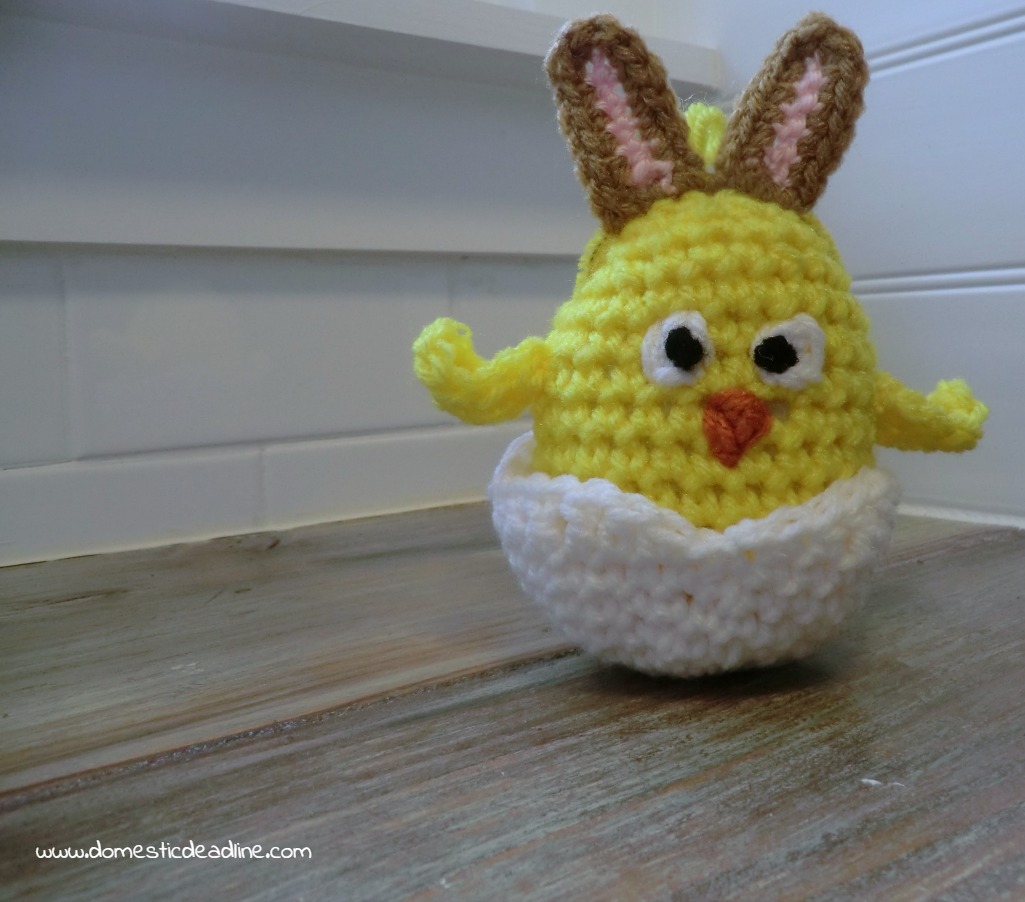 Crocheted Easter Chick Carlos from the Movie Hop
He works perfectly next to the Easter pillow cover I made a few years ago; if O-Man actually lets him stay there!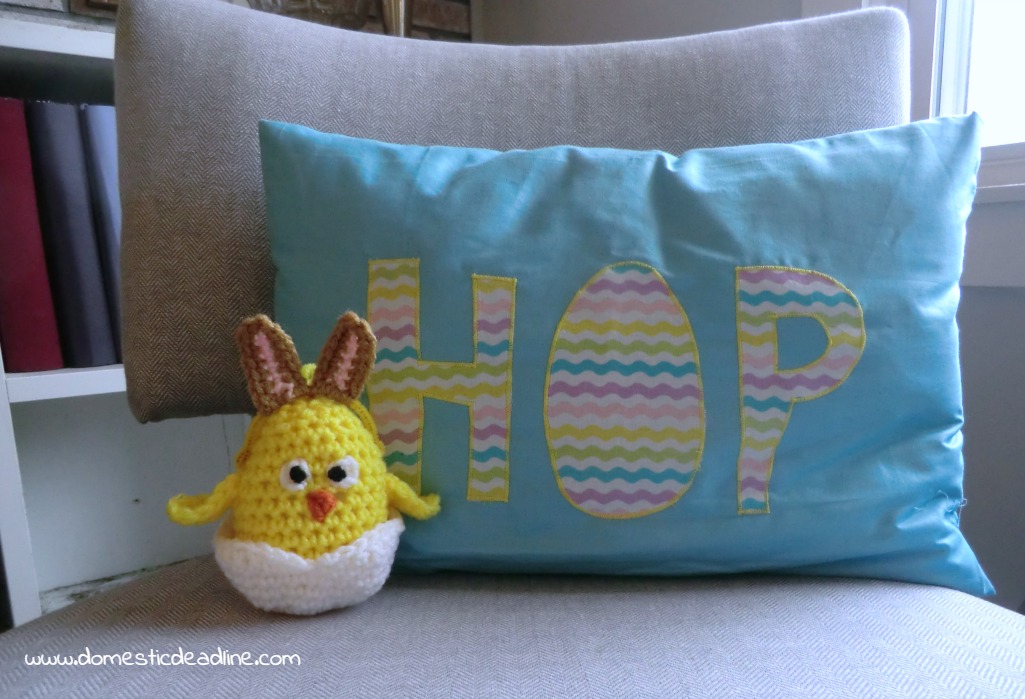 So, let's see what other fun projects were made for the March #MovieMondayChallenge:
Feel free to share and pin for later!