Close your eyes for a second and think about where you like to relax. You know, on those days where work didn't go so well because your boss had got out of bed on the wrong side, or you overdid dinner, or your kid lost her favorite teddy. Which room do you like to slink away to in these situations? Chances are, you are thinking about your bathroom, and rightly so. Mmmmm. There should be nowhere more relaxing than this little place of peace, which is exactly why it is the most popular room to renovate.
But, before you get stuck into choosing which showerhead you would like or what lighting, there are a few things to consider first. After all, getting the bathroom of your dreams requires a little bit of thought and a little bit of planning.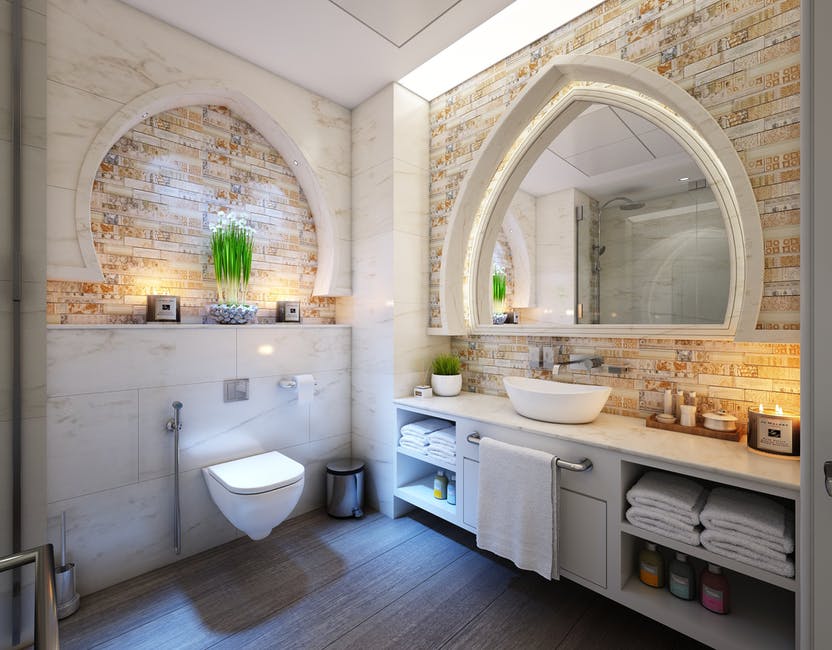 1. Budget
Please, for your own sanity and inner peace, do not leap into a renovation job without considering your budget. Much like planning a kitchen remodel, the cost of a new bathroom can very quickly get out of hand. That's why you should always understanding how much you are willing to spend, even if it is just to the nearest $100. We also recommend you break this budget down so you know how much you are willing to spend on specific products and areas.
2. Space
Your bathroom may be the most relaxing room in the house but it is usually the smallest too. That is why you will want to use what you have to the best effect possible. Start by considering the actual layout of your bathroom and where things could go and finish by looking at small space ideas on Pinterest and Instagram. Just make sure all of your measurements are accurate. Yes, we mean double check them and then check again.
3. Professional
You may well be tempted to do the renovation yourself to save some money, and we can't blame you for that. What we can do, though, is highlight the fact this is a bathroom and bathrooms tend to have lots and lots of pipes. Water damage can be expensive. In fact, Restorationeze provides a good rundown of the costs of repairing water damage so you can see exactly what the additional costs are should you get this wrong. To put it simply, hiring a professional could save you thousands in the long run, and they usually bring a goodie bag filled with peace of mind too.
4. Goal
We recommend you have some idea of what look you are trying to achieve with your renovation. A lot of the time, people want to compliment the rest of their house, but sometimes the bathroom is a great place to bring a little contrast and a little touch of something modern. Try and figure out what look you want before heading into a bath showroom, because there are so many styles and designs you may lose your way a bit. So have a rough idea and then play around within that.