Today is Memorial Day. A day to honor and remember those who have served our country. Each year our town has a parade. Military vehicles, fire trucks, bands and local organizations all march in the parade. Often my kids have multiple groups they can march with. Teams, Scouts, school clubs, and church groups. It's fun to be a part of and watch. In our historic town, the parade route is house after house of porch parties! All decorated in red, white, and blue. While I don't live in the historic district, I noticed so many great patriotic wreaths.
Inspiration
As the day comes to a close, I realize this post is a little late for this year's Memorial Day. But, June brings us Flag Day and July brings us Independence Day. So a wreath hung now can last for several more weeks.
Each Week I'm honored to co-host the #HomeMattersParty. If you haven't checked it out, come by every Friday and see all the great posts linked up. And join us! This and other linky parties I participate in always inspire me.
From the past few parties, I've collected several DIY ideas for patriotic wreaths. And today I'll share the collection with you!
Burlap Wreaths
This is such a fun festive wreath. It makes me think of fireworks bursting off of it! It's from How to Make Burlap Wreaths and has a video tutorial.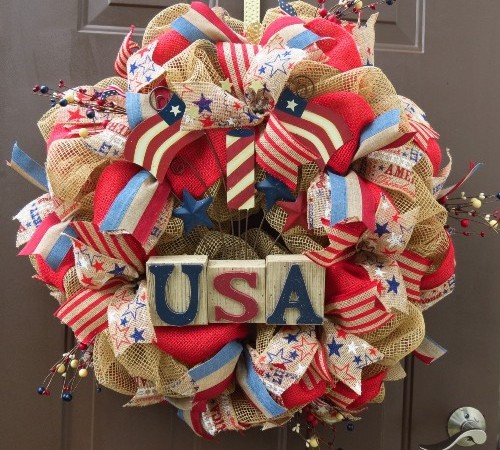 This one is also from How to Make Burlap Wreaths but styled more like a flag.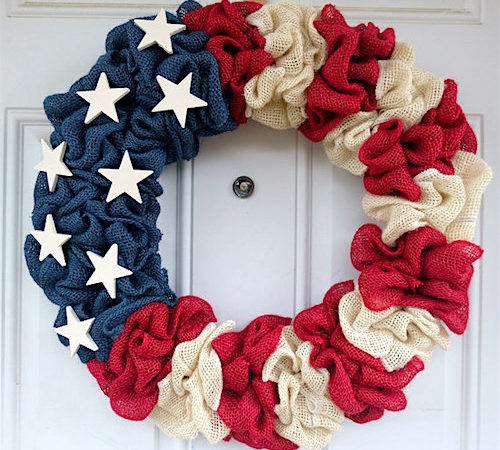 This one is so simple with the burlap but adds fun pinwheels. Compliments of My Mom Made That.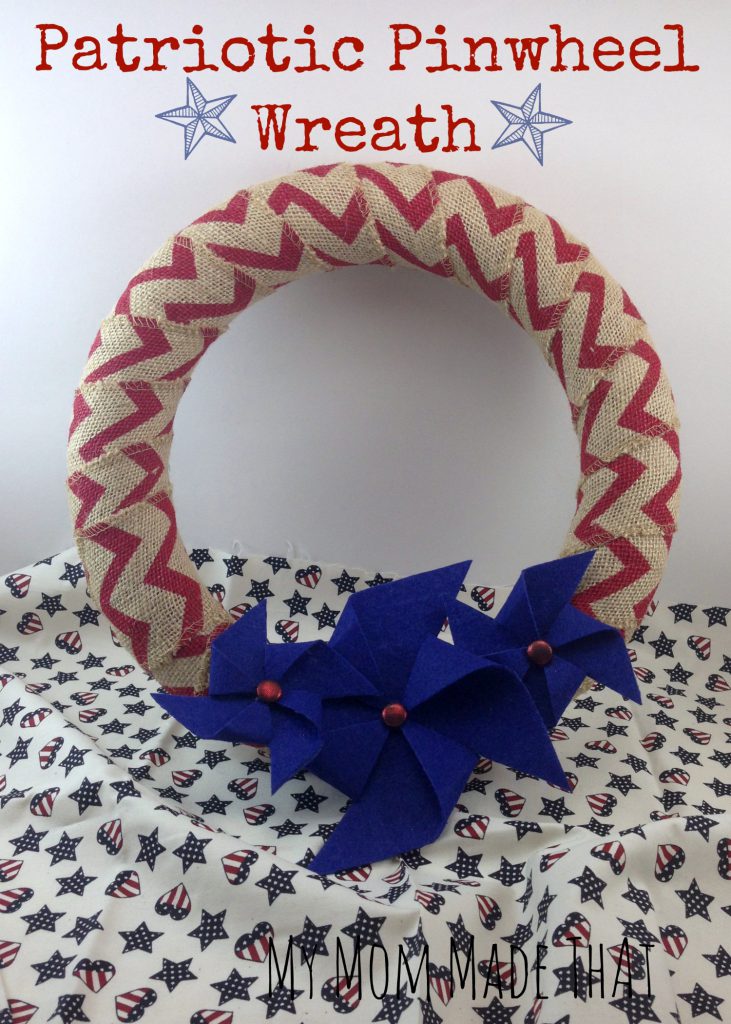 Tulle Wreaths
This cute wreath made me think of tutu and my daughter's "Boogy Woogie Bugle Boy" tap costume when she was little! Check it out at The Jenny Evolution.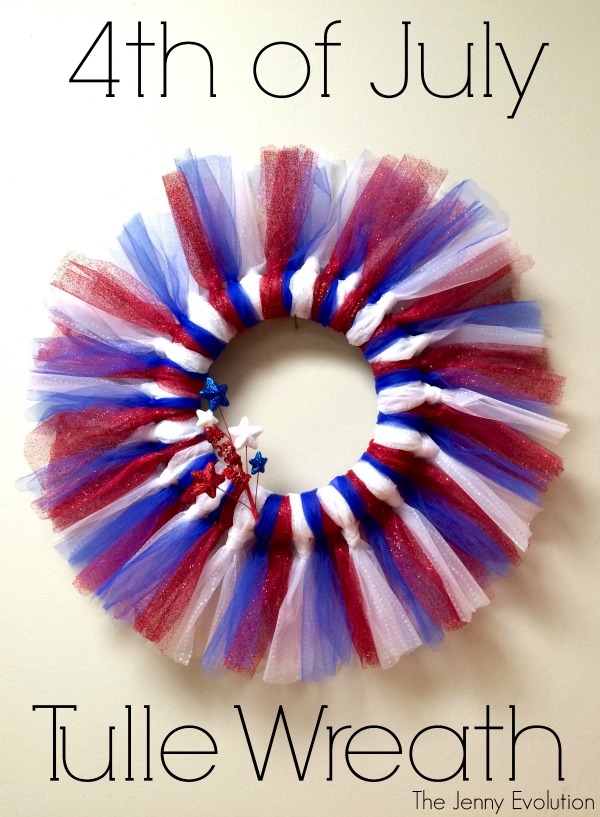 This "Fireworks Wreath" is made from deco mesh. I guess it's not exactly tulle, but reminds me of it a bit! And it's so much fun!
Yarn Wreaths
This one is pictured in the instructions for one of the burlap wreaths above. But, the instructions are found here.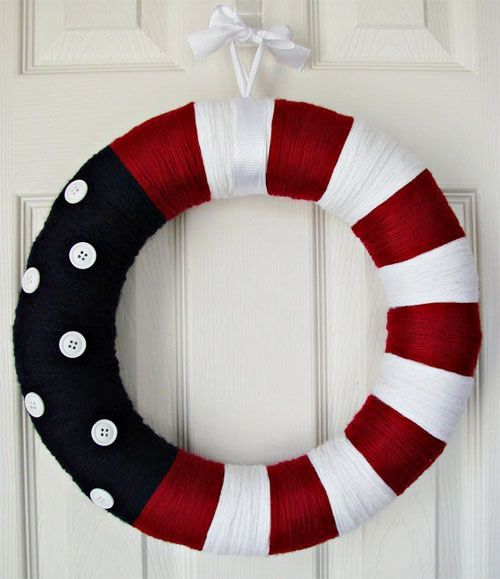 I know I have enough yarn to make all the pom poms, but I'm wondering if I can bribe a child to do the labor of making them for me…. Flamingo Toes shows us how to make this darling pom pom wreath.
More Patriotic Wreaths
If you're a hoarder crafter like me, you probably have tons of buttons. Carrie Elle has a great way to use some of them.
Here's another idea from The Jenny Evolution, if you've got a collection of clothespins.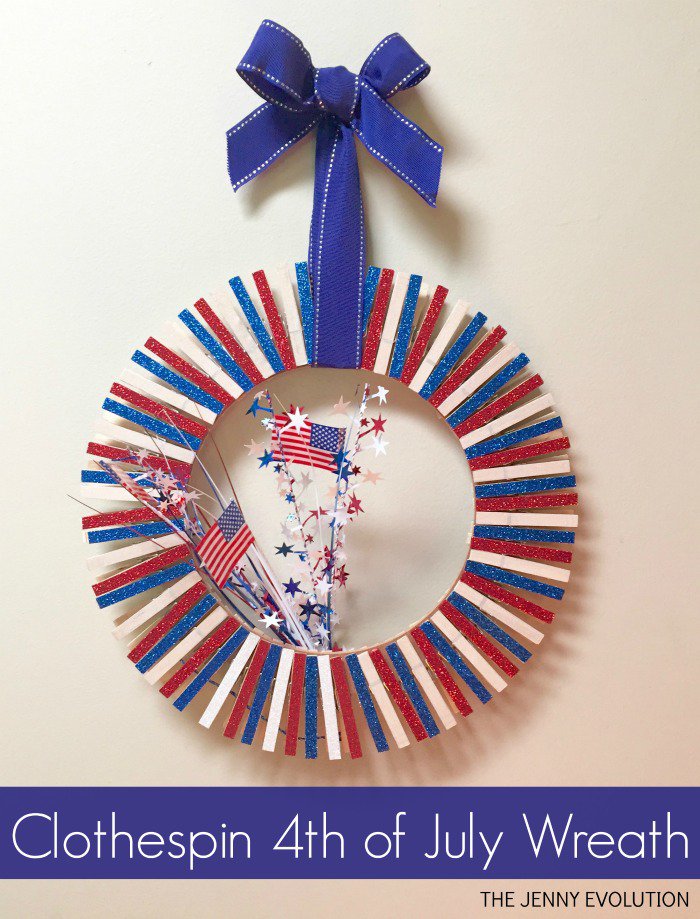 Felt is inexpensive, so this wreath from My Husband Has Too Many Hobbies is nice on the budget. It sure doesn't look it though, I love it!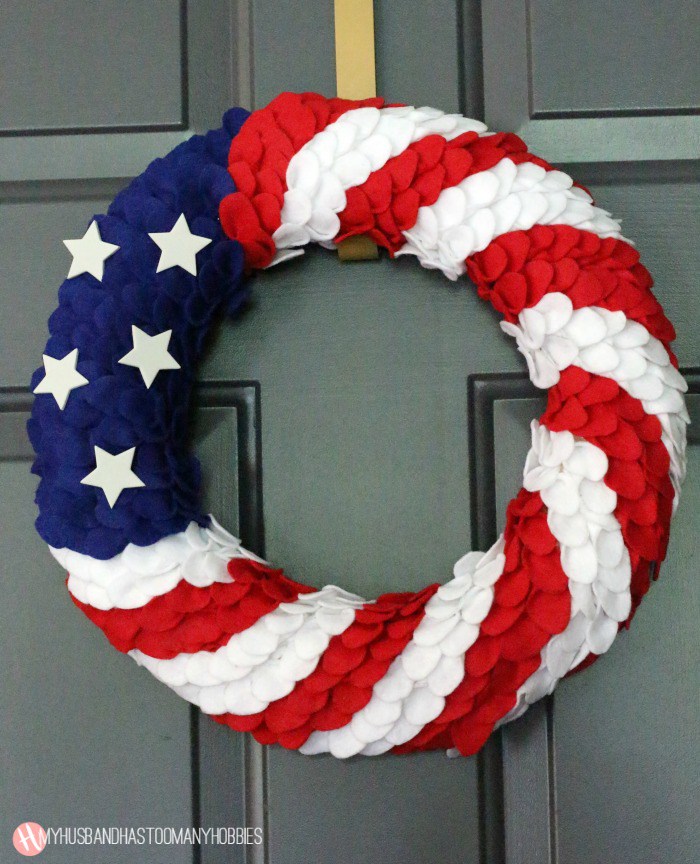 And finally, check out this 15-minute bandana wreath from Angie at the Country Chic Cottage. So cute and so simple!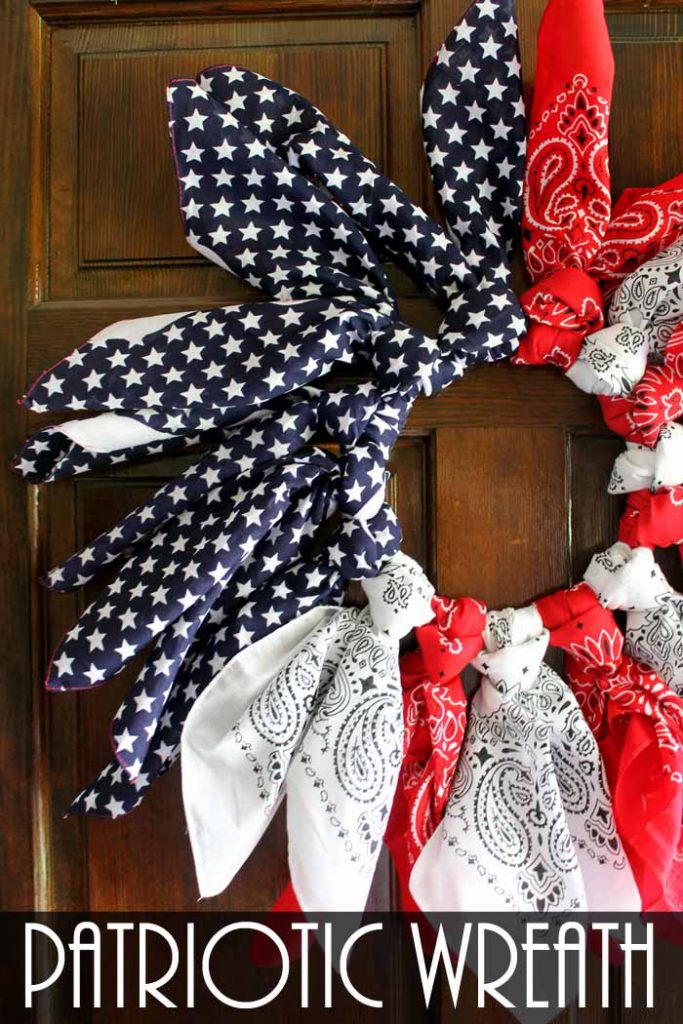 Now I just need to see what supplies I have on hand and get something made! Do you have a favorite patriotic wreath?
Pin for Later
In case you are like me and find great ideas at the wrong time of year… here's a pinnable image of all these great patriotic wreaths. Feel free to pin and share!