Every week I co-host a linky party. Recently I talked with a few newer bloggers and realized they weren't familiar with how a linky party can help a blog. So, for my next installment of Blog Along with Me, I thought I'd share some of my experience.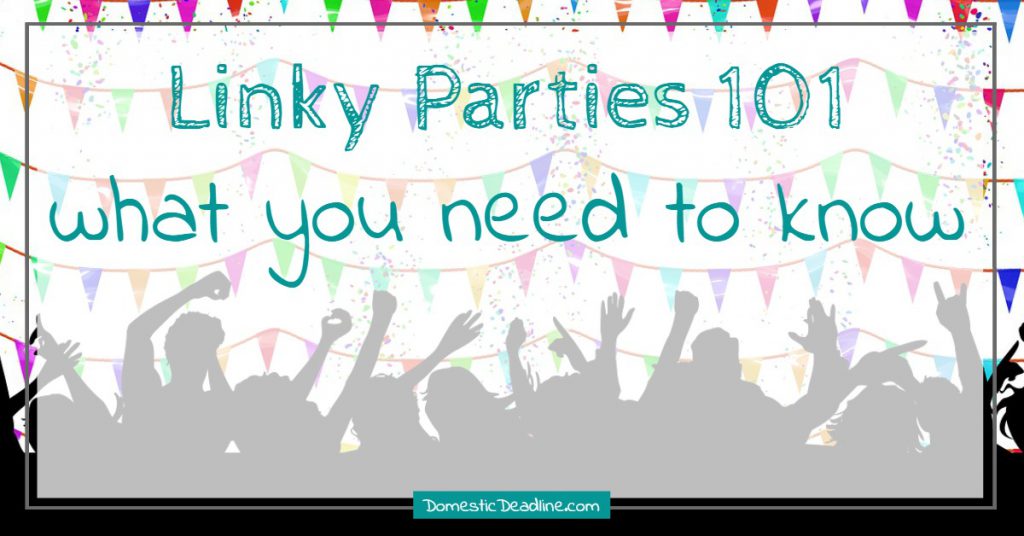 What is a Linky Party
There may be other options out there, but the party I co-host and the others I link up to, work basically the same. The host blog has a regular posting time, usually featuring links from the previous party and from the hostesses. To join in the party, you click on a link, add your full link to your blog post (not just your home page), and select a picture from that post.
The picture gets cropped down to a square, but you also can edit the description of the post. Personally, I like to design a square image when I am editing my pictures. This square image is used in my blog's featured image and then perfect for the parties. PicMonkey is a great way to edit blog pictures and include text.


All the parties I link to use InLinkz, so this is the basic format for linking. Some parties keep the links in the order they are added. Some do random. Others do a reverse view, so the most recently added is the first link shown.
What are the Rules
Each party has its own. Most hostesses would like you to follow them on social media and comment on a certain amount of posts in the party. A few request re-pinning of the features.
The rules are usually stated clearly after the features but before the link-up portion. Knowing these is key and often following them increases your chance of being featured the following week.
Most parties I join have a limit of 3 links per blogger and request you not to link something you have previously to their party. Exceptions to this can be around holidays or if it's been, say, 6-12 months since you last linked that post.
Why Should You Link-Up
It's a great way to promote your blog to others. Both bloggers and non-bloggers are looking for interesting posts, recipes, craft ideas, project inspiration, DIY instructions and more.
You may find you gravitate to the same blogs each week. It's a great way to start a new blogging friendship and help each other out.
It's also inspiring to see what's going on in blog land. Sometimes I am scrolling through the links and end up with ideas for my own projects. Projects I want to try and even completely new ideas.
As a blogger, my page views have grown. Via Google Analytics, I can see that my page views are increasing by linking up to these parties.
Places I Party
Each week I'm a co-host at Home Matters Linky Party. It starts every Friday and runs to the following Monday. We look for favorites to feature each week. Be sure you join us each week.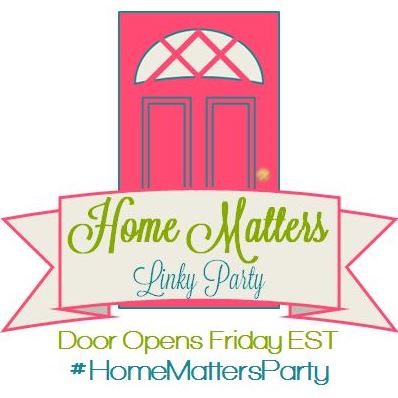 There are lots more out there than this list, but this is where I have been linking up. Some of these linky parties are hosted by multiple blogs, I included the link to the blog I originally found the party at.
Monday:
Tuesday:
Wednesday
Thursday
Friday
Weekends
I hope to see you around blog land! I'm sure this list will grow over time, so check back. And comment about link parties you like, I'd love to learn about some others!
Watch Your Blog Grow
As you link up to some of these parties, your blog page views will probably grow. Your social media following might as well. Get my FREE printable for tracking your blog's social media followers.