It doesn't matter how much (or little) you have put aside to renovate your home; you can create a stunning high-end space all the same. Sure, you might have to make some compromises when you're on a tight budget, but if you're smart, you can create a home that screams class. Here's how;

Feature Walls
If you can't afford to decorate the whole living room with that designer wallpaper you love so much, or if you can't afford to tile the whole bathroom with those glossy white brick tiles you love so much, just put them on one wall. Creating a feature wall will draw the eye to the most expensive elements of the room and elevate the whole space to its level.
Peel and Stick Paneling
If you love that expensive wood paneling they always seem to use on TV DIY shows, but you can't stretch to the expense of transforming your study with it, fear not because peel and stick wood paneling will give you a very similar effect at a fraction of the cost. It's a lot easy to install and remove too.
A Large Painting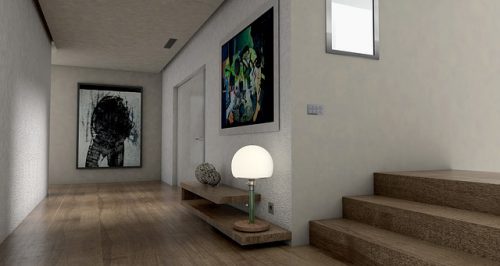 If you love art, but you can't afford to fill your home with lots of beautiful gallery pieces, invest what cash you have put aside into purchasing one big piece. This will have a bigger impact on the space and give the room a beautiful focal point to look upon.
Fake Your Ceiling Plate
A nice ceiling plate can make your room appear much grander than it actually is, but those things can be expensive, especially if you need to call in a professional to install them for you. Luckily, you can fake a ceiling plate. All you need to do is paint a suitable plastic cheese tray the same color as your ceiling and stick it up there with some DIY adhesive.
Fake Your Ceiling Beams
If you think ceiling beams add a certain something to the room, you can also fake them by using strips or pine, or other cheap woods to construct beams and then screw them to the ceiling. Once they're stained, no one will ever know that they weren't an original part of the building.
Give Minimalism a Go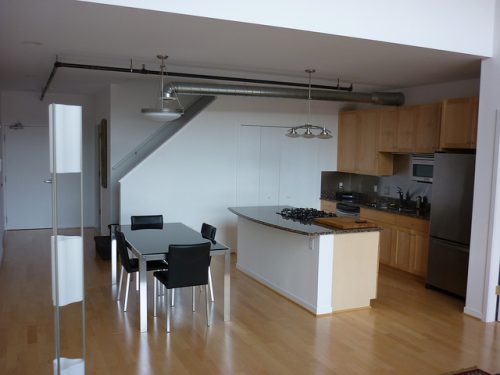 Minimalism isn't for everyone, but if you like the aesthetic, it can help you make your home look a whole lot more expensive on a budget. You can do this by investing your money in fewer pieces of high-quality furniture and accessories. The less cluttered a room is, the more expensive it looks too.
Buy a Chandelier
What screams expensive more than a chandelier? Few things I can think of, which is good news because you can buy fantastic looking chandeliers for well under $100! You wouldn't be able to tell by looking at them though.
Add Crown Molding
Crown molding, if you install it yourself, is very affordable, but it really finishes off any room it is placed in and gives it a more 'polished' feel.
Hang Lots of Mirrors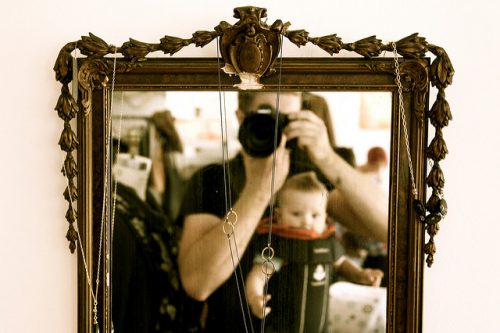 If your room is smaller and darker than you would like, hanging as many mirrors as you can afford (or stand) is a great way to improve the situation. Because mirrors reflect both light and space, they give the home an instant boost, making it appear more open and airy.
Details
If a major renovation project is out of the question, perhaps you can change some of the details to get a more expensive look, replacing your kitchen cupboard handles with more luxurious ones, or adding a new frame to your mirrors, for example, can make a huge difference to how high-end your home looks.
Hide Wires
We all seem to have more wires that actual gadgets in our homes these days, and they really do make the place look scruffier and more low-rent, so one of the simplest things you can do to make your home look better is to hide your wires in any way you can.
The Rule of Threes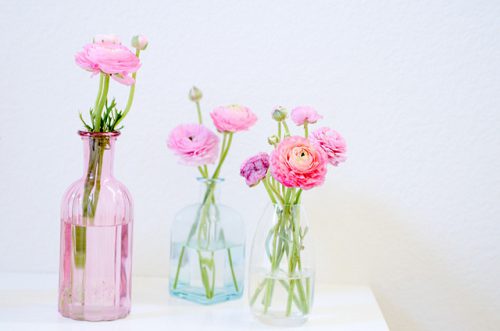 Buying pretty accessories and grouping them together in batches of three, for some reason, is more aesthetically pleasing and will give your home a real wow factor. Candles, vases and photo frames, are all great choices when you're trying to improve your décor with the rule of threes.
If you do as many of these things as you can, there is no way that your home won't look more like it belongs in Beverly Hills than your comfy little neighborhood.