So the dust has settled. You've paid the initial deposit, you've set up a mortgage and you're in for a decade or more of mortgage payments to settle the credit on your home. It's a time for celebration, and there's also a bittersweet feeling knowing that you'll be stuck in the same home for many years to come. However, that's no excuse not to invest in your new home to create something wonderful, stunning and practical that will give you years of enjoyment and freedom.
To assist you, we've created a list of practical home investments that will give you a great return in the future. Whether you plan to sell your home or pass it on to your children when you retire, here are some effective long-term investments for your first home.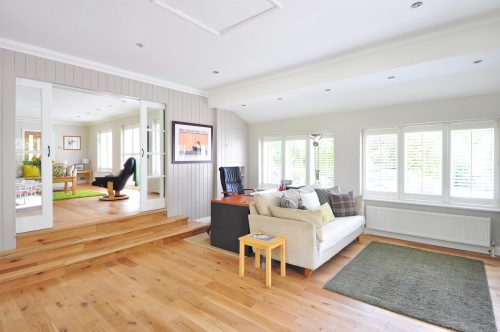 Loft Conversion
Most people assume that a loft conversion is a costly project that doesn't give you much gain. However, adding an entire extra room to your home can have a lot of practical uses that you probably haven't thought of yet. It can be turned into a guest bedroom, a storage room or even a hobby room for your children. Whatever you decide, a loft conversion is a fantastic long-term investment that will give you a lot more space than you'll know what to do with. It's important to do this as early as possible so you can reap the benefits while your house is still new.
Solar Panels
Energy costs soar with each passing year, which is why solar panels are the perfect upgrade for a new home that you plan to live in for the next decade or longer. Take a look at the many solar energy companies that are in business today and try to find one that offers a low-cost setup option. Solar energy is no joke and it's a great way to reduce your energy costs in the future, but it's a long-term investment that needs to be installed as soon as possible so you can get the most benefit out of it. You usually need to install them on the roof of your home, that receives the most sunlight. This can be difficult to manage, but as long as you consult professionals you should have no worries about efficiency.
Kitchen Upgrade
It might seem strange getting a kitchen renovation so early after getting a new home, but it's important because your kitchen should be seen as the heart of your home. It's where you cook food, gather around for important family meetings and also spend time entertaining guests. If your kitchen isn't pristine and upgraded with the latest appliances, then you're going to regret installing them later on due to the complications that can arise in length renovation projects. It's best to do this as soon as possible, which is why we'd recommend getting renovations done before you even move in if possible.