Your family is growing. There are toys, clothes, and boxes everywhere. You've got kids sharing bedrooms and people falling over each other to use the bathroom first. If this scenario sounds familiar, you may be considering your next move. Although it may be possible to extend or convert lofts or basements, if you're really short of space, moving may be the only viable option available to you. If you are on the hunt for a new home, why not consider taking on a renovation project and investing in a fixer-upper? Here are some pros and cons, and some tips to help you turn a run-down, ramshackle house into a stunning family home.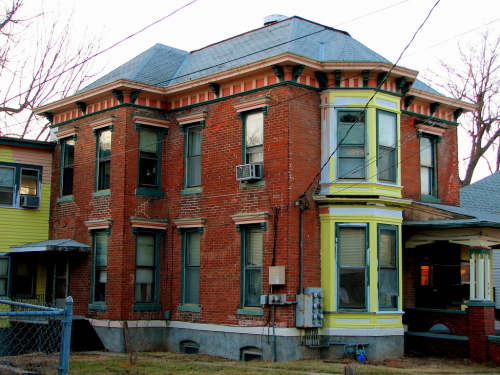 Image by https://www.flickr.com/photos/jantik/89775471
Buying a fixer-upper: the pros and cons
If you've looked in the windows of real estate offices or checked out some properties online, you may have noticed that prices have increased since your last move. Although this is good news when it comes to selling, it also means that you can expect to pay a lot more for a new house. One way to reduce the cost of buying a new home is taking on renovation work. If you buy a house that isn't in pristine condition, the asking price is likely to be a lot lower than the valuation you get once you've done the work. You also have the chance to design a new home that suits your style and taste, you can play around with the layout, and you can make your home unique.
Of course, the downside is the work you have to do to make the house your dream home. In many cases, it can take weeks, months or even years to turn ideas into a reality. This is fine if you're not in a rush to move, but if you've sold your home and you don't have anywhere to go, it's likely that you'll incur additional costs. You may have to rent a different property unless you can make arrangements such as moving in with your parents or a friend temporarily.
You can save yourself a lot of money by investing in a project, but it's incredibly important to pay attention to the numbers from day one. You want to make sure that your investment pays off and you add substantial value. Make sure every part of the revamp is costed, and have contingency funds available, just in case things don't go to plan.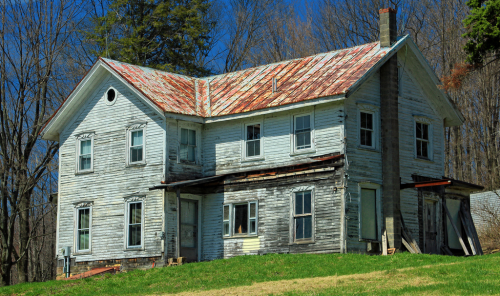 Image from https://www.flickr.com/photos/nicholas_t/8676229431
Finding the perfect property
When you're looking for a fixer-upper, there are lots of factors to consider. Firstly, consider the amount of work you want to do. Do you want to tackle something that involves purely cosmetic work or are you happy to knock walls down, put a new roof on and gut the interior? If you don't want to spend years waiting for your dream home to come to fruition, it's probably best to avoid anything that involves time-consuming jobs like rewiring and making structural changes. There's a difference between restoring original tiles and finding a company that offers hardwood floor refinishing and planning an entirely different layout on the ground floor and repairing large portions of the roof. Cost will also play an instrumental role. If you've spent most of your budget on the acquisition, you won't have a huge amount left over for the work. It's unwise to take on costly projects, even if you plan to carry out repairs and restoration jobs over a prolonged period of time. When you're budgeting, you need to balance the purchase price, fees, and the total projected cost of the renovation to get an idea of how profitable the venture will be.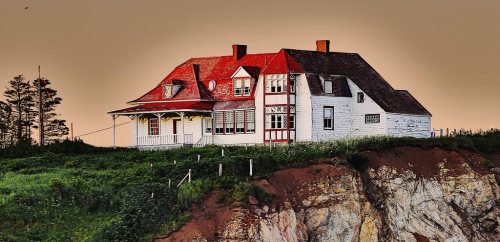 Image via https://www.flickr.com/photos/tomsaint/24176417963
Once you've got a budget and you've decided how much work you're willing to do, you can start your search. It's always a good idea to give some local agents a call and tell them what you're looking for. This way, they can get in touch with you when they hear about new properties coming onto the market, and you can see them before the crowds descend. Have a look online and register for alerts in your chosen location. If you already live in the area, it's also beneficial to keep your eyes peeled for 'for sale' signs when you're driving around. It may also be worthwhile looking into auctions.
If you see properties you like, and they seem to be within budget, book a viewing and go and have a look around. You'll get a much better sense of the size and feel of the place than you get from photos or brochures and you can see for yourself what kind of work needs doing and how you could make that house your home. You may fall head over heels the moment you pull up in the driveway, or you may know instantly that this isn't the house for you. If you do think you've found the one, resist the temptation to progress until you've arranged a second viewing and you've got some expert advice. If you take a builder with you, for example, you can get an idea of what can be done and how much it would cost. If you are keen to move forward, it's worth getting some different quotes and considering your options. Once you've made an offer and it has been accepted, you can start planning the renovation in more detail. Make sure you pay careful attention to the findings of the structural survey, especially if you're buying an old home. You don't want to buy a property to find that there are extensive issues that will cost a fortune to fix.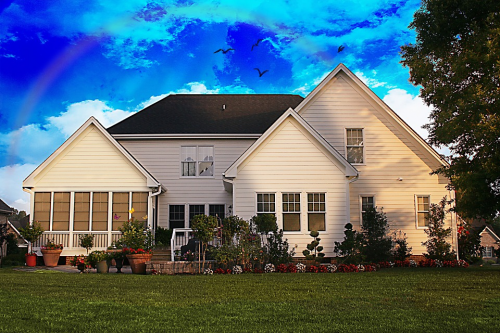 Image taken from https://pixabay.com/en/family-home-backyard-house-700225/
If your family is growing and space is at a premium, you may be thinking about moving to a new home. There are advantages to buying a brand new house, but there are also some great reasons to consider a fixer-upper. You can put your stamp on your home from the outset, design a unique space and hopefully, add significant value. Do your research, make sure you have a budget for every stage of the project, and hang in there if you have a few bad days along the way. It'll all be worthwhile when you move into your gorgeous new nest.