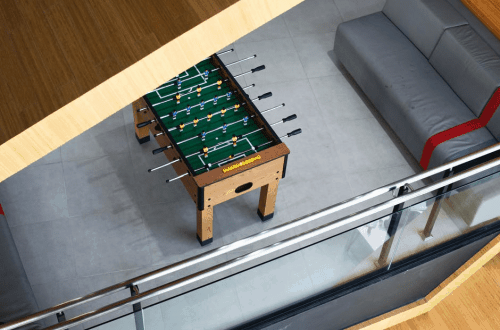 A home isn't really a home unless everybody has a space that they can call their own. When you were young and you had your own flat, this was easy; the entire space was yours. Maybe you lived with a partner or a flatmate but it's quite easy to be mindful of people's space when you're living with other adults. Of course, once you're living in a family home, things become very different. The children become the most important thing in your life and that probably means, somewhere down the line, you sacrificed your own personal space.
It's not like you don't live in the house anymore, of course. You can still relax in the lounge area but the kids call the shots with the remote. You can still call the kitchen your own but only if you're making dinner for everybody. It doesn't have to be this way, however. You don't have to give up on the idea of a little slice of the house that you can call your own. Whether it's for you, your partner, or perhaps even the kids (so that you can reclaim some of the other parts of the house), here's a guide for creating your own gaming room so that there's a little more space for everyone in your family household. We're going to look at turning a tame garage space into a cool gaming zone but any spare space will do; an attic, a basement, or a spare room, for example. You could even convert the garden shed if you're willing to tackle that challenge.
The setup
This is obviously the most important part of the room design. What are you going to put in your game room? This should be a space in which you don't hold back. In the living room, you might strive to keep things "guest-friendly" and minimalistic so that the room isn't too overbearing, but why hold back with a space that you're calling the "game" room? You should make the setup as fun as possible. You could get a couch so as to invite friends over (and maybe the rest of the family if you want it to still be a sociable space). You could get a contemporary poker table to really add to the aesthetic too; obviously, it's great for playing poker too. A games console hooked up to the TV wouldn't hurt either. Don't hold back.
Lighting
It's so important to get the lighting right with any room in your home, as you most likely already know, but how do you get the lighting right for a game room? This might be your man cave (or the kid's play den), but there might be many different aspects to the room. Perhaps you'll create a bar or a work area if it's a room for the parents but there might also be a nice chill-out zone with a couch and a TV. You need to get the balance right between warm and bright lighting. You need to think about whether you're going for a bright room or a rather subdued look with LED panels in the walls, perhaps. It might be more of a chilled out cinema room for the entire family. It all depends on your plan for the game room itself.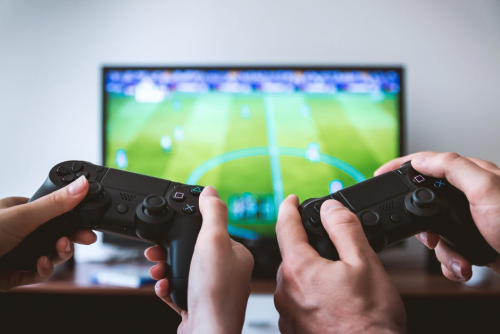 Sound
Finally, think about the soundproofing you might need to install in this space. If it's a room entirely dedicated to games (many of which will involve 2 or more people playing at a time) then you need to take into account that a lot of noise is going to be generated in this room. It's important that you don't annoy the neighbors or the people with whom you live by creating a racket.