While I haven't been great about keeping up with the Project Challenge group this summer, I was determined to participate this month. With the kitchen winding up, my next home project is going to be getting my craft disaster room in order. I finally was able to move the dining room chairs and other kitchen things out of there. My dream is to have it organized so I can actually do crafts, sewing, and decor projects when the inspiration hits. So, this month's project material is old frames. When I saw a large old frame in my neighbor's trash (yes, I trash pick!) I knew it was perfect for this project.
Old Frame
This large frame was calling my name when I drove by a neighbor's house and saw it sitting on the curb. Just seconds before the sky opened up and rain poured down, I snatched it and threw it into my van.
Last month's challenge material had been pegboard. I had the idea of creating a cabinet just deep enough to store paint in, making the door out of pegboard so I could use the outside to organize other craft supplies.
But, alas, I only got as far as buying the pegboard.
The idea didn't leave my mind, however. And nothing too impressive had come to mind for a use for any of the old frames I already had laying around.
But, when I saw this old frame, I knew it was perfect to make my cabinet idea and bring my original idea up a notch.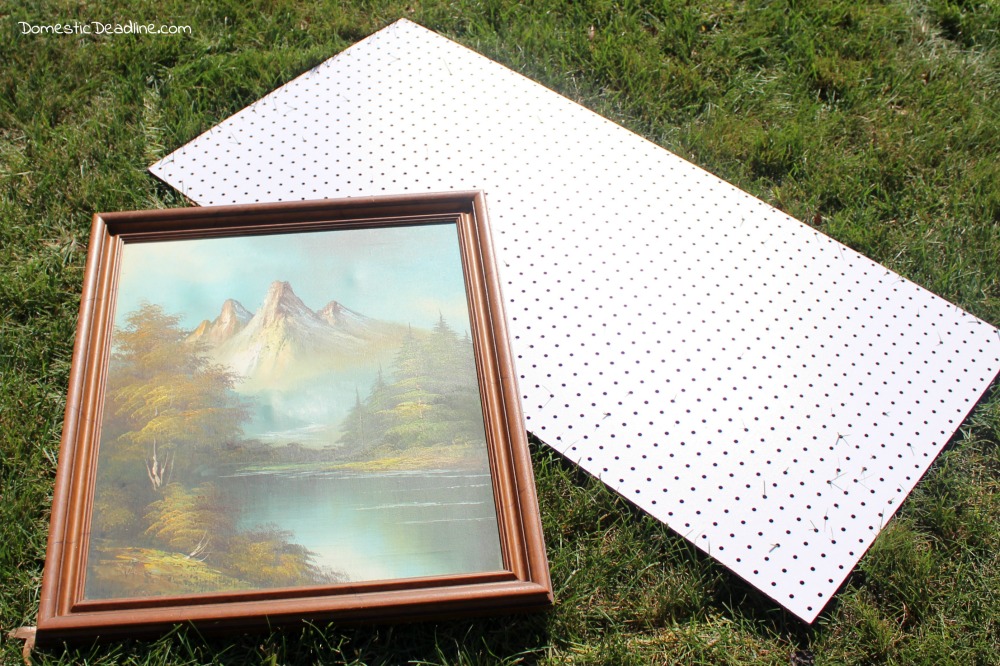 After removing the canvas from inside the frame, I cut the pegboard to fit.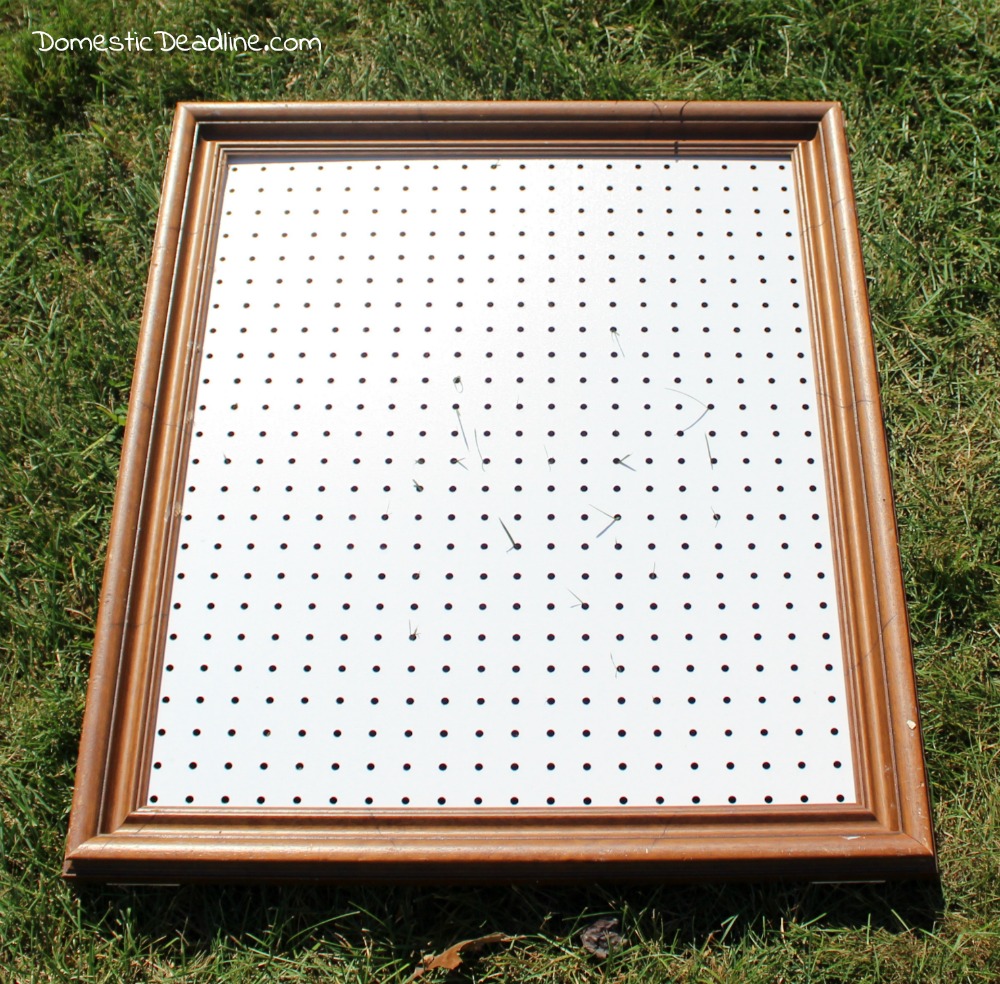 Here's a view from the back. I used two scraps of lattice to hold the pegboard in place. My initial attempt at using tiny brad nails didn't hold the pegboard in as securely as I wanted.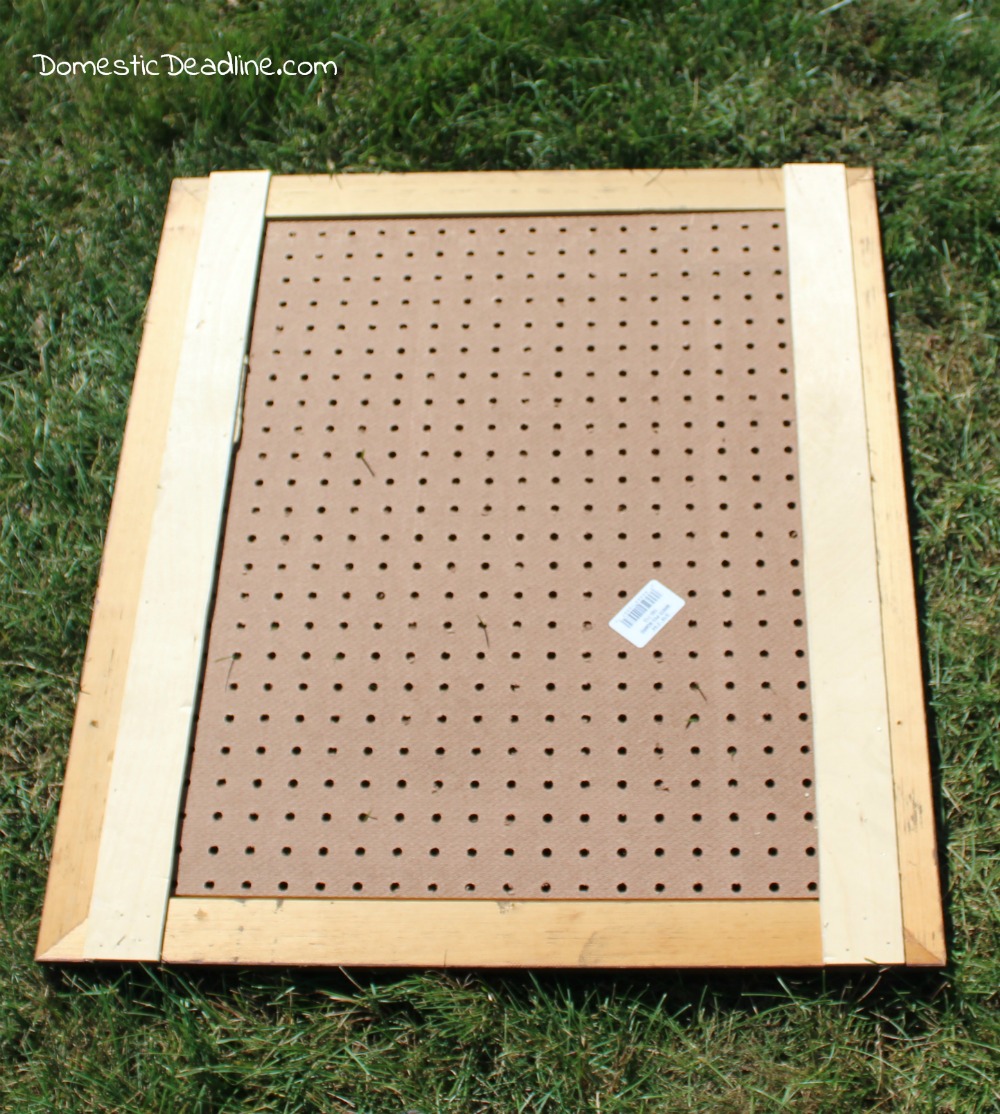 Then, since it was a beautiful day and I already needed to spraypaint some other things, I gave the frame a few coats of white spray paint.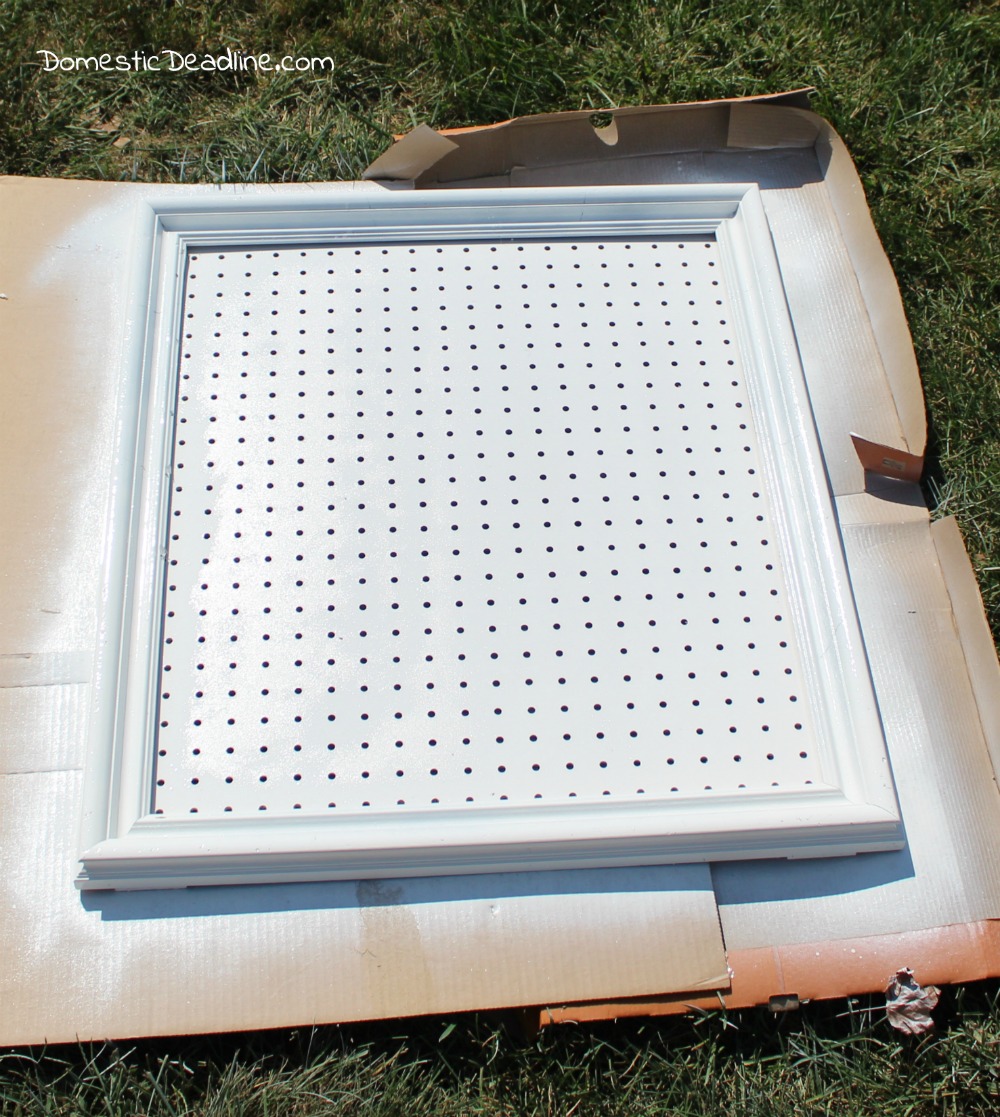 Storing Paint
I always have lots of scrap pallet and crate wood on hand. For the inside storage of the cabinet, I started with a frame. The top and bottom pieces already had the back piece (see below) attached. This will enable me to mount the cabinet to the wall easily.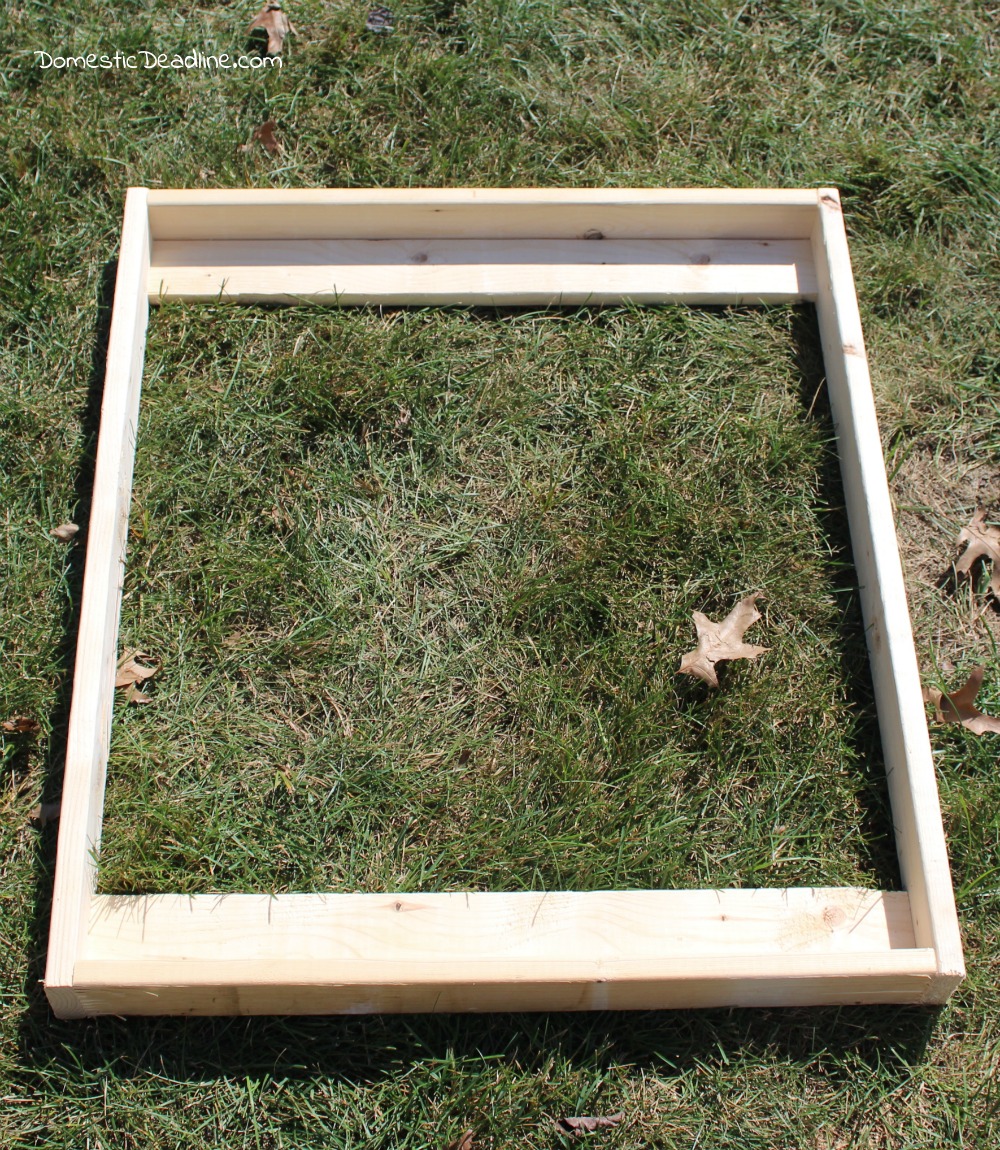 Once I had the basic frame, I cut and added shelves the right height for my craft paint bottles. Because the top and bottom have the back piece, only the smaller bottles will fit, but since I have the most of them, it works!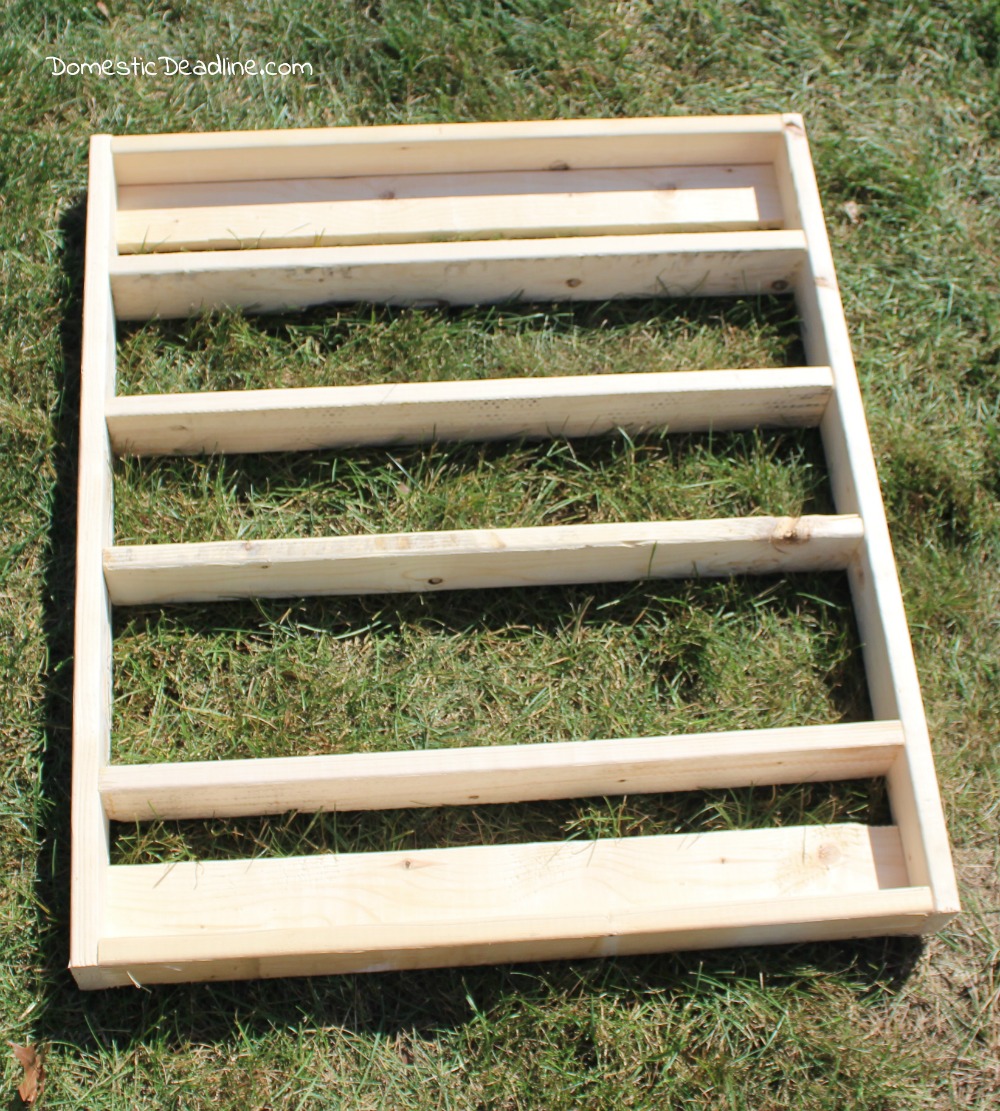 To assemble the cabinet and shelves, I tacked everything together with finishing nails and my nail gun. Then I secured them firmly in place with screws.
Attaching the Door
My initial idea was to use a piano hinge. However, the shortest one I could find was too long and I thought $10 was more than I wanted to spend! So far the only thing I'd spent any money on was the pegboard. At $7, I had only used 1/3 of the sheet!
For less than $4 total, I used 1 1/2 hinges and the magnetic closure. Because of the lattice, I did have to add a little pice to make the metal plate come into contact with the magnetic catch on the other side. All the screws are included with the hinges and closure. Easy peasy.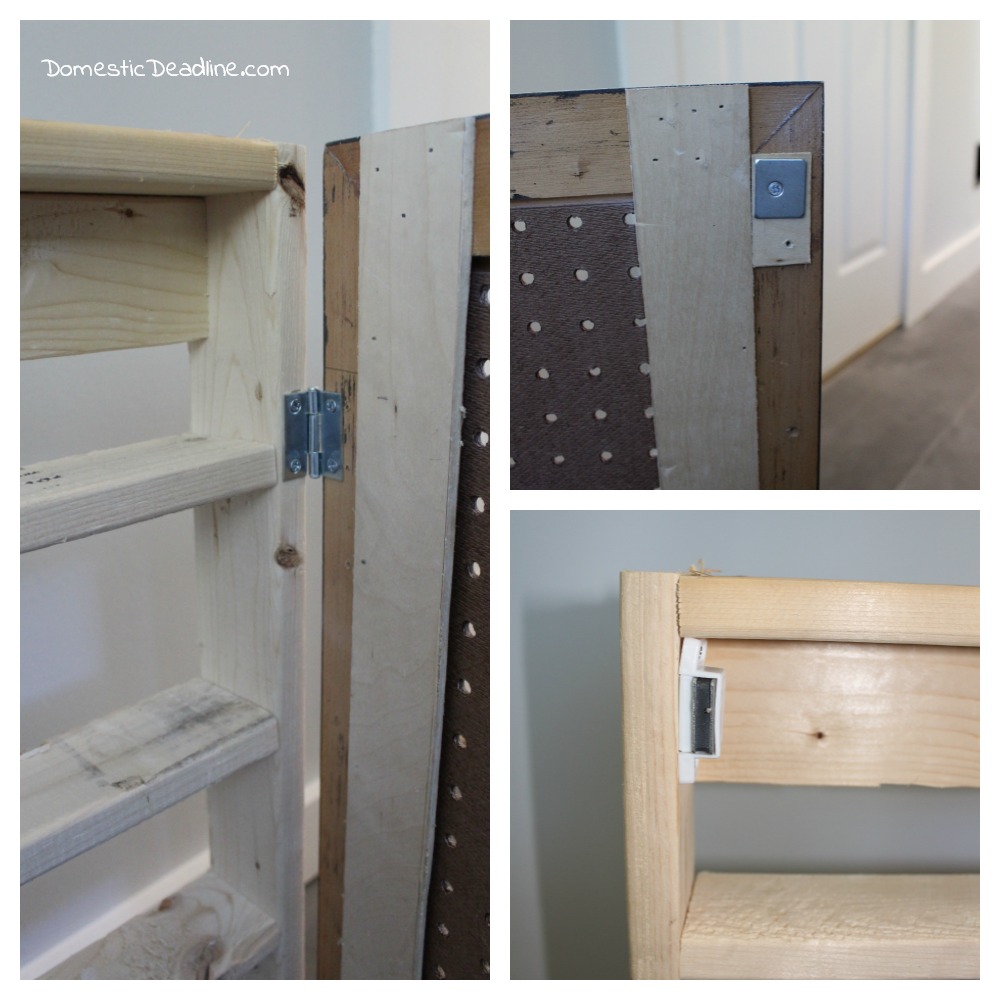 Here's the assembled cabinet!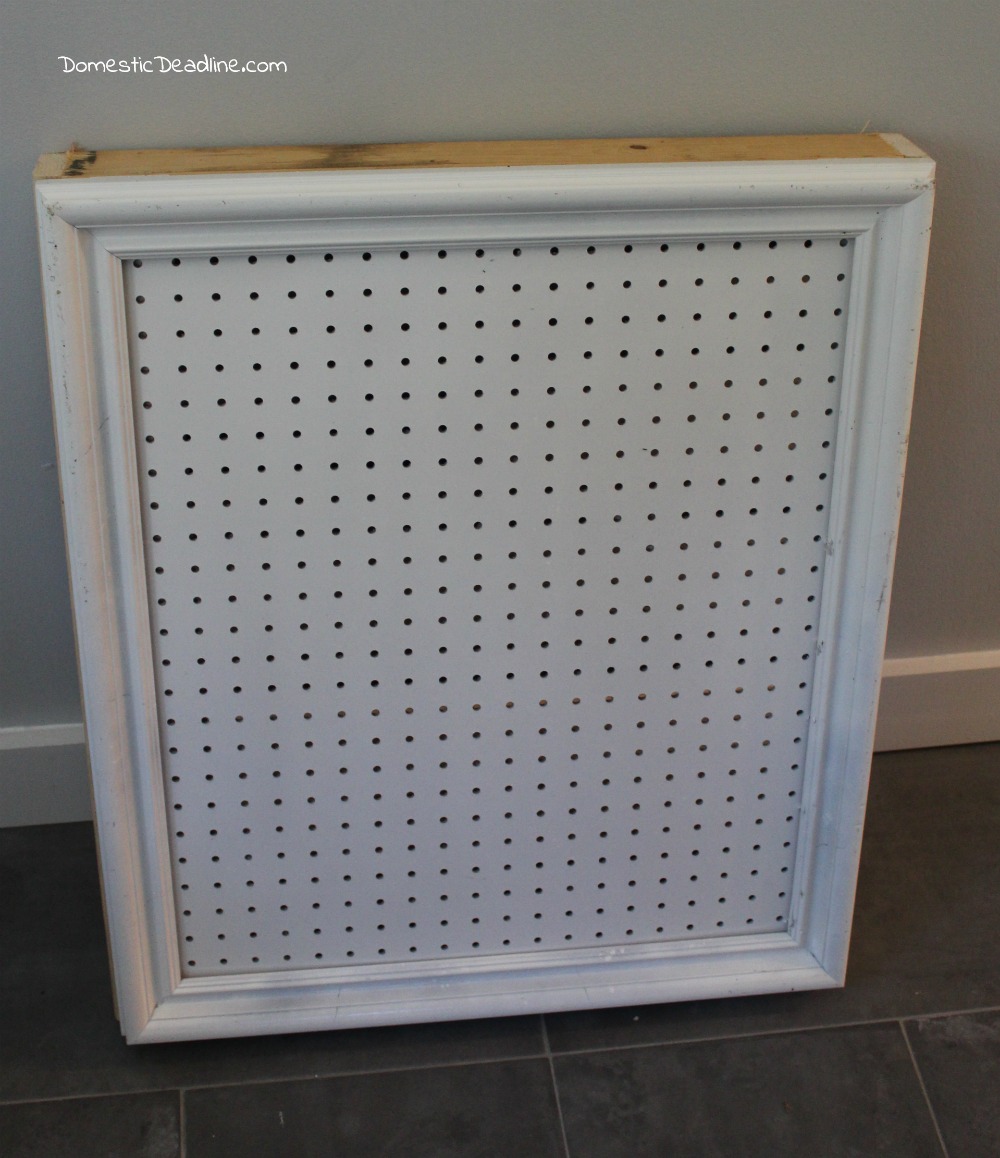 Unfortunately, once I got the frame out of the bright sunlight, I realized I didn't get the best coverage.
Oh well, I still have a lot of trim to paint in my craft room. Once I'm ready to do that, I plan on painting the whole cabinet with my trim paint.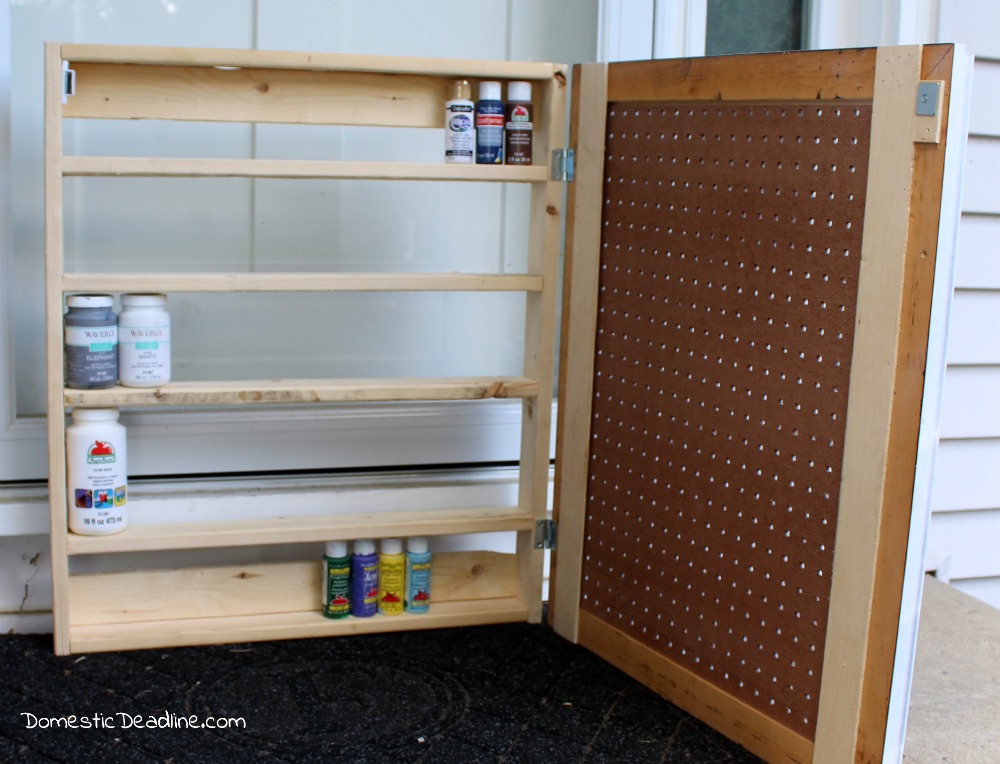 I can't wait to get the cabinet mounted and filled! Maybe I'll even be able to buy more paint!
Project Challenge
Now it's time to check out a few other great projects from the Project Challenge group.
Lisa shares her Halloween tray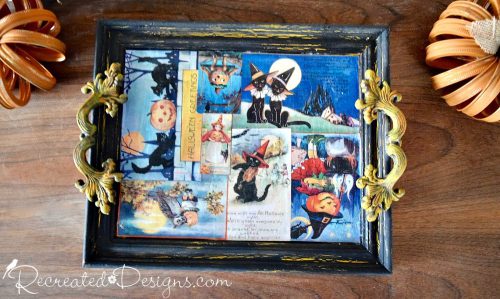 Judith made an umbrella stand with an old frame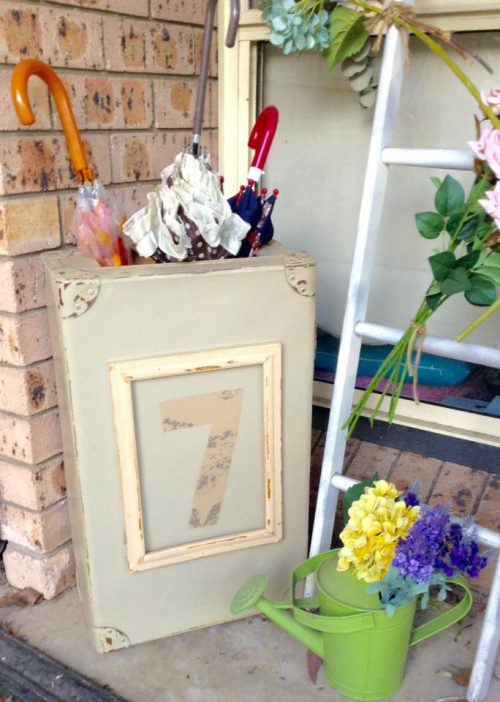 Pin and Share
I'd love for you to pin and share, it makes me smile!