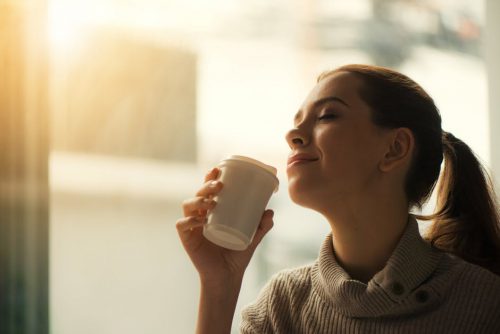 For all the wonder, joy and amazement life offers up on its eclectic platter, it also throws up its unfair share of day-to-day annoyances that are so frustrating they could get under the skin of an elderly rhino. Of course, there is nothing one can do about this as it is all just a part of life. But just because your existence is often plagued by little headaches and hurdles doesn't mean you have to just sit back and endure them because there might just be a solution.
That is where we come in.
Below is a list of hacks that will make your life a little less plagued and make you feel a little more like a home hero:
Alarm Bells
There aren't enough hours in the day as it is without missing your alarm so, as wonderful as it is to catch some extra Z's, make you don't put yourself in the firing line anymore. How? Well, the easiest way is to take your smartphone and plonk it in a rather unsophisticated glass. That's right, it is the old crank up the volume trick.
Water Works
It may not be enough to see you curse the high heavens, but seeing the water boil up and out of your pan when you are trying to get dinner ready after a stressful day at work is enough to see you clench a fist and hiss. The easiest way to stop this from happening is to simply lay your wooden spoon across the pot. It may sound mental but it works. 100% of the time too.
Locked Out
Okay, so this one does come with enough frustrations to see you lose the plot because realizing your key won't turn in the lock and so you can't get into your home – especially with fall here – is hardly considered fun. However, most of the time, all you need to do is spray a little lubricant into the lock to get rid of the dust and dirt and, voila, you are back in business.
Reheated Dinner Fail
Nothing beats a reheated dinner. You know, when you open the fridge and remember that you have leftovers from the delicious and nutritious meal you cooked last night. But then comes the issue of how to fit it all into your microwave at once. Well, the simple way to maximise space is to pop one bowl in like normal and then pop another mug on top of a mug. There we have it, the double-decker trick.
Wood Effect
We all have those days where we suddenly get the urge to have a huge house clear up and commit to going full on at every level, finishing five hours later feeling exhausted but accomplished… until we notice all those scratches on the floor and furniture. Well, to escape this kind of deflated feeling, try rubbing a walnut and watch as these scratches complete disappear. There it is, the most complete and satisfying deep clean you have ever experienced.
Like we promised, you're now a home hero.