My craft room is a disaster. We moved all kinds of things in there during the kitchen renovation. The living room also got tons of stuff stored in it. I'm still working on getting it all put away and hoping to actually decorate for Halloween this year. Me working on the kitchen doesn't stop my children (particularly O-Man) asking for Halloween decorations. When O-Man and I ended up in a dollar store, I knew we could handle a few quick and easy Halloween dollar store crafts! And, with an upcoming dollar store craft challenge, I was ready to get crafty!

Door Mats
While in the local dollar store, O-Man, of course, wanted everything plastic they had. I don't really want our house to look like the dollar store had exploded on our house.
One of the things I had planned to get at the dollar store was doormats. IronFish has been working at cleaning up the yard and I wanted a few to put by the back door. When they get muddy and gross, I can just toss them.
That's when it occurred to me… these cheapy mats would be easy to cut into any shape!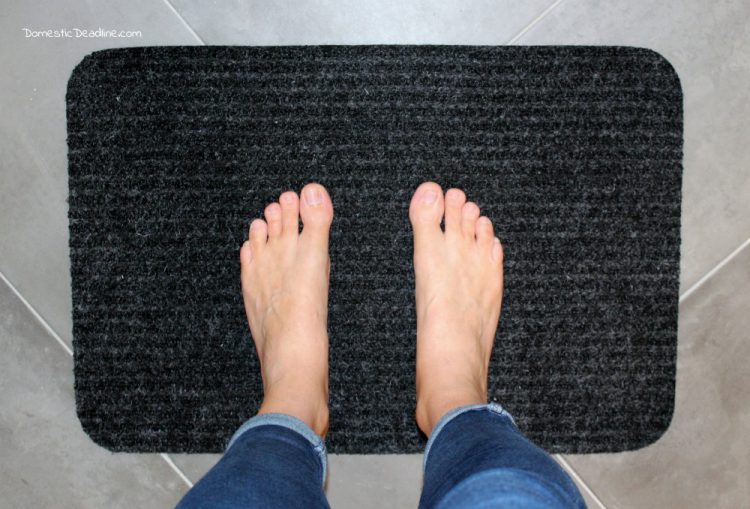 Why not a bat?
I found a simple bat image, enlarged it as large as possible, and printed it out.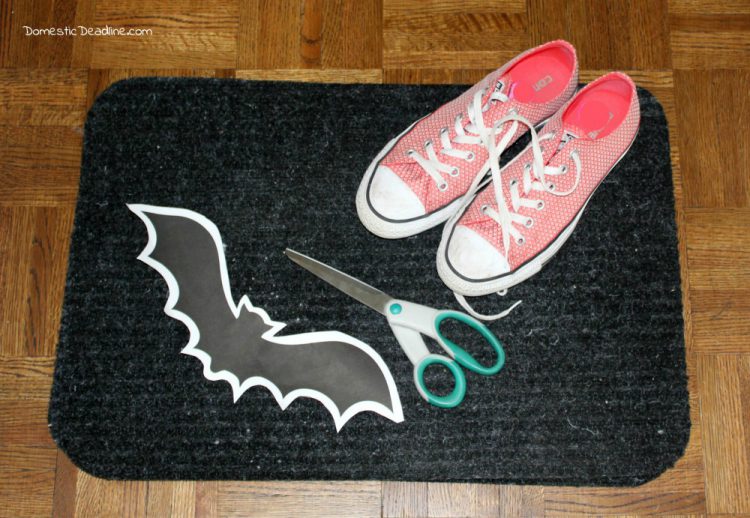 With the pattern pinned to the mat, I cut around the shape with a sturdy pair of scissors.
Indoors or Outdoors!
I was able to cut 5 bats out of each mats. Simple and fun to use down a hallway.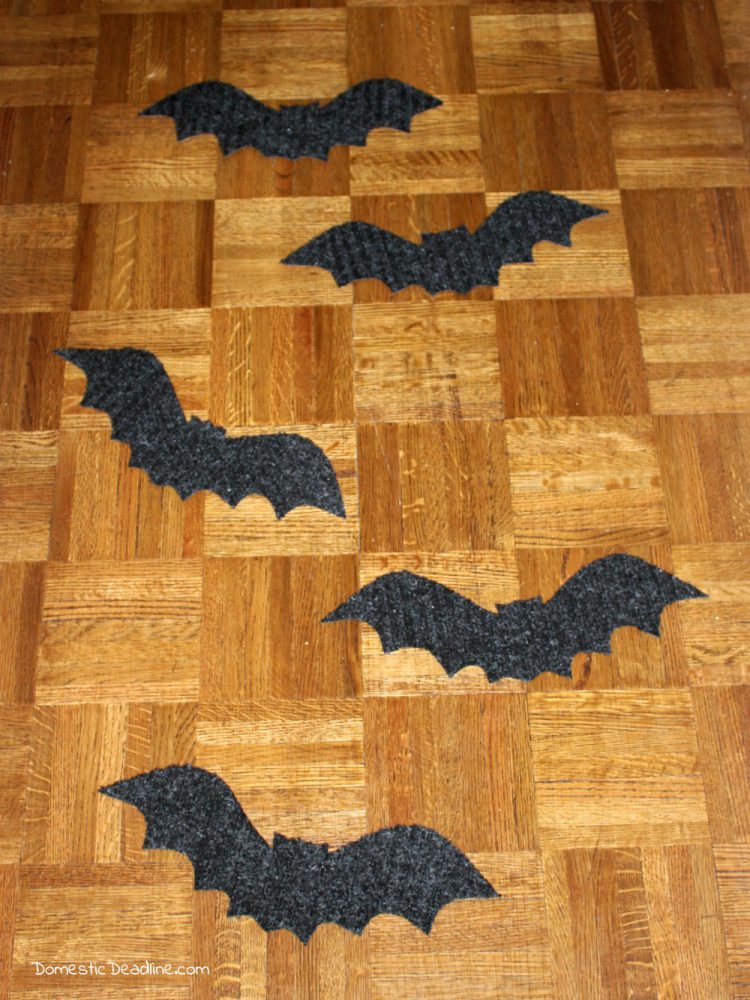 Or along the walkway.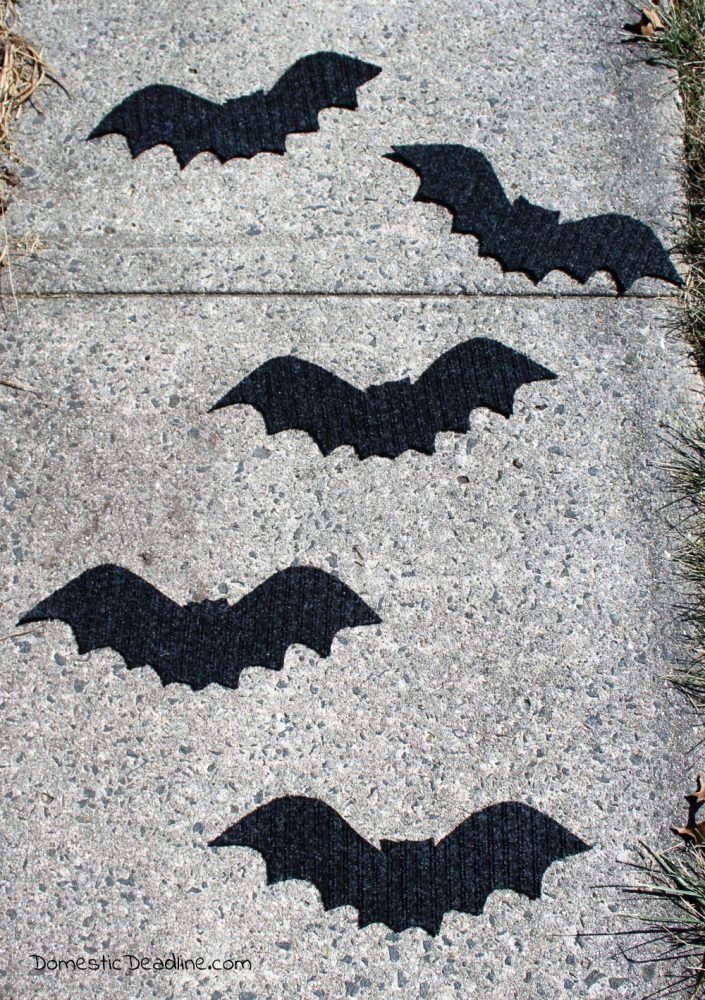 Leading to or from the house this Halloween.
Pin and Share
As always, feel free to pin and share. And stay tuned for more dollar store Halloween crafts later this week!