Many of us purchase a starter home with dreams of one day developing it into a place for our families to grow. But all those dreams of home improvement and grand designs can turn into a nightmare if you aren't prepared for the reality of home renovation. The road to your ideal house can be paved with bad contractors, messy situations, and costly mistakes if you get it wrong. So how do you make sure your project goes as smoothly as possible? Start by following these top tips before you call in the professionals: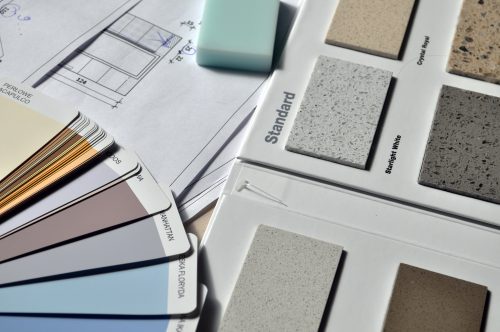 See Things Differently
A big renovation project is a unique chance to re-imagine your home and have it serve your needs and the needs of your family much better. So think outside the box and take the opportunity to design a space that works for you, rather than working around it. If you want an open-plan space where kids can play, and all the extended family can come over and visit, create it. If you want to create more bathrooms and space for guests, seize your chance. Take time to question what it is you need and how you can achieve that within any budget or space constraints.
Be Realistic About Your Capabilities
Many people want to take on small parts of the project themselves, even if it's just the painting and wallpapering, but you shouldn't underestimate how hard this is, especially if you fit it in around work and family commitments. There's a massive potential for frustration, a sub-standard finish or making mistakes that blow the budget to fix. So think long and hard about whether your decision to DIY may be a false economy. Of course, it goes without saying that any structural alterations or plumbing work should only be carried out by qualified builders and professional licensed plumbers, no matter how good your DIY skills.
Cost it All Out
Budgets are a danger zone where it can all come undone. You must include a large contingency fund because if there's one thing that can be guaranteed, it's that unexpected costs will occur. A lot of people put themselves in a position where they max out the budget just to afford the work itself. If that's you, consider holding off until you can save up a cushion of money in case of unexpected costs first – it could just save you a whole lot of heartache.
Find Quality Suppliers
This is probably the single most important thing to get right, as the success of the project, and your happiness during its completion is dependent on finding reliable contractors and reputable suppliers. Luckily, these days everything is much more transparent, and it's harder for rogue traders to operate, thanks to the freedom of information out there on the internet. A good place to start can be by asking neighbors what local tradespeople they've worked with, or find an online forum.  These people need to fully understand your vision for your home and be able to deliver on time and on budget. The right supplier should also have good onwards relationships – meaning even though their expenses may be slightly more; they may be able to negotiate with other suppliers on your behalf and secure materials at a trade discount. Also, don't be afraid to do a bit of haggling yourself. If a tradesperson is keen to secure the work, they'll usually have a little flexibility.
Make Nice With Your Neighbors
Chances are, it won't just be you that suffers some form of disruption during your home renovation project. Whether its noise and dust or an increase in traffic from builder's vans, having great relationships with your neighbors can help your project to go more smoothly. The most important thing is communication, so let them know in advance what will be happening and when so they know when to expect disruption. If things are particularly impactful on one neighbor, then acknowledge the difficulty and perhaps even think of a small gift to keep things friendly. There's nothing worse than living next to someone who's seriously upset with you, so try to think ahead and head trouble off at the pass.
Think About Value
It could be your forever home, or it might be a staging post onto the next thing, Whether its maximising resale value or protecting an investment for your children, there will come a point where you'll want to be sure that your renovation has improved the bottom line and saleability of your estate. Make sure that whatever the cost of your plans, you're likely to make that back in the future. Be aware that some areas or types of houses very much have a 'ceiling value', that they are unlikely to exceed regardless of what you do to them, so it may be worth getting a professional opinion from a broker or a real estate agent before you start work. Make sure you don't make the mistake of sinking endless funds into something that will never be worth what you've paid out.