When you buy a new home, the chances are you will have a big long list of home improvements you want to do. They may range from big to little tasks. It depends on the type of home you have just moved into. If it is brand new, you may find it's just little changes that need to be made. If the house has been built for some time, you might have bigger things to tackle. Here are seven home improvements you should add to your list.
New windows and doors
If you have moved into an older house, then you may need to consider replacing the windows and doors. This doesn't just add to the appearance and value of your home but could help with any heating bills you have. Double glazed windows keep the heat in making sure your home stays warm during the winter months.
Flooring
Depending on the type of house you are living in the chances are that the flooring will be to the previous owner's taste. The carpets and flooring may not have been replaced for some time. Adding wooden flooring or new carpets to your home can make it feel more like your house and not someone else's.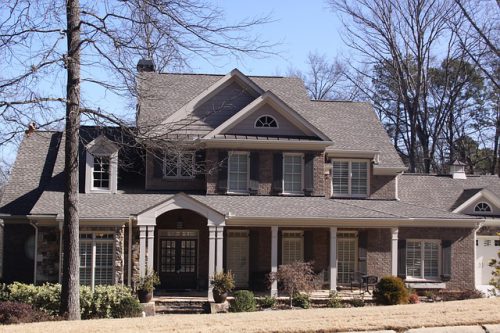 Decorating
If it's a new home you have or an older one it may require some painting and decorating. This allows you to make the house more to your taste. You could decide to stick with neutral colors in case you ever decide to move again. Or go for something a little more out there to match you and your family's personalities.
Extension
If your new home has space, it might be worth considering an extension. This could add some serious value to any resale price in the future. But what an extension can do is provide you with more space that you need. Perhaps an extra bedroom or living space. You don't have to go as drastic as building an extension. You could create more living space by just adding a conservatory.I appreciate that an extension may seem like an odd home improvement for winter, but actually, many building firms can be quiet in the lead up to Christmas, so you may find you get a great discount.
New kitchen and bathrooms
Again this would depend on the house you have moved into. A new home will already have a new kitchen and bathroom. However, an older house will have something that would have been added a long time ago. A new kitchen and bathroom can add a lot of value to your home. But it can also make your home more appealing to you and your family. Bathroom inspiration can be found easily online and deciding whether you want shower units, a bath or both could be one of the difficult decisions you need to make, while kitchens can often be a little more down to personal taste and the space you have. Either can vastly improve your experience in your home and winter is a great time to get those jobs done and dusted ready for the spring and summer months ahead.
Finishing touches
Finally, after all those home improvements you must consider the finishing touches. Adding some beautiful pieces of furniture, soft furnishings, and personal pieces can make a house a home. Things like pictures and candles can make a lot of difference to a house. Changing light fittings can also make a big difference to your house style. The fitted lights that were already in place may not have been to your taste. With the festive period coming up, now might be a great time to add some little festive touches here and there. Twinkly lights, anyone?
I hope this little list provides you with some inspiration to make your home improvements.