Decor styles come and go. One minute, everyone's ranting about red, the next they're over to orange. It's enough to make anyone's head hurt. By the time you've finished one decor job, the interior world has moved on.

The same can be said for anything in modern society. We live in a fast culture. By the time you've saved enough for the latest iPhone, they've released another. But, we can't all afford to decorate our homes every five minutes. This isn't exactly a case of popping into the shop. Major decor re-hauls take time and effort. And, time is something few of us can afford to waste.
Which is why it's worth considering a style with lasting power next time you fancy a change. Admittedly, it can sometimes be difficult to judge what will and won't stick around.  But, by taking your time over your decisions, you can judge whether a trend is likely to last. If it starts to peter in a few months, it's worth steering clear.

If you want to act faster than that, look at the decor styles which have already been around for a long time. Neutral colors, for example, are always a safe bet. Equally, monochrome has been around for decades. While it first came into fashion during the 60s, you still can't go wrong with black and white in the home. Which is why we're going to look at how to make a monochrome design work in your space.
Balance your yin and yang
A good place to start would be to consider the Chinese symbol for yin and yang. The sign, signifying balance and harmony, has an equal ratio of black and white. And, you should apply this within your home. If you get this balance wrong, your decor could be too far on the stark, or dingy side. Instead, focus on using equal parts light and dark within each space. If you paint the walls in your living room white, offset this with black furniture choices. If you're going for black tiling in the kitchen, think about white cabinets. Not only do these shades compliment each other, but they also create a much-needed balance. Make sure you get it right before going ahead with anything.
Test run in key rooms
For feng shui purposes, it's good to have an ongoing color scheme throughout your home. It just makes the space come together in the right way. But, when starting out with monochrome, it's worth sticking to your key rooms first. This is a bold decor move, remember. After your first attempts, you might decide that a monochrome bedroom isn't for you. And, that's fine! But, you don't want to make this choice after you've already done the work.

To make sure that doesn't happen, it's worth focusing on rooms such as your living room. It's much easier to make the design work in this space, and you can play around with your ideas here. First, think about your walls, and which color you'd like as your base. Then, turn your attention to your furniture options, like the many choices for living rooms offered by Discount Living Rooms. Remember that you want these pieces to complement your wall color. Keep referring back to your paint choices as you decide on your key pieces.
And, take time after you've finished the work. Sometimes, a style can take a while to fit our homes. You may find that the more time you spend in your living room, the more you come round to the monochrome way of thinking. Or, things could go the other way, and you may realize that you don't get along with the trend. At least you'll only have to change one room this way!
Find new ways to add depth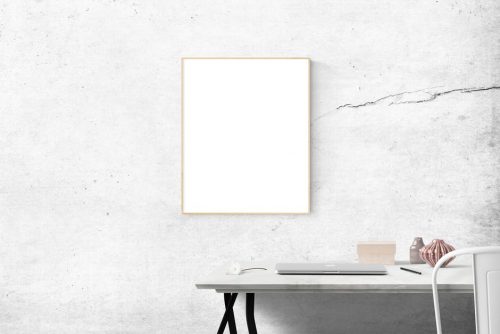 There's no escaping that black and white choices can sometimes seem harsh and cold. They certainly don't evoke cozy feelings. And, if you're going full blown monochrome, you won't have the choice of adding splashes of color. But, you can add depth by incorporating textures. Adding a rug, for example, will incorporate a sense of warmth, even if it is black and white. You could always play around with black faux fur and fluffy cushions. The more texture you manage to include, the more comfortable the space will feel. Think, too, about using as many different materials as possible. You could get a plastic chair to contrast with your fabric sofa. Have a play, and see how your room grows.