One of the most defining pieces of furniture in your home is your sofa. There are many factors to consider when buying a couch including the comfort, the cost, how easy it is to clean and how easy it is to get into your living room. Whilst all these practicalities are important, that shouldn't stop you buying a sofa that's also stylish. Here are just a few of the most iconic couch designs that maintained popularity to this day and are sure to add some character to your living room.  
The Chesterfield
This is the most classic design of sofa dating back to the 1700s. It's known for having a solid back and arms of the same height and a deep, buttoned seat. Chesterfields are most often made of leather, although these designs can be found in other fabrics. They're ideal for older homes or for those simply wanting to inject some sophistication into their living room. Antique chesterfields are very expensive. Modern examples as sold by retailers such as The Chesterfield Company, whilst still pricey compared to other sofas, are much more affordable.
The mid-century modern
In the sixties, a new sleek design of brightly colored sofas came in. This curvy furniture is commonly known as mid-century modern décor. Many companies such as Joybird specialize in these kinds of couch designs. They're great sofas for those wanting to add a fun touch of color to their living room, whilst also carrying some retro appeal.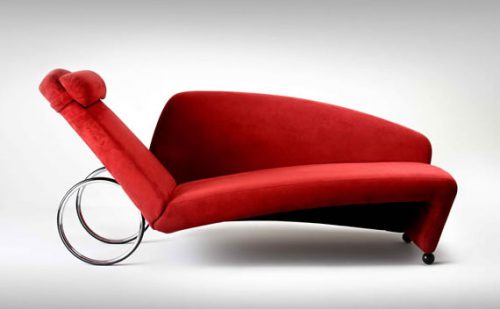 The chaise-longue
A chaise-longue is a unique kind of sofa in which the back slopes down from one end. They were traditionally used for reclining on, allowing you to stretch out your legs without another armrest being in the way. The lack of back support at one end does make this sofa not so ideal for seating people either end. It can often be a good statement piece, ideal for a conservatory or spare recreational room. Antique chaise-longues are expensive, whilst modern designs can be bought more cheaply.
The camelback
These sofa designs have a hump in the middle of the backrest (hence the name 'camelback'). These are also great couches for bringing a classic feel to a room. They can be complemented by hanging a picture or mirror above them on the wall.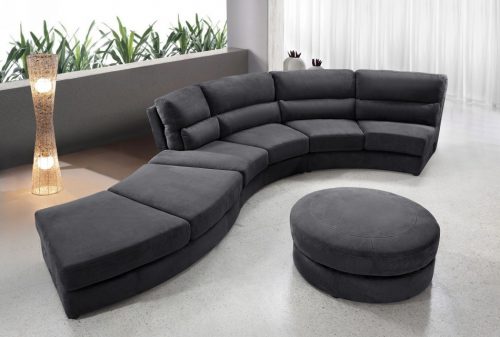 The sectional sofa
Sectional sofas are ideal for seating big families together on one sofa. They're long sofas that fit snugly into the corner of a living room. Sectional sofas generally require a fair amount of space as they are that much bigger. Some companies such as Living It Up may offer bespoke sectional sofas designed to the dimensions of your room. One side may have a chaise-longue effect allowing people to stretch out their legs. Some may even have wedge consoles for putting drinks or storing remotes offering a home theatre/glove box feel.