Happy New Year! Ok, I'm over a week late, but…. there are some big changes going on behind the scenes. I am not quite ready to roll them out but hope to really soon. Of course, there will still be a few tweaks on the way, but the majority of the big changes will show up all at once. Why the change? Because a new year is a fresh start and 2018 is my year to set some big goals and aim high! So, here's to a new year and a new you (ok, new me, but feel free to join me in aiming BIG)!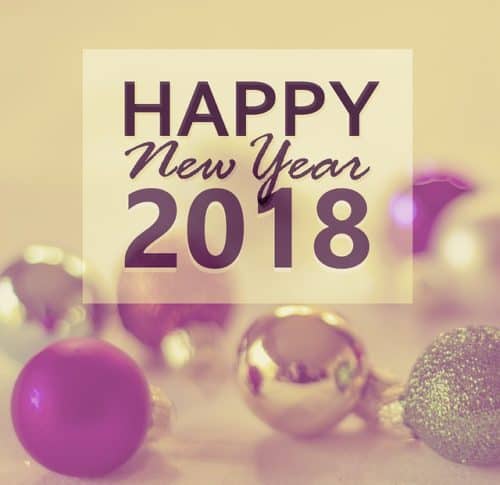 What to Expect?
Notice after the 12 Days of Christmas Blog Hop I didn't post anything? Well, aside from making the changes to the blog, I've been busy writing, learning, and collaborating with other bloggers.
My family probably thought I was just being lazy. Sitting by the fire with my laptop in my recliner. But I was really working hard planning my 2018 editorial calendar.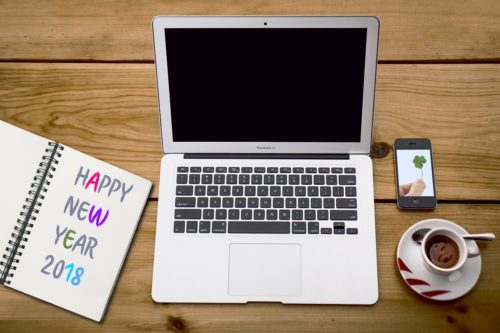 The learning… it's all about getting back on track with my blog goals. Several months ago, I started Elite Blog Academy. I've been slowly moving through it and I'm finally ready to move onto the next lessons.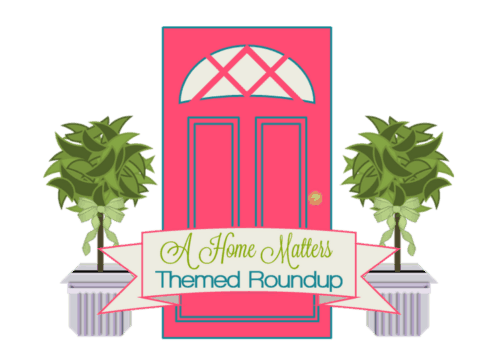 Big changes will be made to our Home Matters Link Party starting this Friday. I'm really excited about this. It gives me the chance to select my favorites and feature other bloggers. I hope you'll join us and check it out.
Getting Organized
I'm not really a New Years resolutions person. But, I do like to use the fresh start of a new year to refocus myself and hope to make some positive changes.
Ultimately, I need to be more organized. I need to better organize my thoughts for this blog. The house needs to be more organized for my family. Regular meal planning needs to happen so dinner time is more organized. Get the point?
So, I've put together some resources that have been helpful to me in the past. I'm breaking them back out and I thought I'd share them with you in case you find them helpful
MyFreezEasy is by far my favorite source for stocking my freezer. The meal options are always expanding and I always keep the app on my phone so if I run into the grocery store, I can easily make smart dinner decisions. When I use this app, my freezer is always ready for dinner.
I'm not just organizing the meals, but my time as well. I've invested in a new planner, one I'm committing to using faithfully. Once upon a time, I lived by my planner. Then I attempted to go digital and everything fell apart. I need paper, it's just a fact.
For way too long, I attempted to create my own version. Unfortunately, I was constantly stuck in the design and always changing it which meant I never actually used my planner!
There are lots of options out there now that meet my needs, and I'm sure there are ones that will meet your needs as well.
Here are a few I really like:
The Happy Planner: Lots of options to customize to your needs.
Conquer Your Clutter Super Bundle: So many of my favorite printables are included in this bundle. Everything in this comes in handy time after time.
The Conquer Your Clutter bundle has so much more than just planner printables… meal planning, e-books, time management… there's a lot in this bundle!
This Time Next Year
By this time next year, I hope to be fully dependent on my planner again, it'll mean I've gotten a good chunk of my life organized!
And, if I know where I need to be, when, I also need to be using my time wisely.
A few months ago I started the Make Over Your Mornings course. It's been incredibly helpful. Now that the holiday season is over, I'm going to revisit it as I know I can continue to improve the flow of my mornings.
Make Over Your Mornings is by Crystal Paine, otherwise known as Money Saving Mom. Starting today Crystal is offering her new course 4 Weeks to a More Productive Life and I'm so excited about this! Crystal's courses are affordable and fun. She breaks things down into simple steps and so often helps me to think differently about how I do things.
What to Expect on the Blog
This time last year I was still dreaming of my new kitchen… But, I have my dream kitchen now! Despite my lack of meal planning lately, I have worked on a few new recipes. I'll be sharing them in the near future.
We have some small projects planned around the house. Updating more lighting and re-organizing a few more closets to name a few. And, there is a good chance we will remodel at least one bathroom in the house. I'm also going to be sharing some of the bathroom renovations Dave and I do for clients!
I've made great progress in the craft room and hope to make even more. Getting this undertaking finished will help me to share more crafts. I really need to get back into sewing regularly.
More Free Printables
As I said earlier, I've moved on in my Elite Blog Academy course. It isn't currently something that is available to join. If you're interested in learning more about blogging, Your Blogging Mentor is another course I suggest. Since I'm moving forward in EBA, I hope to have more Blog Along With Me posts.
In the next few weeks, I'll be working on setting up a regular newsletter for those of you who have subscribed. More free printables will be available to my subscribers, just one of the benefits. So watch for more news on that. If you aren't already a subscriber, it's time to join the Domestic Deadline community!