I don't like winter. Winter is not my season and if I could live in another place where we didn't have to deal with cold and snow, I probably would. But, over the past two years, I have found one thing I love about winter… having a fire burning in the fireplace. Since I didn't grow up using a fireplace in the house, this has been new and exciting to me for the past two years. Recently, O-Man made a bunch of homemade fire starters for IronFish and we've enjoyed using them every time we start a fire. This was also a great way to use up empty toilet paper tubes I've been stashing in my craft room. Because, as most crafters know, you might need them for something!
Wait, you don't have a stash of empty toilet paper tubes in your craft supplies? Go do a quick search on Pinterest for "toilet paper roll crafts." I'll wait…
Now you understand why they never get thrown out?
Ok, obviously I haven't gotten to any of those crafts yet. And since there is a never-ending supply of tubes, this was a great way to use a lot of that stash up.
DIY Fire Starters
There's something about sitting by the warm fire, the smell of the wood burning, the warmth. I could hunker down in the living room for weeks at a time. Ok… I've totally hunkered down for days at a time! Not only do I love how much lighter and brighter the living room became once I whitewashed the brick wall, but the use of the fire. It makes the living room one of my favorite places to be in the winter.
This was a simple project. I showed O-Man what to do and he took off with it. He was so proud to give his dad a huge box full of homemade fire starters as a Christmas present.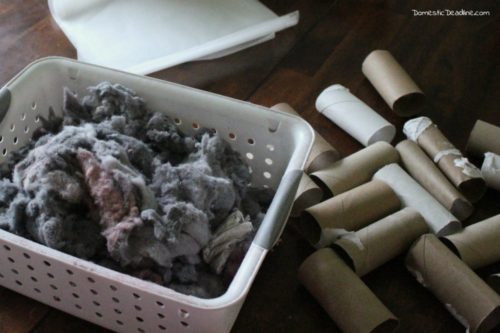 Three household items are all you need for this project:
Empty toilet paper tubes
Dryer lint
Wax paper
Sorry for the dark pictures, it was a dismal day outside when we did this project. Great for keeping him busy, not great for taking pictures!
How to Make
O shoved a handful of lint into each tube. He decided on this amount because previously when we started a fire, IronFish would send him to the basement to grab a handful of dryer lint. One almost 10-year-old-boy handful is all he needed!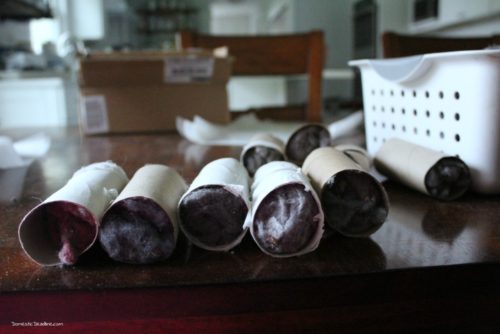 Next, he wrapped each tube in a piece of wax paper. This was the only thing he needed me to do once he got started. Apparently, tearing off sheets of wax paper was hard for him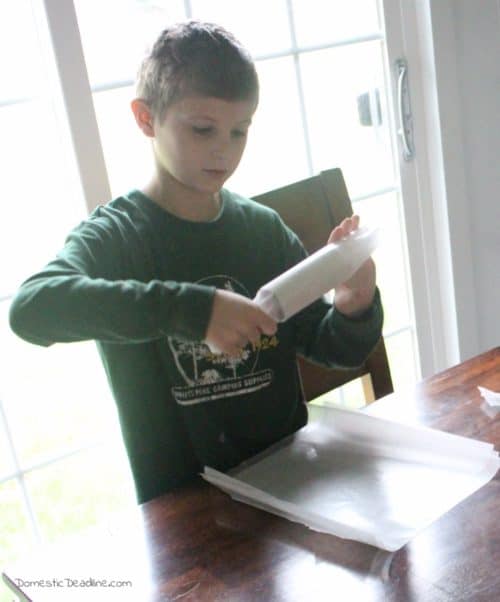 He twisted the ends and moved on to the next one.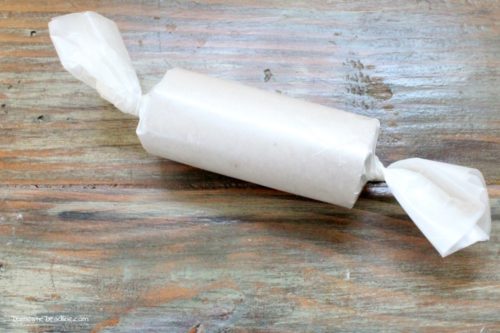 Using the Fire Starters
Place the fire starter under the logs in the fireplace. DO NOT light it first and try to get it into the fireplace, it burns quick!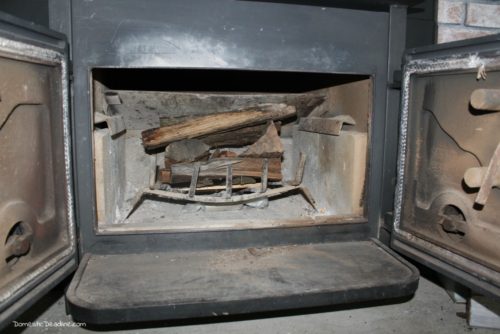 Light the fire, carefully, please!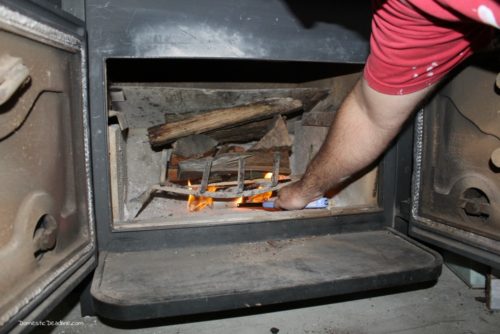 The DIY fire starter will catch fire quickly and ignite the logs.
Sit back and enjoy the fire!
Craft Room Destash
Every month a group of bloggers are challenged by
C'mon Get Crafty
to create a new craft or project from their own stash of goodies! Check out some awesome creations you might be able to make from your own stash! #CraftRoomDestashChallenge
[clickToTweet tweet="What crafty creations could you make today from YOUR craft stash?! #CraftRoomDestashChallenge" quote="What crafty creations could you make today from YOUR craft stash?! #CraftRoomDestashChallenge"]
Loading InLinkz ...
Pin and Share
As always, feel free to pin and share!