A little bit about me…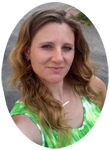 Contact me: (no spaces) domestic deadline at gmail dot com, just don't send me spam, it's not nice!
Hi!  My name is Emily. I've been married to my wonderful husband for 15+ years and was a stay at home mom to three amazing kids for 10 of those years. I'd like to say I have an orderly home, but, the truth is I never mastered that skill. I'm too easily distracted by kids, crafts, volunteering, kids, crafts, napping, church, TV, and kids (and kid crafts)! I have a great part-time job that enables me to work around the kids' schedules, but keeping things on track isn't always as smooth as I would like.  I'm also a SkinCare Consultant with Rodan+Fields. This has been an amazing opportunity for me to work in nooks and crannies of my day, around the kids, and earn a nice extra income.  The countdown is on to a full-time job and this place has to be in better shape before then!
Unless of course, I win the lotto…. or an inheritance from a long lost relative…. or maybe, unlock the secret to how other bloggers are cashing in… I guess only time will tell.
My Family:
IronFish – my wonderful husband. When he's not working, playing with the kids, improving our house   (that's my job now) or coaching lacrosse, he's training for half IronMan triathlons (swimming 1.2 mi, biking 56 mi, running 13.1mi….. yes mi stands for miles, that's 70.3 if you don't want to do the math…. it's a lot!). Every now and then he does a full IronMan… 140.6… we'll just leave it at that…
JuneBug – my oldest daughter.  She's sweet, stylish, studious, sarcastic and skinny as a stick!  In first grade, she could still wear 18mo size shorts and I found myself always adjusting her clothes.  When she started sketching outfits, I started sewing them!  She's a true teenager and plays guitar and lacrosse and has an amazing voice. This year she started high school and looks more like my mirror image every day.
Tasha – my younger daughter.  She's loving, giggly, silly and almost always has a smile.  Mint, coral, and gold are her go-to colors as she's been coming into her own style in middle school.  My only child who wakes up bubbly and ready to go (I'm jealous), she's artistic, friendly, studious and loves lacrosse.  The term "Happy Go Lucky" was invented for this child. Recently we discovered she has some allergies and after removing them and gluten from her diet, she's learning to cook and bake.
O-man – my baby boy.  He's a goofy ball of energy and curious about everything.  When he's not playing with his monkey, Lego's or dancing, he's probably unscrewing things with a coin (yup, it's been done).  O gives his teachers and us a run for our money! He loves Minecraft and magic, play basketball and lacrosse and whatever else we can send him to that involves burning energy, we can't keep up with him! Taekwondo is his newest passion, but he will forever be "the king of the loophole" when it comes to figuring out how to get out of something!
My Extended Family:
Sister Baby or G – my middle sister, this was the name I called her when she was a baby and I was not quite 3.  I wish we lived closer but we still talk almost every day. We are a great team with Rodan+Fields and she often has a "sister-do" list for me around her house when I visit.
Tatertot – Sister Baby's son, my sweet nephew who suffers from a genetic blood disorder.   This kid is smart as a whip; don't challenge him on dinosaurs, you will loose.  To learn more about him go to www.LongRace4Tate.com
Soybean – Sister Baby's daughter, is the sweetest little girl you can imagine but has made her personality known from the beginning.  Playful and smart, she doesn't want to miss anything going on around her.
????? – He's not brand new, I just don't have an appropriate a real nickname for my brother in law….  (hehe, I do love him, I've known him since college, you'd think I'd have one for him by now!)  My kids called him Uncle Dad when they were really little….. Guess he's just Thad.
Baby Sister or M – my youngest sister, the true baby of the family.  She recently graduated with a degree in Architectural Interior Design and moved to Colorado.  I'm so proud of her for taking a risk, moving to a city she wasn't familiar with and starting her career.  It's so much fun to be able to work on projects with her, even when they are from afar.
Spares – these are the kids I get to send home at night (usually!) but will gladly have around.  They get to call me Aunt Emily or Aunt Emmy but I also answer when they say mom, even when their mom is there, I'm just used to their voices!  Unfortunately, my spares have moved away so I don't get to see them as much.  I never knew I could love or miss kids that weren't related to me so much.
Randoms – I'm not likely to turn a child away when they come to play.  As long as everyone is getting along, the more the merrier!  I'm actually losing track of the number of kids who's school file has me listed as an emergency contact.  Part of being a stay at home mom means I'm here for my friends and their children.  Even though I'm working, I'm always close by for my kids or randoms.
My Team:
As of fall of 2016, I'm working on revamping the blog.  I'd really like this to be a place to express my creativity as well as help others.  With that, I'd love to be able to help some of my friends. Whether that be in them sharing their projects, helping them launch their own blog, or supporting them as they build their business or brand.  We all get by with a little help from our friends!
MyGayleFriday is one of my close friends and a real co-conspirator for Domestic Deadline.  It's through her web design knowledge and skill that it looks as great as it does.  You can contact her at info at mygaylefriday dot com (don't spam her either, lol).  This pretty much also answers The How!