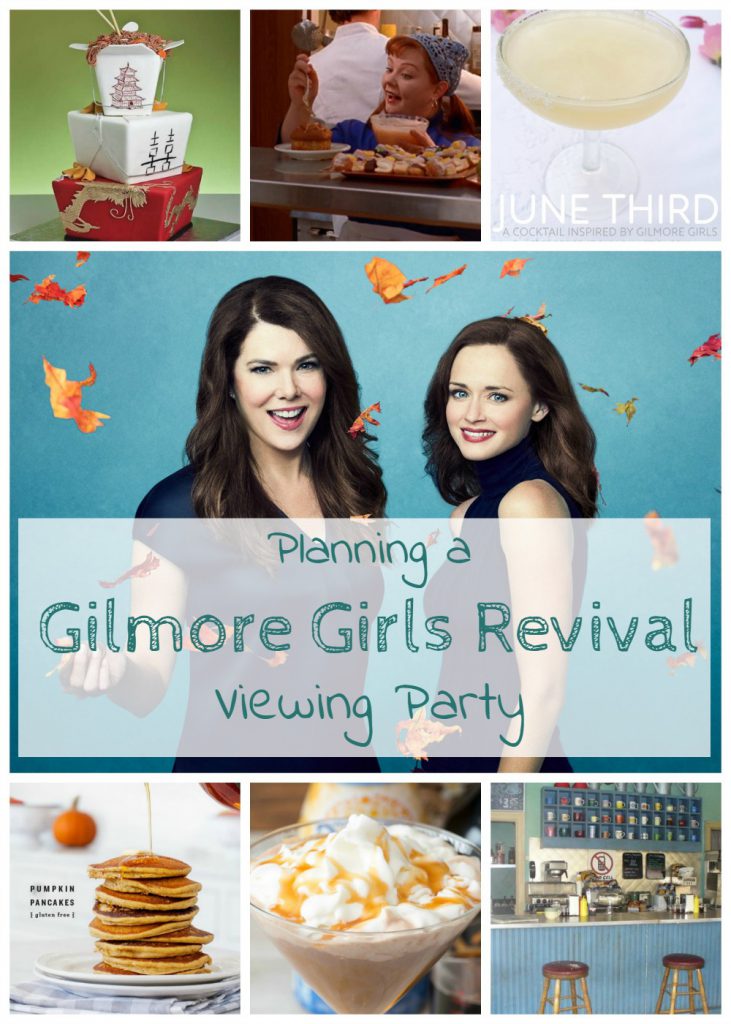 The guests are invited. The menu is set. Our finest coffee mugs have been polished. There are just 3 weeks to go
Yes folks, I'm talking about the ever important Gilmore Girls Revival episodes!
Turkey and mashed potatoes will be had the previous day and there is a chance everything will be deep fried ala Jackson style as a bit of a pre-party. But on Friday we will commence around the TV to watch a year in the life of Gilmore Girls. I couldn't be more excited!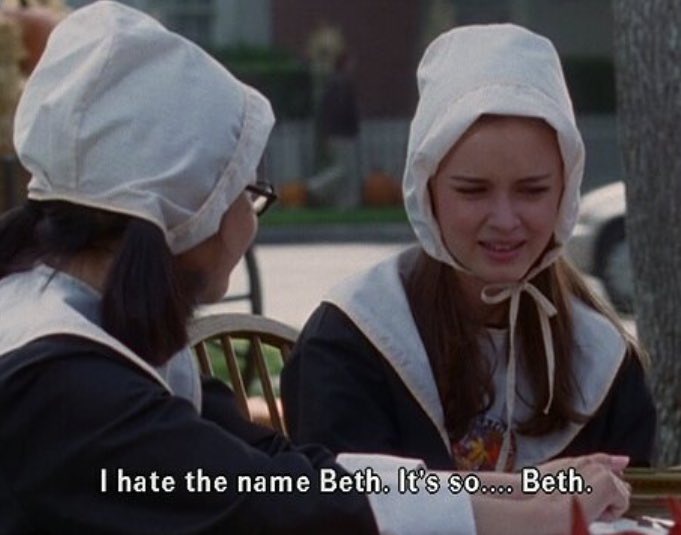 Admittedly, I wasn't as into them as my sisters and mom when they were new. I had a lot going on, babies and all…. but I rewatched the first few seasons that I was familiar with and then binge watched the last 3 and all I can say is I'm a total junkie for them now!
I'm sure it helps that I have my own teenage mini-me now. And my mom was more Lorelai than Emily.
So we plan on celebrating the new episodes Lorelai and Rory style. All. Day. Long
A Gilmore Morning
Nothing says coffee like 6:00 in the morning!
Quite a few coffee zombies will be walking into our kitchen demanding coffee (hopefully not at 6 am). My mismatched coffee cups can now officially be intentional. Since my mom doesn't drink coffee, she can pretend to be Luke and serve it to my sisters, my cousin (Sorry Beth, for that image above…) and I!
Speaking of Luke's, we all remember the episode where he makes pumpkin pancakes with cinnamon butter. While I plan on having muffins and donuts; Tasha is our resident pancake expert. I'm hopeful she will practice making these gluten free pumpkin pancakes several times before the big day.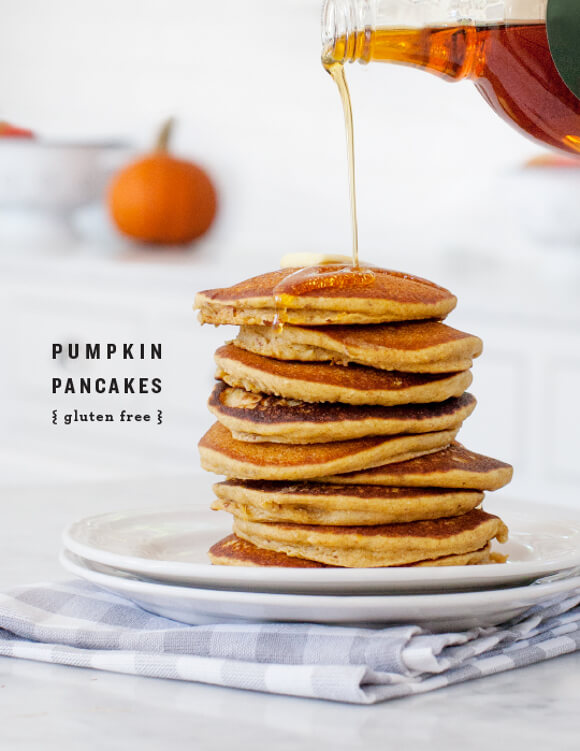 Since I love pumpkin, and several of us need to be gluten free, Tasha and I are going to make some of the pumpkin muffins and donuts from our 15 Gluten Free Pumpkin Recipes. There is no such thing as pumpkin overload!
More coffee
Oh, and we can't forget the cinnamon butter!  I'm liking the sound of this Cinnamon Vanilla Honey Butter, which, now that I'm thinking about it, would be a nice addition to Thanksgiving dinner.
"Decaf?"
"Never!"
An Afternoon with the Gilmore Girls
I'm not a fan of Black Friday madness.  However, I might make an exception, we will have a few children here who probably won't be as thrilled as us die hard fans to sit around and watch episode after episode. All. Day. Long.
There are some quaint little historic towns not too far from me.  A bit reminiscent of Stars Hollow in the historic aspect if not the kookiness!
And in true Gilmore fashion, we can walk around with our hats and mittens sipping on a disposable coffee cup. Maybe we'll buy a blue sweater, that we can then return, only to buy it again, to return it to wonder if we should have kept it…..
OR
What is more likely to happen is we will take my brother-in-law to the airport. Then go to Ikea because we will be near by and we always like to go there. The little kids can play in the ball room for a bit (I'm hoping O-Man isn't ever so slightly too tall for it! Seriously, I want the kid to be tall, but he can be short for just that day).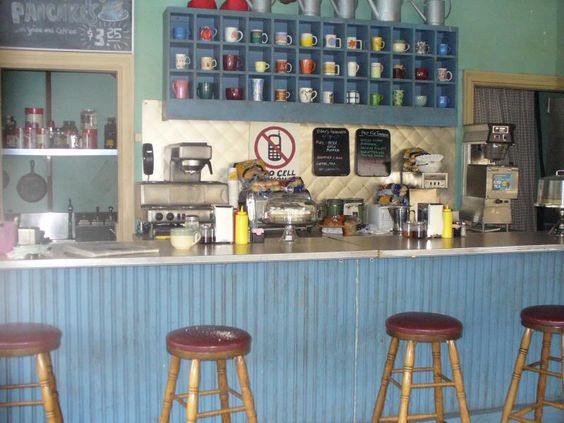 Then we can go to the Luke's Diner pop up that is happening not too far away!  I do actually expect it to be crowded, so just seeing it will make me happy.  And if so, there's a Five Guys close by, we can always go for a good burger and fries since we know that to be a Gilmore Girl staple!
And coffee.
Or tacos.
With coffee.
Or Chinese.
"I stop drinking the coffee, I stop doing the standing and the walking and the words-putting-into-sentences doing."
Friday Night Dinner
It wouldn't be a Friday night dinner without cocktails!
Gilmore's don't turn down drinks.  Wine, martinis, beer (for Luke, of course), almost anything goes. I do think we will need to have a pitcher of Miss Patty's Founder's Day Punch, however.
Nothing says Lorelai like coffee and martini. Crazy for Crust's Salted Caramel Mocha Martini is right up my alley.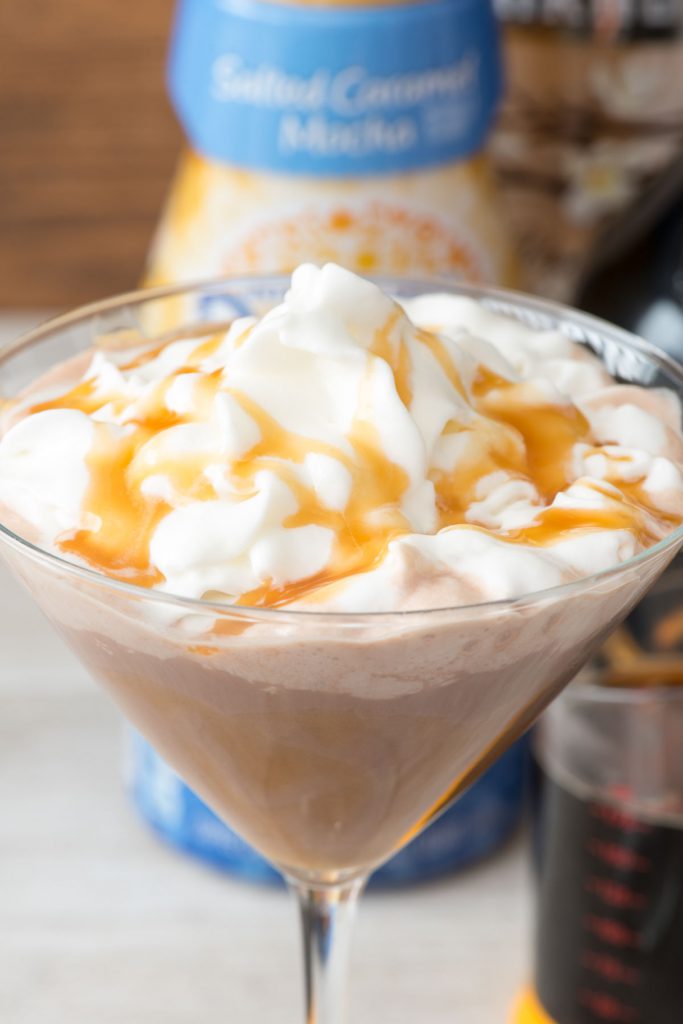 Who could forget the Rory; the electric pink drink Emily had created for her birthday? Wait, that is the one drink I do recall Lorelai and Rory actually turning down (after they had tasted it). So maybe we'll pass on that one too.
June 3rd, a cocktail created by Sara Galactica and inspired by the Gilmore Girls, is another option.
While the rest of the United States is having left over turkey, we will be having Johnny Machete in honor of the late Richard Gilmore. Sans the mushrooms since I'd like to actually see the episodes and not die of anaphylaxis!
Essentially, it's a homemade Hamburger Helper type casserole that Emily turned her nose up at. During my last freezer meal cooking day I took care of the ground beef with peppers and onions and made cream of chicken soup, so this will come together really quickly.
Fancier options can be found in this great cookbook by Kristi Carlson, Eat Like a Gilmore:

And Finally, the Viewing!
Popcorn, Red Vines, rocky road cookies, pie, ice cream, pop tarts (the whole box, on a plate, with an apple in the middle!), pizza and cake!
If this cake doesn't say movie night with the Gilmores, I don't know what does!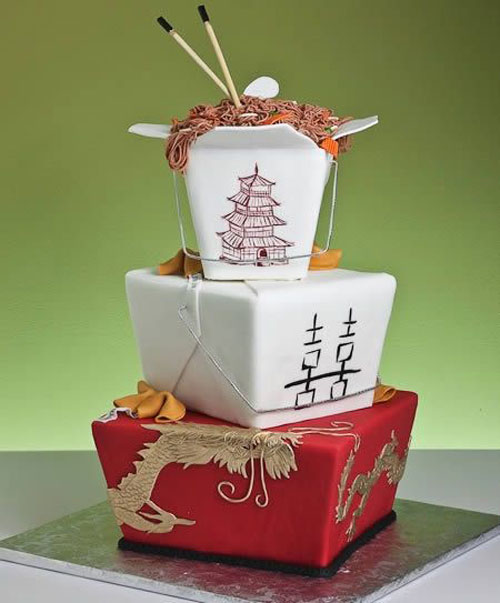 "If eating cake is wrong, I don't want to be right!"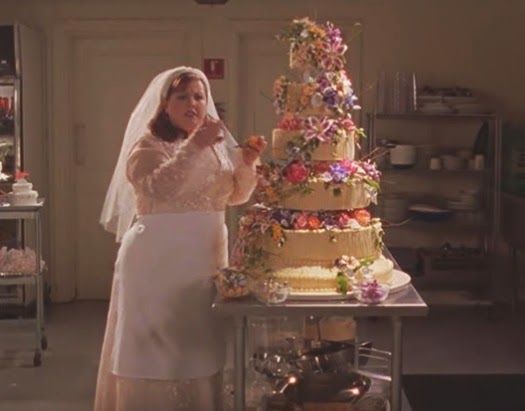 Due to the gluten free requirements, I'll be channeling my inner Sookie a bit more than my inner Lorelai when it comes to serving food.
Either way, I'm excited!  I can't wait to share this day with my sisters, mom, cousin and daughters.  I've put together a little list of videos, books, decor and more, all Gilmore Girl related.  It all started when I sent my youngest sister a Gilmore Girls t-shirt last year!
Are you an Honorary Gilmore Girl?