Welcome to another edition of the #MovieMonday challenge! Each month a group of bloggers teams up and we all share a post based on the movie selected. This month's movie is Star Wars IV: A New Hope. My friend asked me to make R2D2 hats for her boys, so this challenge was the perfect time to finish that request. Nothing says Star Wars like an R2D2 hat!
This post may contain affiliate links. Which means, if you click the link and buy something, I may receive a percentage of sales at no additional cost to you. Thank you for supporting Domestic Deadline.


Back Story
We all know the Star Wars movies were not made in the chronological order of the story. I'll try not to jump around and keep my story in order for you.
Several years ago, I began making character hats. It all started because my nephew, Tater Tot, had chronic ear infections. He got them about twice a month from infancy. Around a year and a half of age, he was diagnosed with Neutropenia. My sister could have wallowed in the diagnosis and the lifelong challenges this would pose on Tate.
Instead, she sought support, knowledge, and research. She found there was very little research being done for the children of this disease because there was little to no funding. Within a few months, she began the Long Race 4 Tate in conjunction with the Ella Jewel Foundation.
But, what does that have to do with hats? 
I made Tate a hat with ear flaps to help keep his ears protected from the cold Ohio winters. A few people saw the hats and asked how much I charged. It wasn't too long until I was taking yarn with me everywhere and making hats of every character imaginable. For every hat I sold, I was able to make a contribution to the Long Race 4 Tate.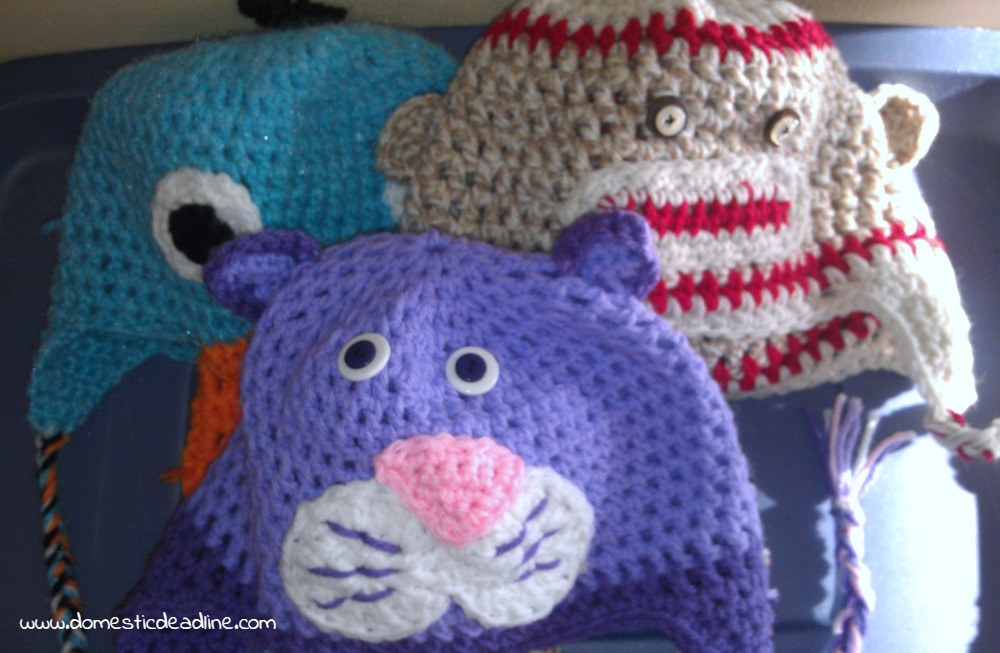 So, now you know what happened a long time ago in my galaxy…
New Hats
These days, I don't make nearly as many character hats as I used to. My girls have asked for non-character hats in more recent years.
But, occasionally, when someone asks, I'll still make a few hats. I've often been asked what pattern I use. The truth is, I have come up with a very basic hat pattern using double crochet stitches. I make the base of every hat the same way, changing colors where needed. Then I crochet the various accent pieces based on whatever the character is.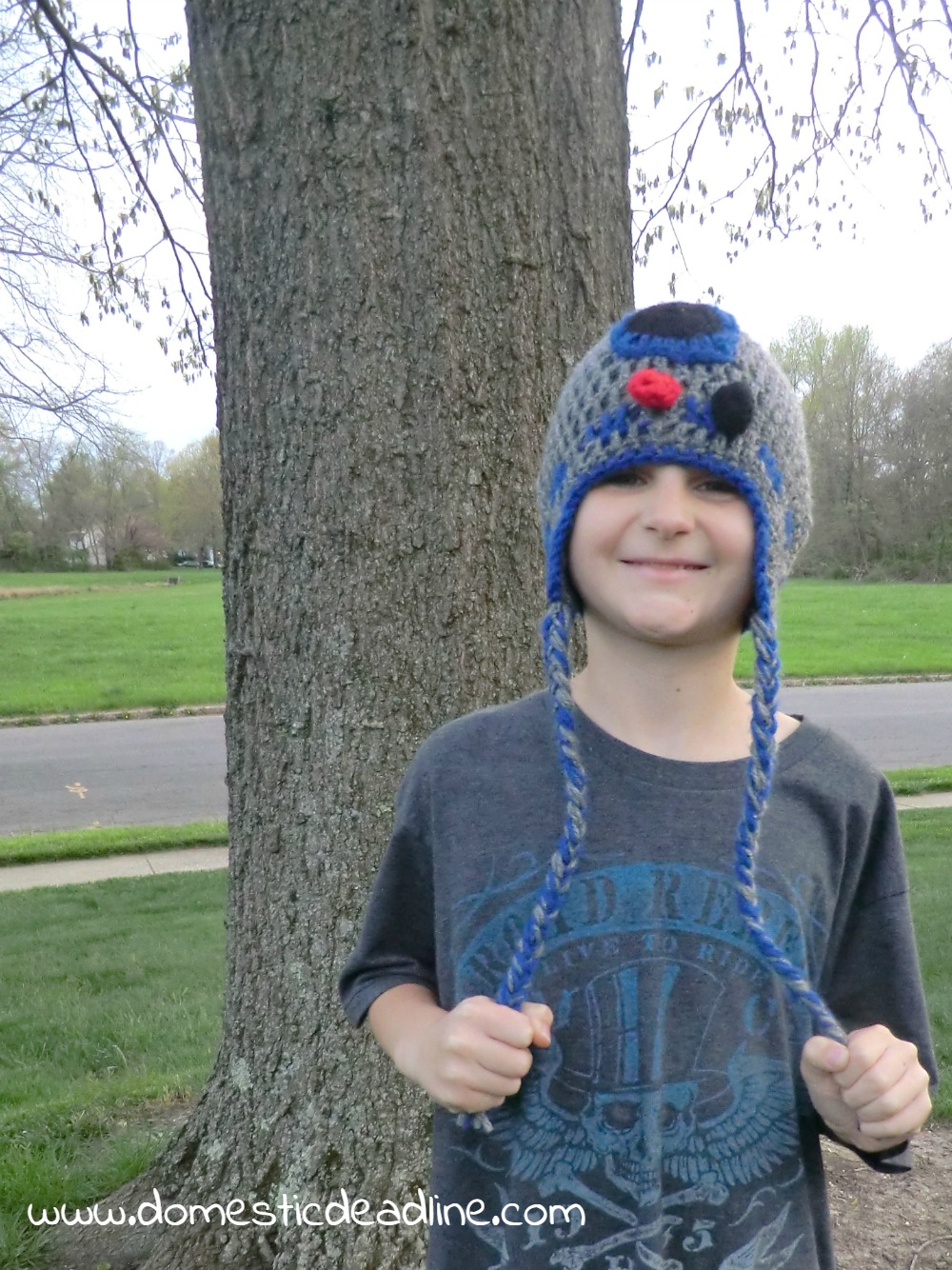 If I need to, I look at a picture for inspiration.
That's really the only way I can describe it.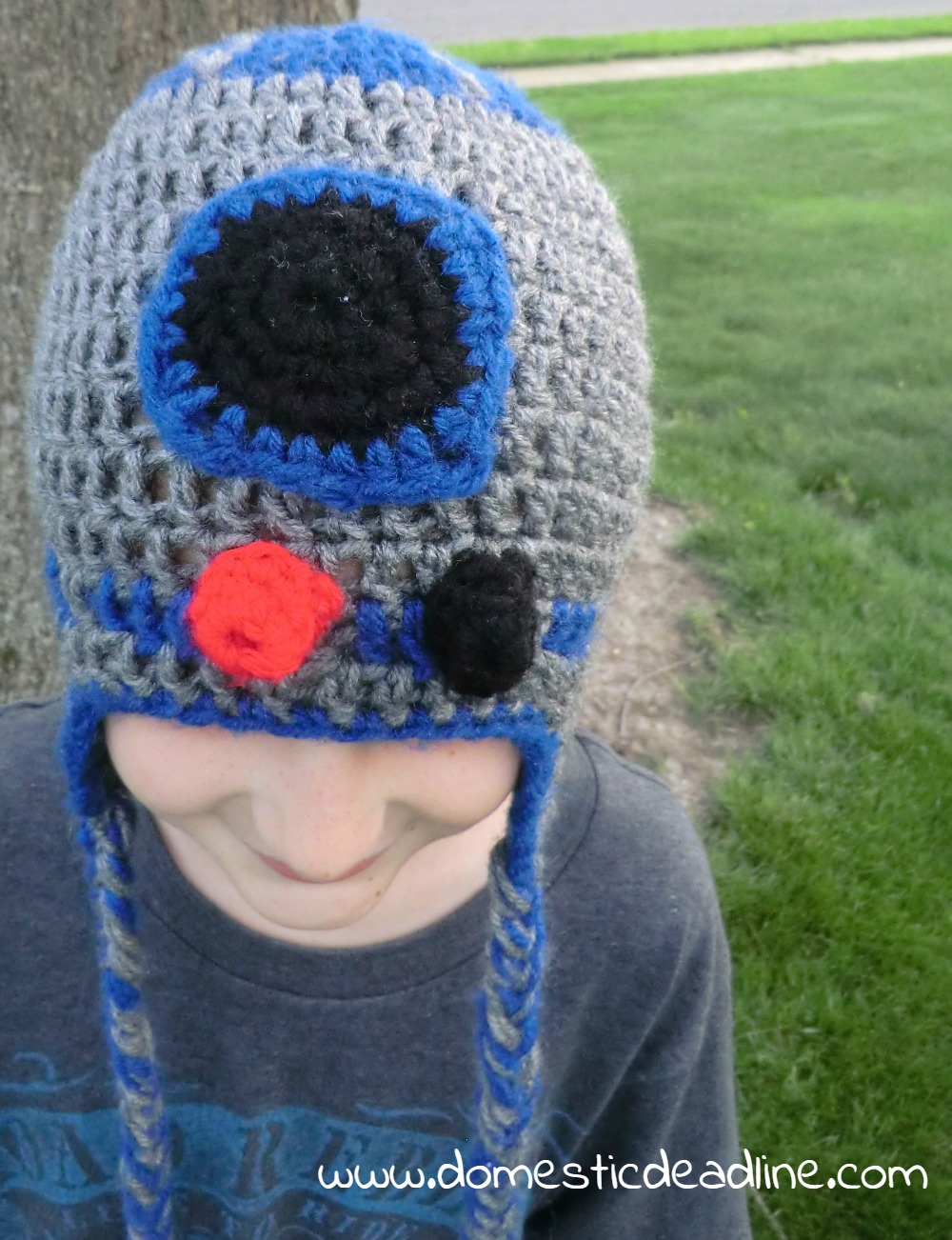 Maybe someday, I'll make up patterns to some of my hats. Until then, the only patterns I've written are the ones for my Shelly Hat and Scarf. But, I really would like to do more patterns… maybe someday soon.
But, It's Kinda Warm For A Hat…
Yes, it kinda is. But, it's probably cold on some other planet in another galaxy far, far away.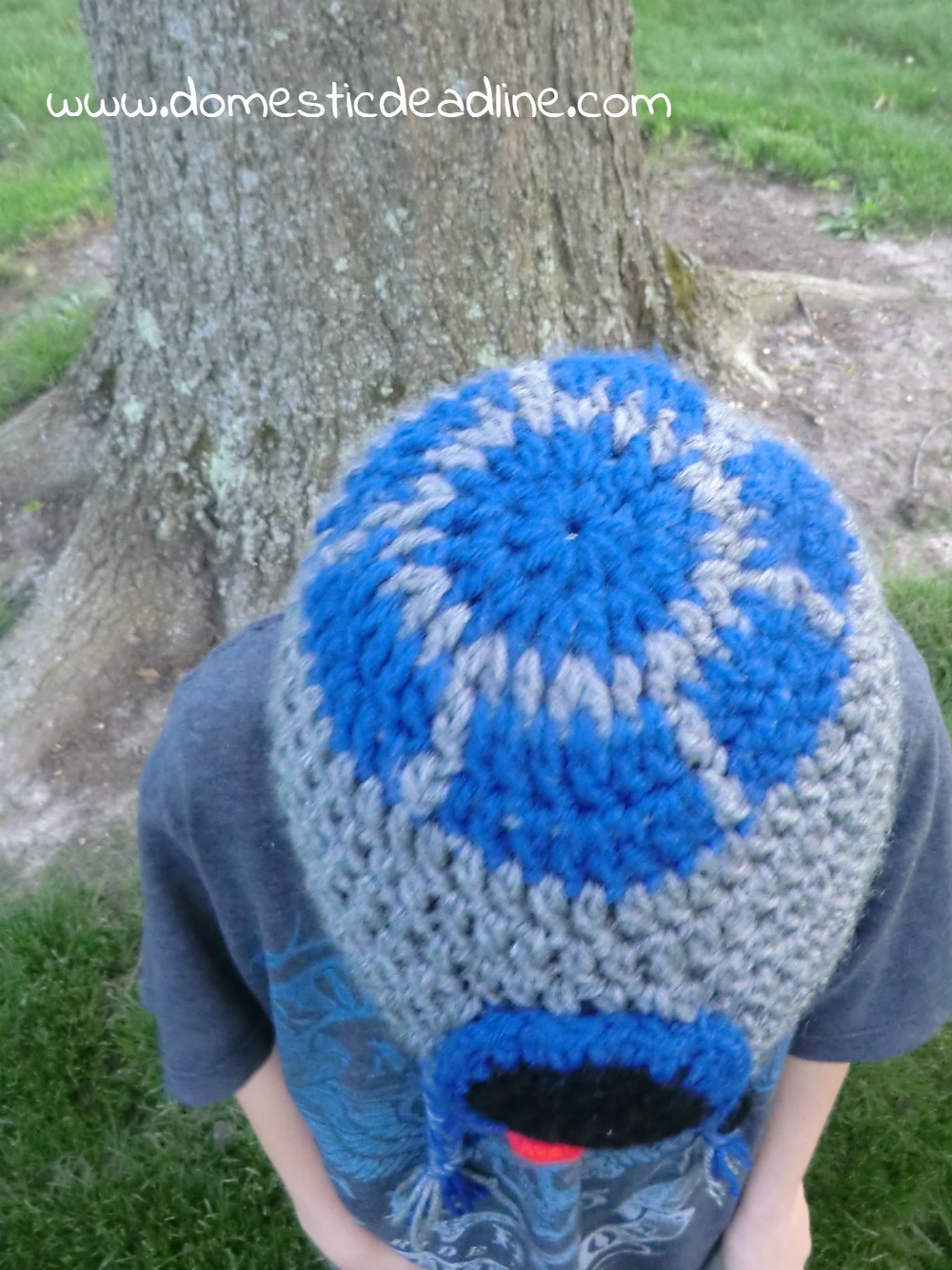 But, it's also lacrosse season. It can still be pretty chilly at early morning games or in the evening after the sun has set.
And I almost always have a bag with yarn and hooks with me!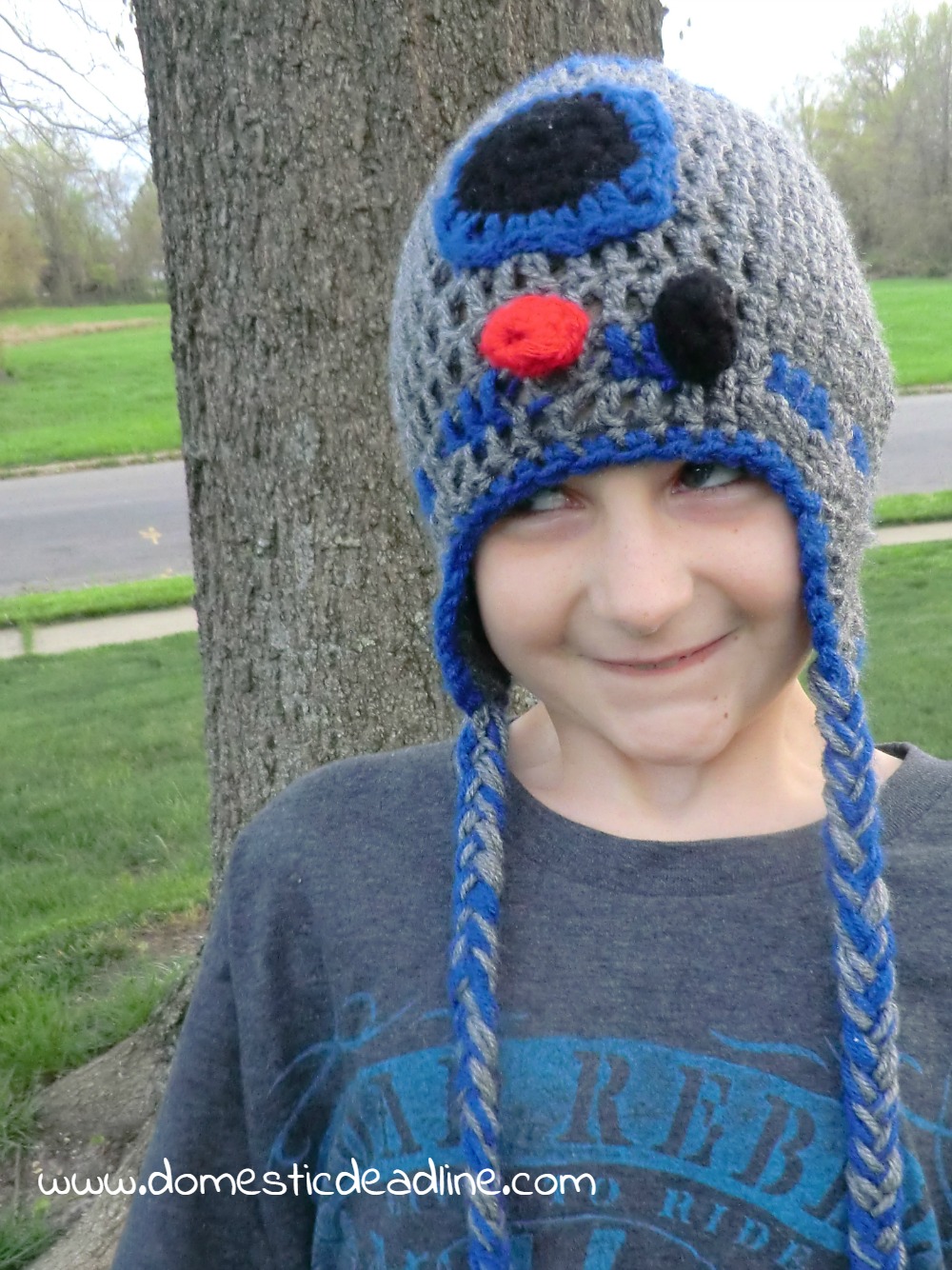 You may think it's strange that I can often be found crocheting on the sidelines of a game. Or in the waiting room of a doctor's office or kid's lesson.
But, once upon a time, O-Man was obsessed with helping me cook… AND Darth Vader!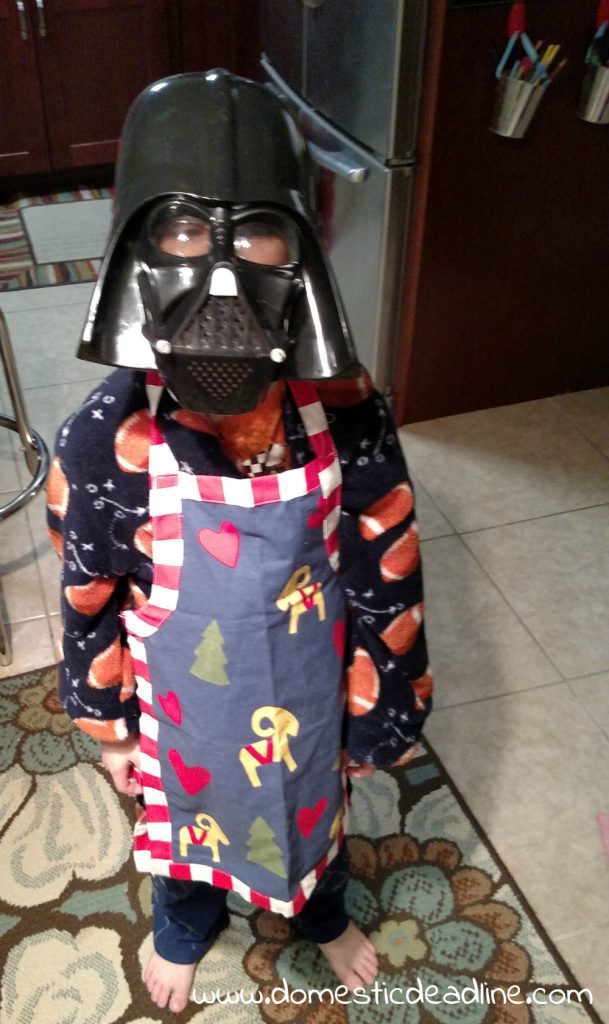 I'm sure someday he won't be too pleased that I've shared this on the internet!
Star Wars IV: A New Hope
Now it's time to check out all the other great bloggers and their projects for the #MovieMonday challenge. Has Star Wars inspired you to create something?