A few months ago I pinned a recipe linked up to one of our weekly #HomeMattersParty. I really wanted to try it but we were still working on Tasha being gluten-free. Not wanting her to miss out on something that sounded so yummy to me, I decided to take inspiration from it. The result was Gluten-Free Pina Colada Quick Bread.
The original recipe from Growing Up Gabel was 3 Ingredient Pineapple Bread. Self-rising flour made this delicious sounding recipe possible.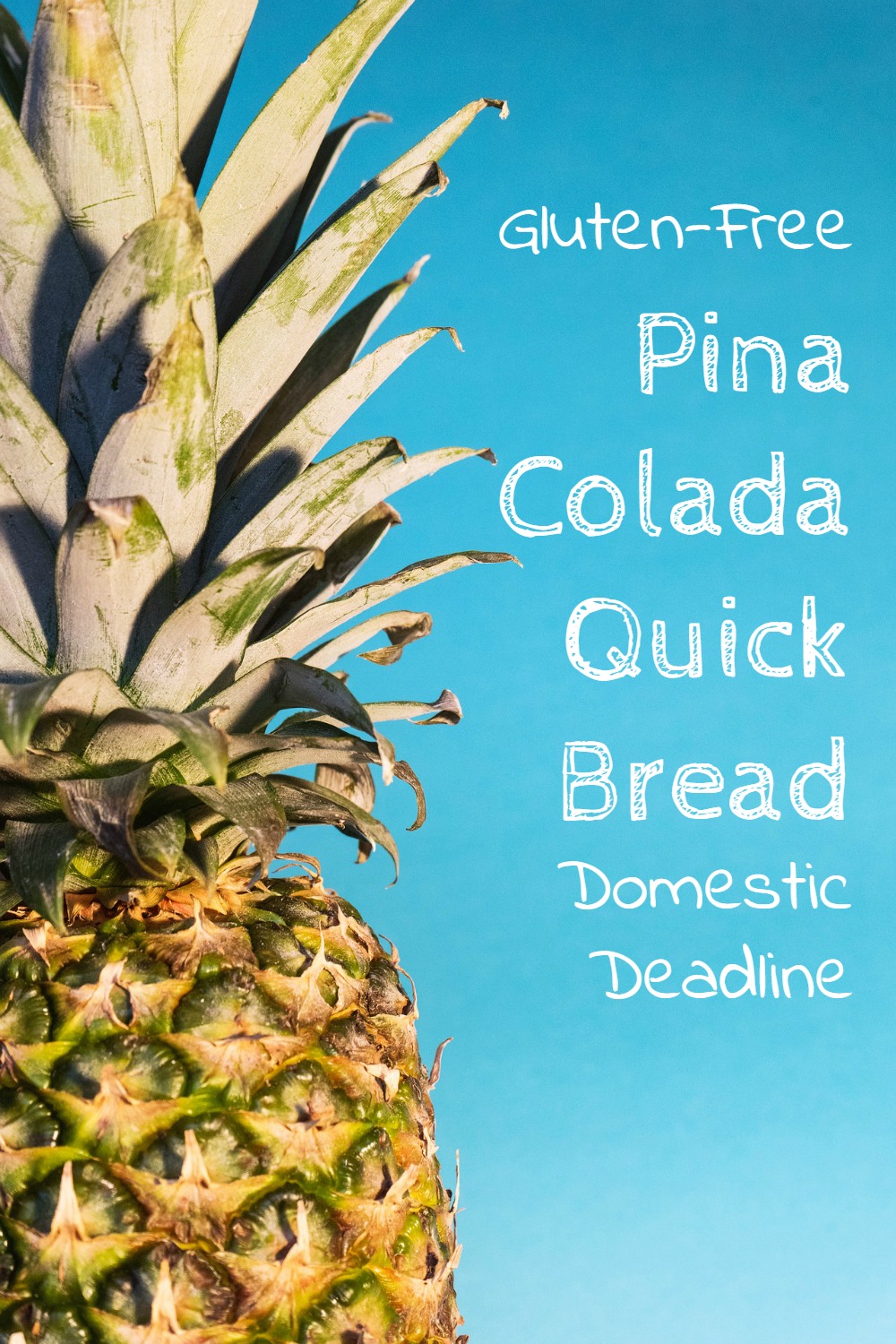 I have no idea if there is a gluten-free alternative to self-rising flour. However, there is gluten-free flour. And, there are also a few common ingredients that are added to regular flour to make it self-rising.
DIY Self-Rising Flour
Super simple. And if you bake even occasionally, you probably already have the ingredients on hand.
Mix 1 cup of all-purpose flour + 1 ½ tsp of baking powder + ½ tsp of salt. (Please note, this recipe called for 2 cups all-purpose flour, so everything would be doubled).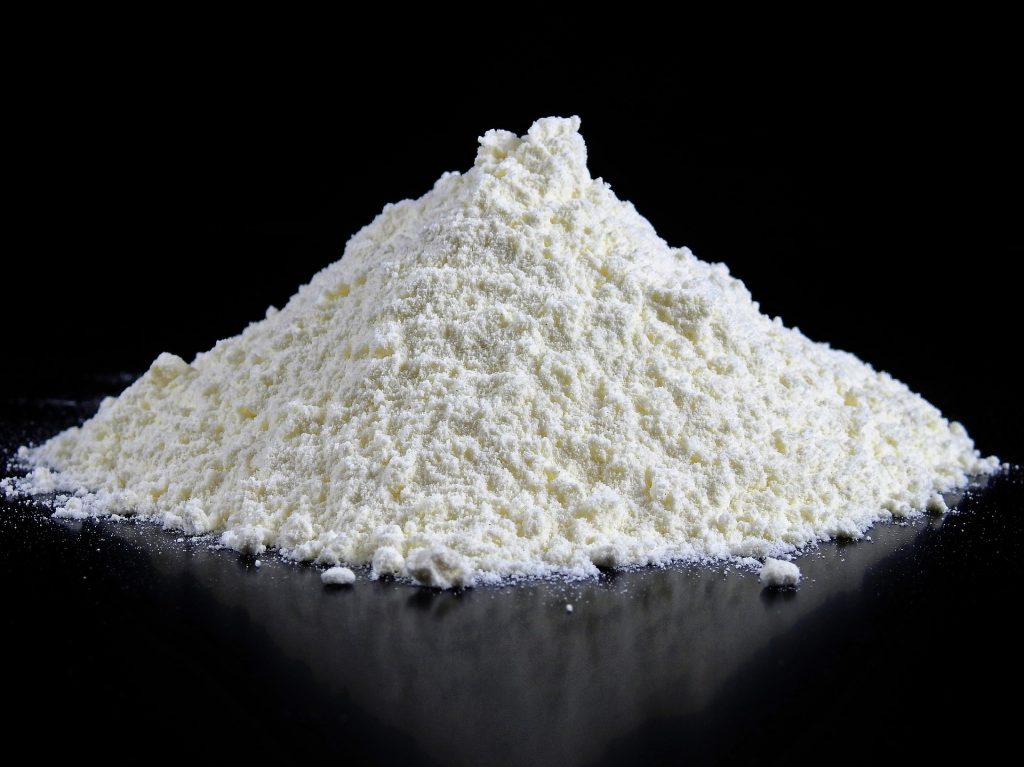 Yep, that's it!
But Will it Work for Gluten-Free?
Honestly, I don't know if it will work just that way! I didn't try!
Why?
Well, over the past few years of experimenting with gluten-free baking, I have come to learn a few things. The biggest thing is that gluten-free flour is much heavier than traditional all-purpose flour.
If you've ever made a cake gluten-free, you probably experienced a much denser cake. They often aren't light and fluffy when using gluten-free all-purpose flour. Or even from a gluten-free cake mix.

One solution I have found for cakes is to add an extra egg. To get the cake even closer to the light and fluffy "real" cake… Separate the eggs first. Mix the yolks in with the wet ingredients. The mix in the dry ingredients. Finally, whip the whites until they are light and fluffy. Gently fold them into the cake mixture.
But, this wasn't a cake recipe. And I wanted to still make this a fairly quick alternative.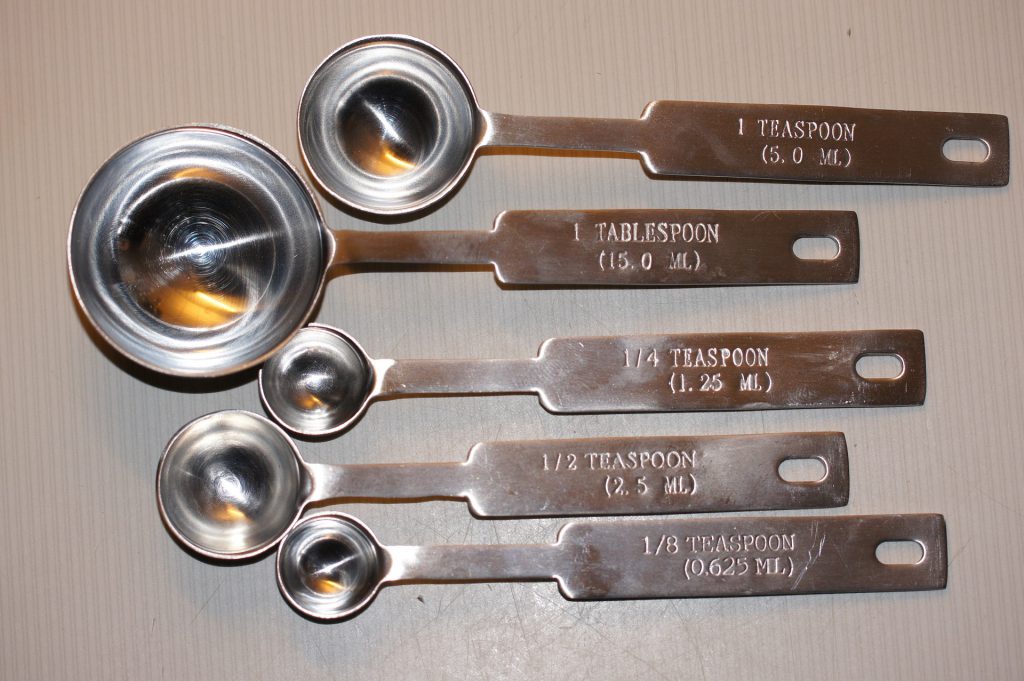 So, I came up with another solution. I doubled the baking powder. My gluten-free flour has xanthan gum in it. I don't always have this on hand. But, I did this time, so I also added another teaspoon of xanthan gum to the whole recipe.
If you are gluten-free and trying to bake more, you probably already have this on hand. If you have tried gluten-free and haven't had a ton of success, try adding some of this to the recipes, it seems to help.
More Changes
I love pineapple. Pineapple makes me think tropical. Which leads me to think about coconut. I LOVE coconut!
I'm also not big on tons of white sugar.
Don't get me wrong, I eat lots of things with it in it, but I do try to scale it down in recipes whenever I can.
I decided to reduce the white sugar in this recipe to ½ cup.
Then I added a half cup of flaked coconut.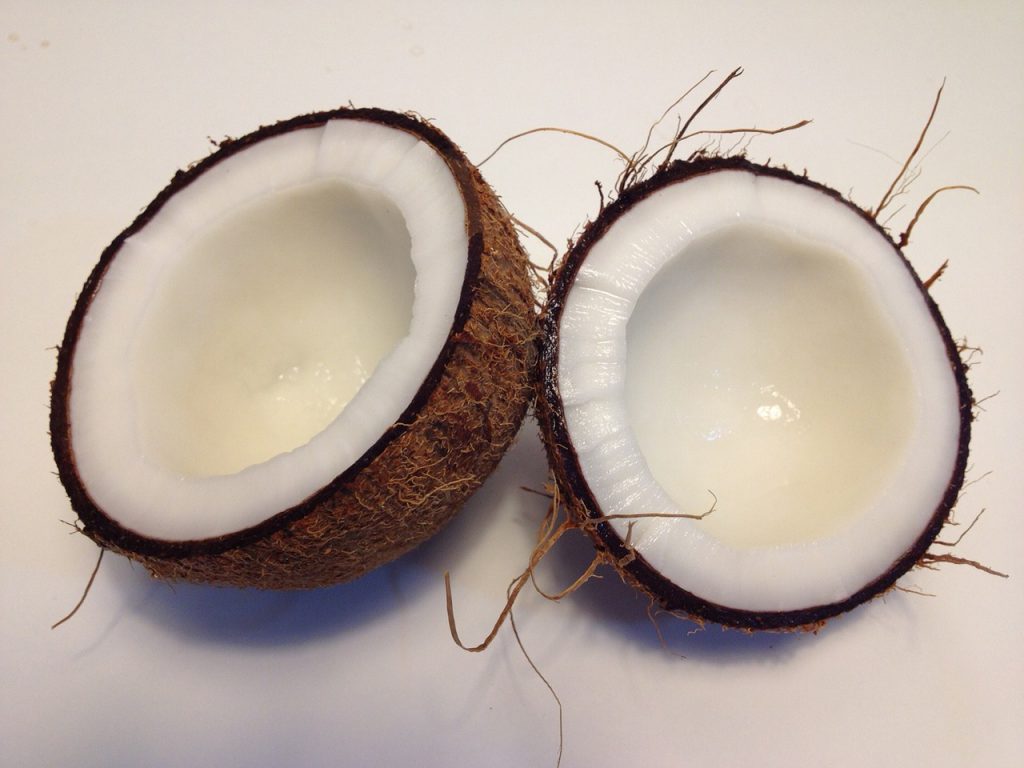 I know, the body breaks them both down into sugar. But coconut is super yummy in my book. So that makes it better!
Gluten-Free Pina Colada Quick Bread
Now that you know why I made the changes I did, here's my version.
I personally love my silicone loaf pan, I never need to grease it! Yeah for skipping a step!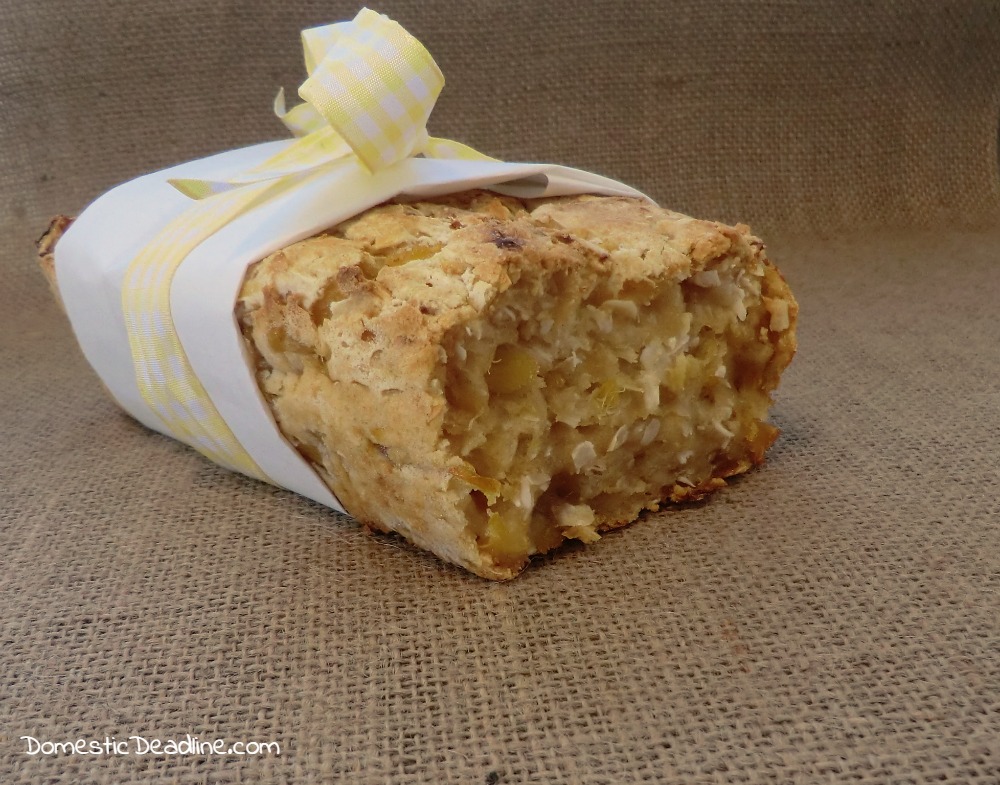 Then, if you really like a tropical vibe… toast the bread and spread a bit of coconut oil on!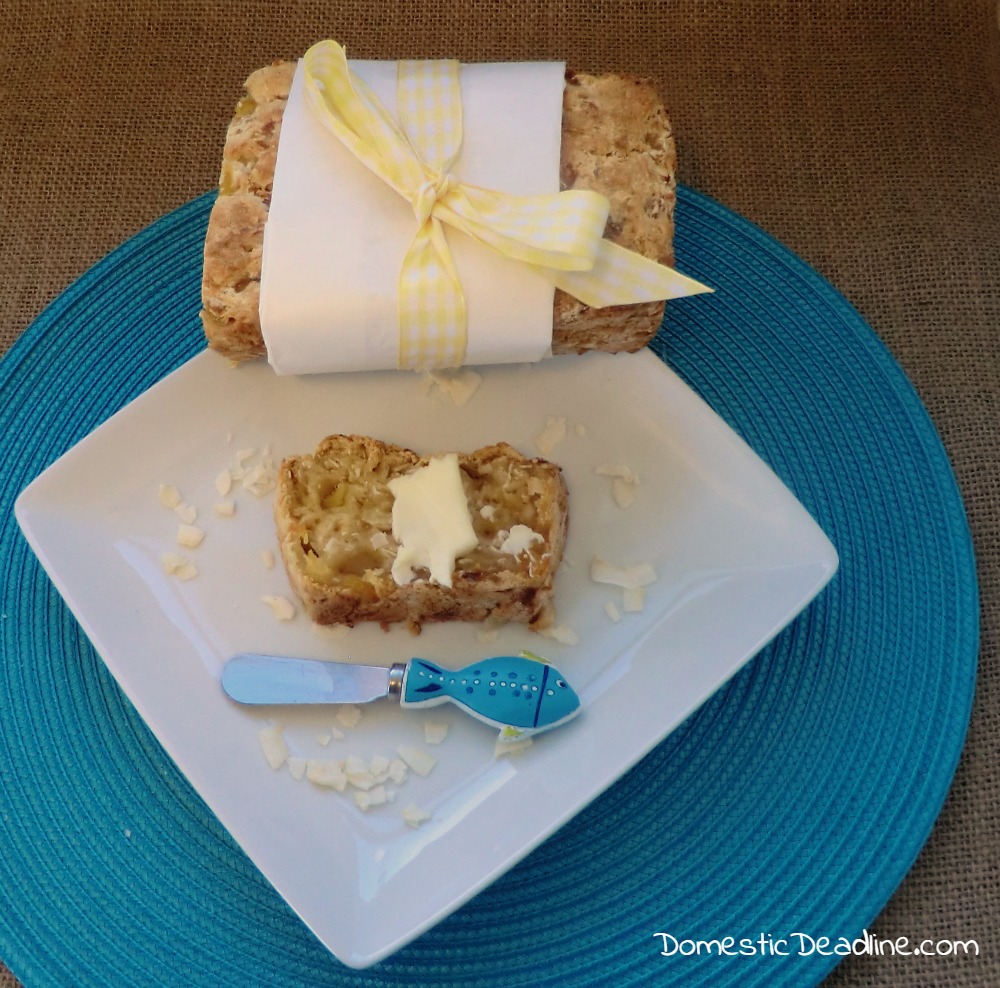 Butter works too, but coconut oil adds more of the coconut flavor to the bread.
More Baking
It's been a while since I've had a desire to bake and cook. The closer I get to my kitchen renovation, the less I want to be in the kitchen! When I am in there, all I want to do is daydream about what the new kitchen will look like.
Plus, I want to re-do some of my older recipes and take new pictures to share.
But, don't worry, you'll get to see lots of pictures of the kitchen as it progresses! Are you following me on social media and subscribed to the blog?
Pin for Later
As always, feel free to pin and share!