As I gear up for my kitchen renovation, I'm already thinking about inviting people over to see the final results. Actually, I'm thinking of having a "before" party so people can see the current kitchen. Then the "after" party will be even more exciting to see people's reactions. With this in mind, I've noticed some great looking cocktails linked up in the weekly #HomeMattersParty. I've compiled a selection of fruity and refreshing cocktails for any summer gathering.
Mojitos

Sangrias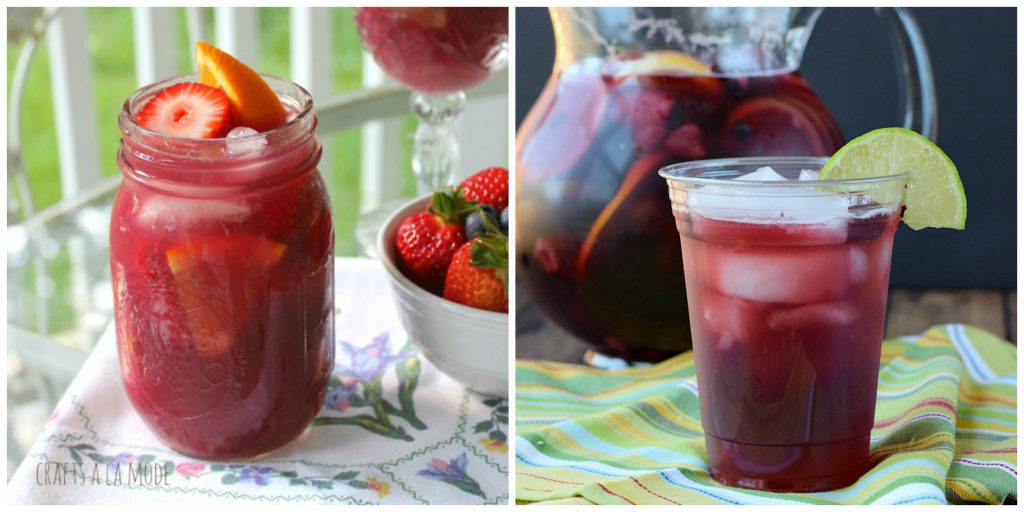 In the Blender

More Cocktails


Before Party
My "before" party is going to be super casual. I'll open some bags of chips and peel off the lids of store bought dips. THAT casual!
Red solo cup casual.
But, the "after" party….
I've already purchased Mason jar mugs. We haven't opened the set yet, but we somehow ended up with one, and it gets fought over. Since most of our cups are mismatched, having a set seemed like a good idea!
Maybe I need some of the fun copper Moscow Mule mugs too!
Pin for Later
As always, feel free to pin and share.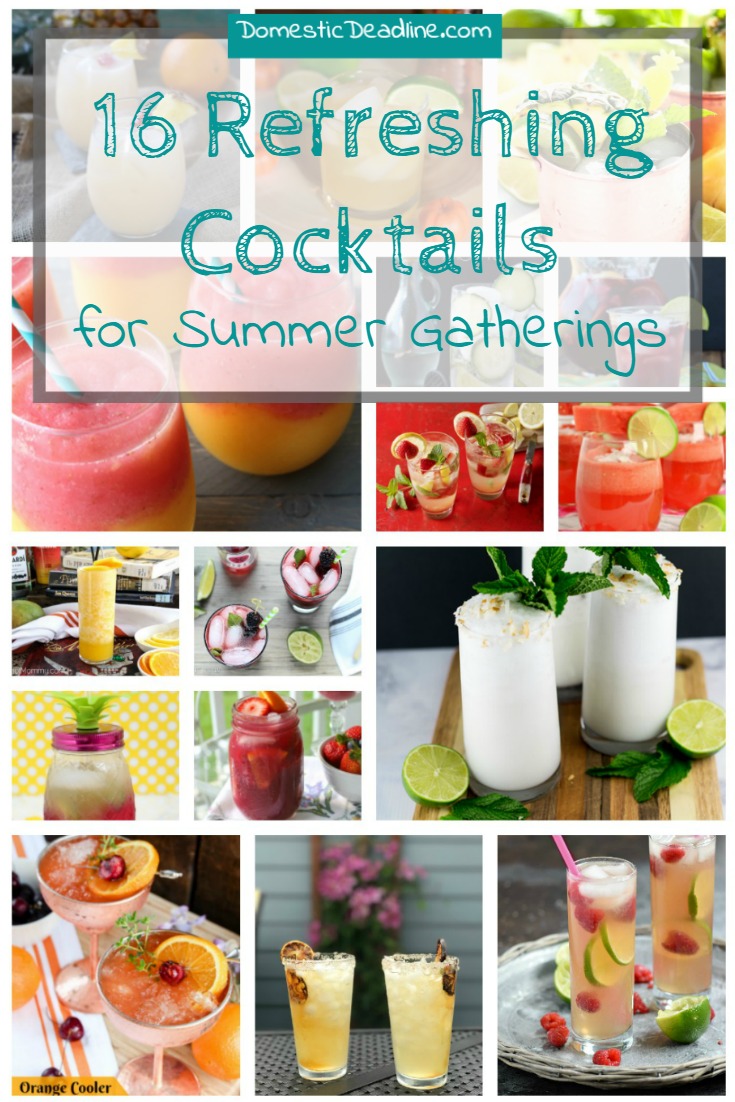 Since I probably won't be doing more than opening a few bottles of wine for my "before" party, I need the pin for the "after" party!