When I began the plans for renovating my kitchen, I knew I wanted to change the lighting. I knew I wanted pendant accent lights as well as recessed and under cabinet lights. The rickety old ceiling fan with only occasionally working lights needs to go. As does the "Tiffany" style light that should have hung over a table, but instead knocked IronFish, JuneBug, and I in the head if we got too close. But that's all I know. And, I didn't know much else. Enter, Denney Electric Supply! They shared their knowledge and I now have a whole plan for lighting the kitchen. Think of this as my version of Lighting for Dummies.
Through my job, I change lights all the time. We mostly renovate bathrooms. Typical selections for bathroom lights involve centering a fixture over a vanity. Or adding an exhaust fan with light over a shower. Occasionally a client will want, "3 evenly spaced recessed lights." Or, "one more light over here."
Several times we have added under cabinet lights and tiled the backsplash of a kitchen.
My involvement in selecting the location of the lights has been limited.
Since I'm changing the layout of the kitchen, I knew I needed to change the locations of the lights.
(PS – Don't mess with electrical if you don't know what you're doing. Consult a professional. Safety first, be smart!)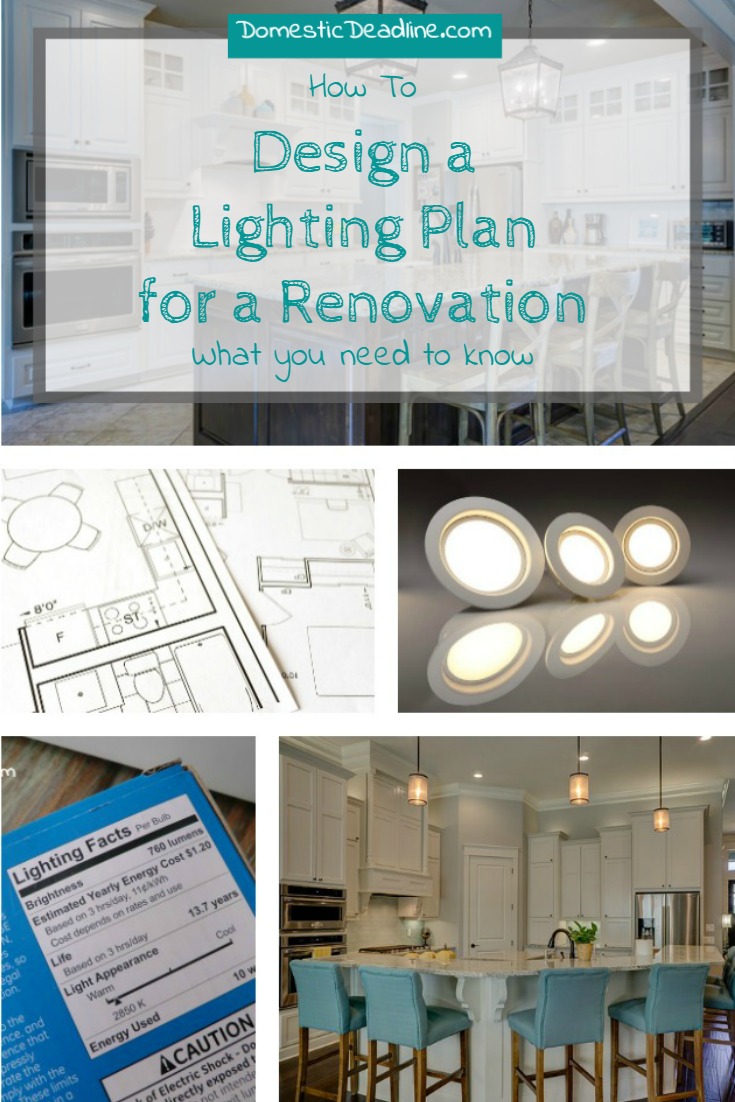 Not All Lights Are Created Equal
Growing up, I remember there was always a package of light bulbs in the house. The choices were a 3-way bulb for the table lamps and probably 60-watt for everything else.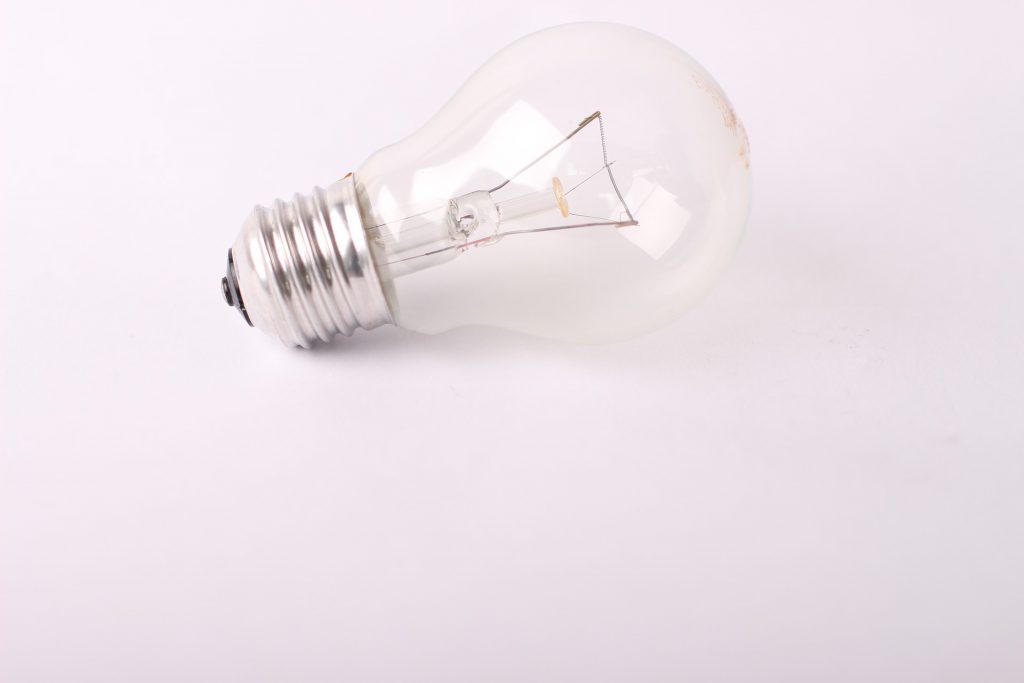 And the tiny Christmas bulbs my mom always used in the nightlights. We always had nightlights in bathrooms and hallways in the house.
I remember being in college and the light in my dorm room burning out. The room had 10-foot ceilings.
Maintenance had to come with a ladder to replace the bulb. Twice during the school year!
Compact fluorescent lights, or CFLs, came along and suddenly bulbs cost more, but we didn't have to change them nearly as often.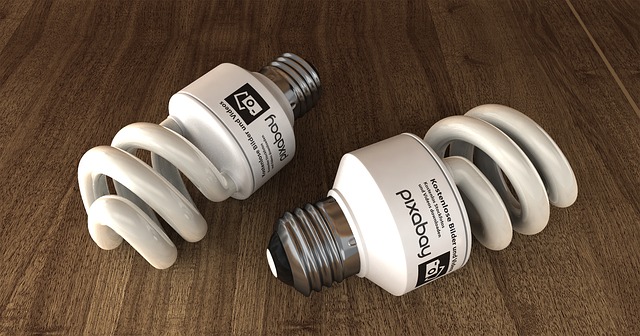 Now we're onto LED lights. Super low energy use that lasts for years!
Honestly, I've changed light bulbs since we moved only to get the coloring to be the same, not because anything has burned out.
I'm not sure my kids even know how to change a light bulb!
I might need to add that to life lessons they should know before leaving home…
But, they can all do laundry! It's a trade I'm willing to take.
Back to lights.
The point of my rambling is this, we have a lot more options than we did even a few years ago!
What's in a Bulb?
So, I'm a big fan of LED lights. There are very few lights left in my house that aren't LED. I have been replacing lights room by room. And I try to always get the same color of lights.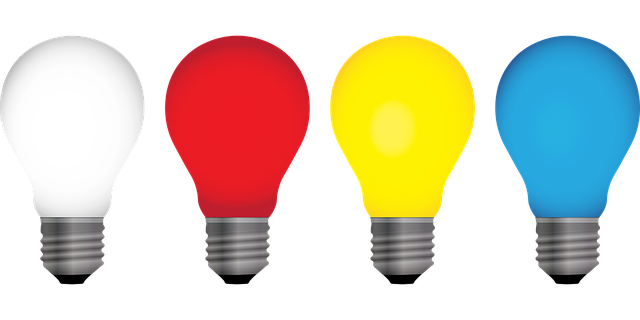 No, I don't have red, yellow, or blue lights in my house. But lights at different color temperatures cast different hues.
It's one of the reasons why you paint a sample swatch in a variety of different locations. Natural light and different light bulbs can make different colors appear, well, different.
A gray that looked perfect in the store, might appear purple with a yellowish light cast upon it.
I know this from experience…
White cabinets will be going in my kitchen. I like my whites to look crisp and clean. Not to have a yellowish tinge.
So how do you know what to select?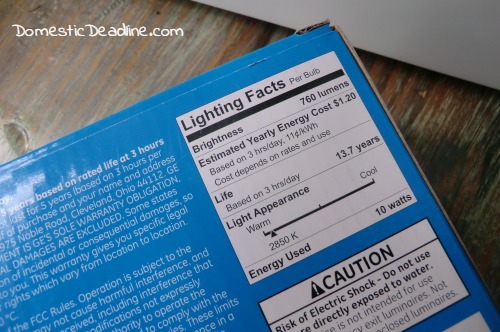 Light color is measured in Kelvin units. The brightness of a bulb is measured in lumens. It's like reading the nutritional value on a box of cereal!
Warm vs Cool Lighting
Kelvins measure the Correlated Color Temperature or Color Temperature. This is a scientific scale to describe how cool or warm the color of the light is. It's noted on the light bulb boxes as a number in the thousands followed by K.
The lower the number, the warmer, more to yellow, the light. Think warm like fire. Reds, oranges, and yellow flames. They feel warm, and to the human eye, appear warmer.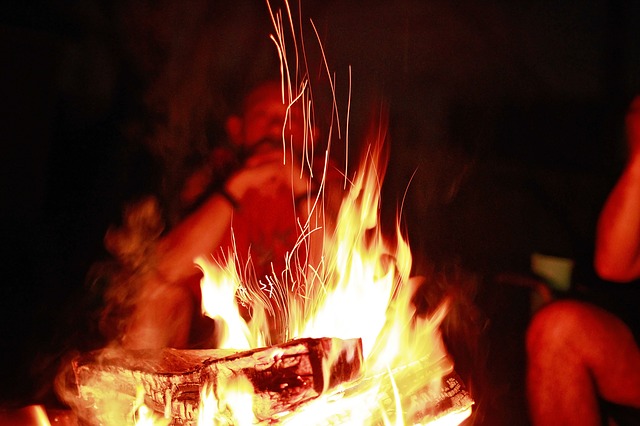 To the same point, blues are considered cool colors. We use blue to indicate cold water on a faucet. The higher the number, the cooler, crisper the color.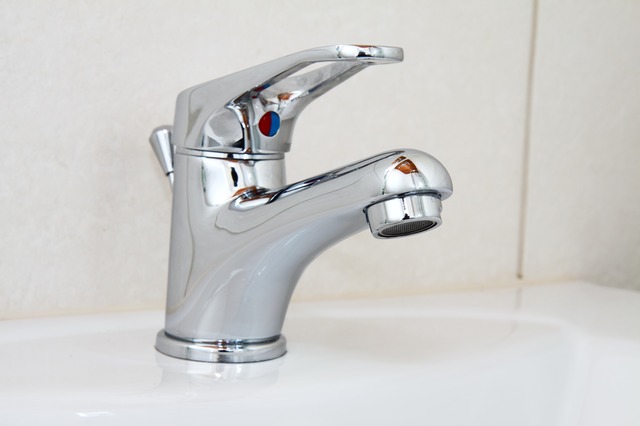 Traditional incandescent lights measure 2700K. Commercial offices are often 4000K or higher. Like florescent tube lights. Bright. White. A bit of perspective… The sun at high noon on a beautiful blue-sky day would typically measure 6000K or higher.
People tend to like their own appearance better in warmer lights. Cooler lights make it easier for us to see our flaws.
Because I want my white kitchen to look white, with Denney Electric's help, I know I want 3000K LED bulbs. This is still a good color for people too.
Lumens, Wait, Watt, What?
Basically, watts are out.
Watts are used for measuring how much energy is used to produce the light. But it can only be used when comparing apples to apples. Comparing incandescent to halogen to LED is like comparing apples to oranges to strawberries. They are all fruit, but that's where their commonality ends.
So, don't worry about watts when it comes to lights anymore.
Lumens is where it's at.
Lumens, quite simply, are how bright a bulb is.
Higher lumens mean brighter lights. More light is produced. Similar to how a 100-watt bulb was brighter than a 40-watt bulb.

Layers of Lights
If you're a fan of decorating shows and magazines, you've probably heard of ambient, task, and accent lights.
The recessed lights I'll be adding all around the kitchen is my ambient lighting.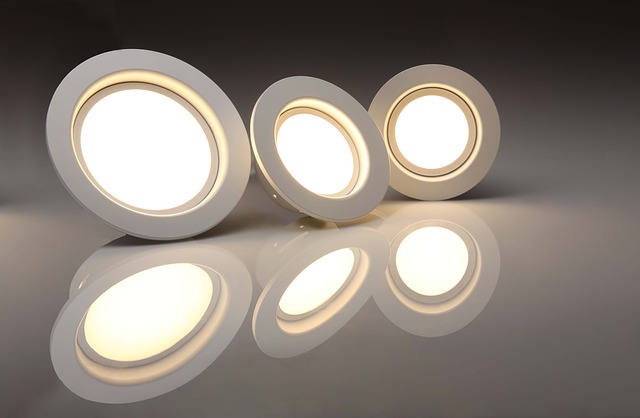 By placing each light 8" beyond the edge of the counter tops plenty of light will fill the room. Keeping the lights no more than 6 feet apart allows the light to flow as one layer and not result in a spotty effect.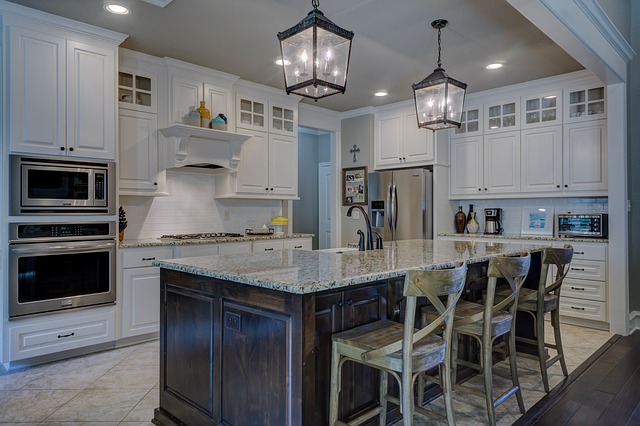 Ambient lighting is the general light or main light source.
The next layer is task lighting. The perfect example of a task light is a reading lamp. For the kitchen, it's the lights over the island. There is a current trend towards two large pendants. But, I personally like the look of 3 across the length.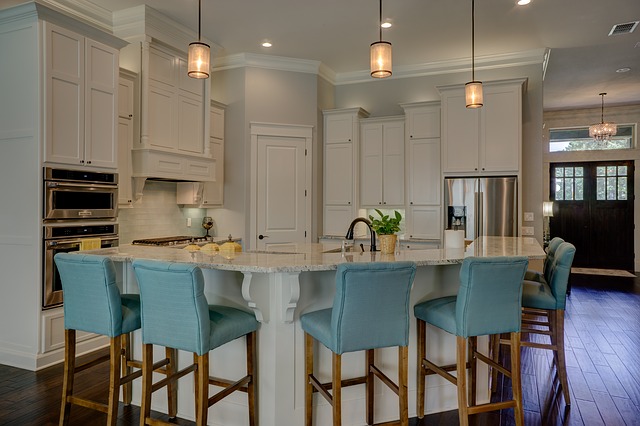 My island will be 86" long. I'm tall so they will hang down to about 36" above the counter top. Spaced evenly apart. I'm excited about what I picked out. Brushed nickel but an industrial cage style.
A coordinating light will be above the sink. My old kitchen didn't have a light above the sink. It drove me crazy to always cast a shadow over the sink when doing dishes. We'll be installing a separate switch for this light so it can be controlled separately.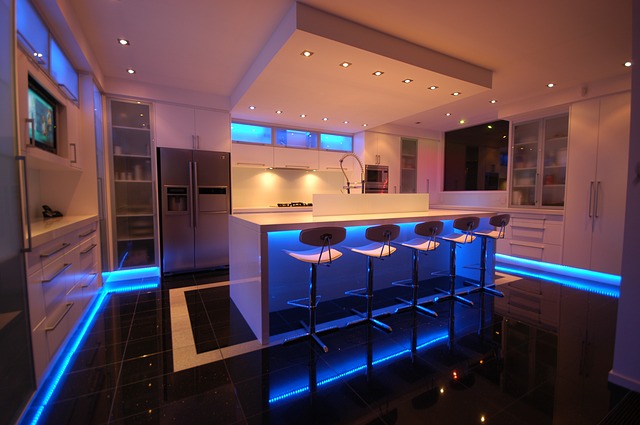 Finally, accent lights. The best example of this type of lighting is the under-cabinet lights. I'm excited to try out the new LED tape lights. There are even multi-colored options.
Smart Lights
Not only will I be using LED lights that are smarter economically and environmentally, but making them work together. By putting a special dimmer on each switch, I can link them to a remote. Plus, the option of using an app to control the lights!
With dimmers and the remote or app, we'll also be able to set the lights for things like a dinner party!
Yes, I'm a little excited about this. The light switches are currently located in the middle of the room. We've all grown used to walking halfway into the room from either the dining room or the garage to turn the lights off and on.
And, while we're at the electrical work, I'll be adding GFCI outlets with LED night lights. We added these to our bathrooms and the hallway. They are wonderful when you wake up in the middle of the night and stumble into another room.
Designing a Lighting Plan
I can't emphasize enough how important a lighting plan is to a renovation project. Especially a kitchen. Kitchens need to be well lit for the variety of activities inevitably held in them.
Being able to see what you're doing is a matter of safety. The right lighting can also impact the mood of a party. I'll be able to adjust lighting to help me take better pictures for the blog.
If I did the whole kitchen renovation but didn't have the right lighting, I'm sure the finished product wouldn't be as amazing.
Thanks to Denney Electric Supply, I have a plan perfect for my kitchen and all its functions. They helped me think through what currently works and doesn't work with how my kitchen is currently lit. Using my room's new layout, we discussed how I want the kitchen to function.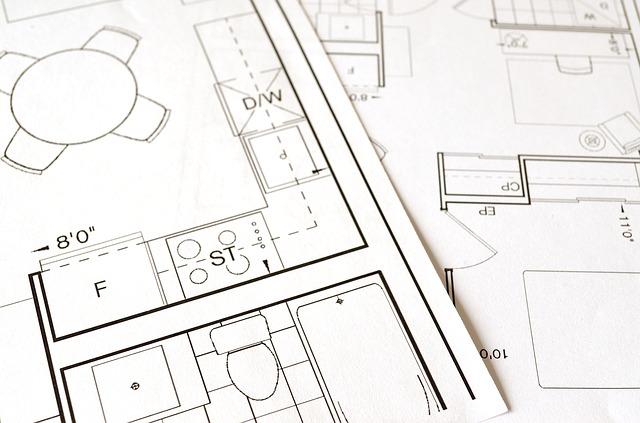 They also helped me to select some beautiful accent lights for above the island and sink. Like selecting the perfect jewelry for an outfit!
If you're within driving distance to the Philadelphia area, I highly recommend them! Please check them out on their website, via Facebook and Instagram!