Warning, this post has nothing to do with crafts, home improvement, recipes, or anything else my blog typically covers. This post is simply a life post and a pictorial example of why I refer to my husband as IronFish on this here little blog. Eighty percent of our family traveled to Maine last weekend to cheer him on as he competed in the Ironman Maine triathlon. The race consisted of a 1.1-mile swim, 56-mile bike ride, and a half marathon (13.2 miles). For a total of 70.3 miles, making this a half Ironman distance. Therefore, he's only half crazy!
Why an Ironman
Honestly, I can't really answer that. He says it keeps him sane. I say it makes him crazy. Beyond the half distance, it definitely makes me crazy!
IronFish trains for his events pretty much year round. He works with a trainer in the months leading up to his biggest event of the year. For the past several years, we have selected events together that we can also make a small family vacation out of. This year our oldest daughter was away with friends when we left for Maine.
Whatever the reason, we cheer him on. We are IronFans! This year my parents happened to be in Maine the week before, so they met up with us to experience the spectator side of the event.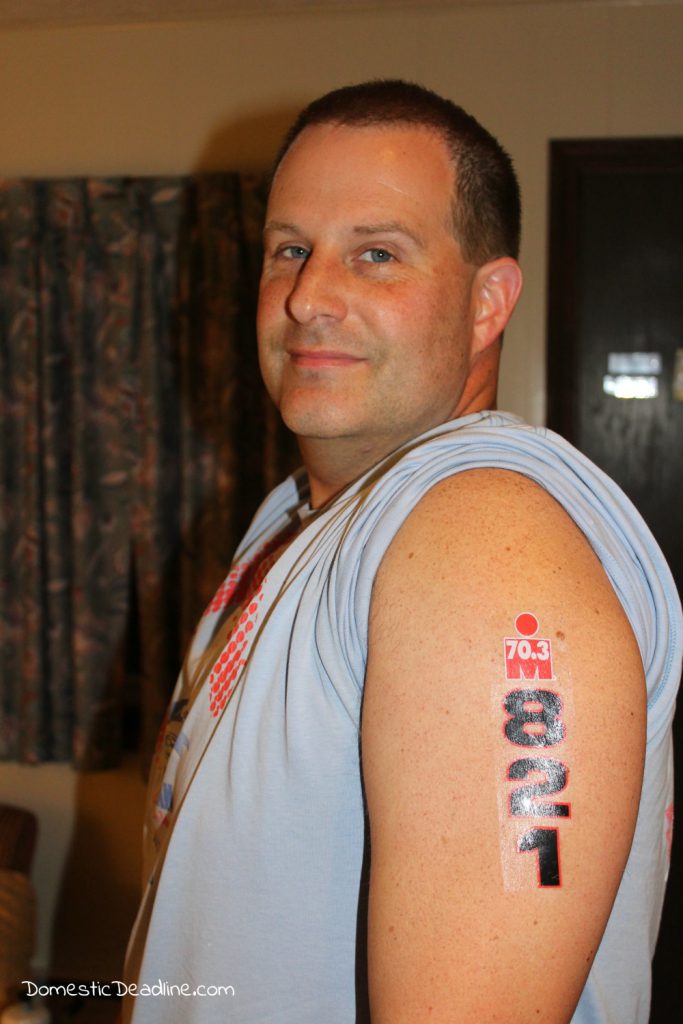 O-Man was a little bummed he didn't get tattoos also!
Rise and Shine
IronFish was up even earlier than we were. From our hotel room, we could see the swim route as the sun was rising.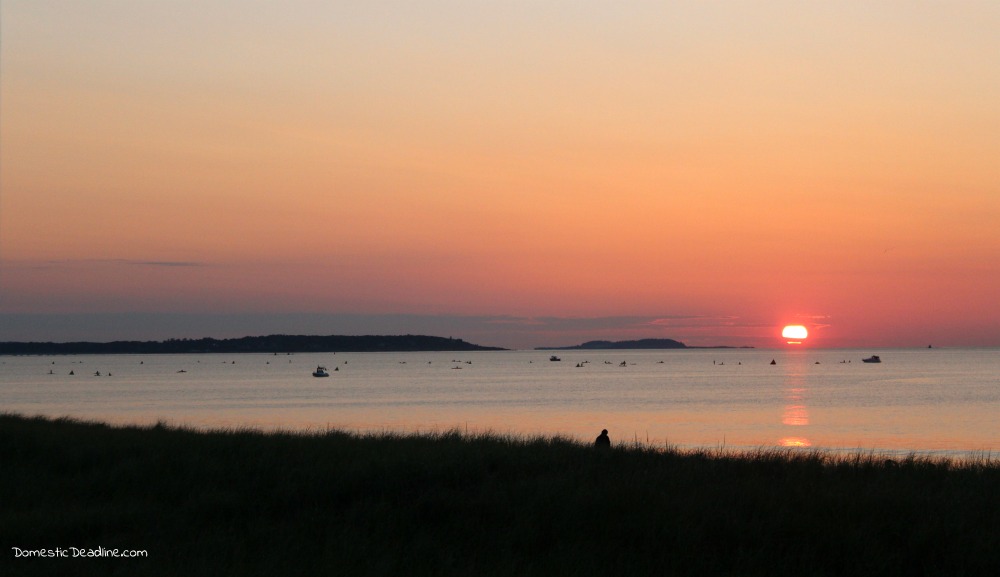 Thankfully, my kids have done enough of these events they don't complain about the early hour. Ironman spectators
Ironman spectators often include dogs, strollers, and coffee! It was a chilly Maine morning.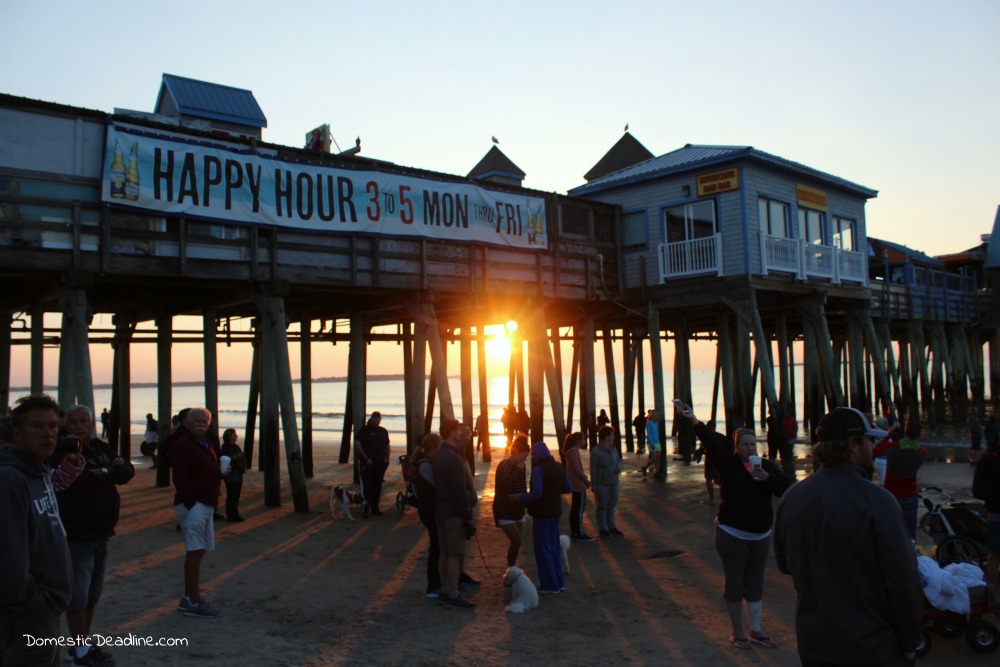 Once the racers enter the water, it's kind of amazing to see thousands of arms and swim caps just above the water.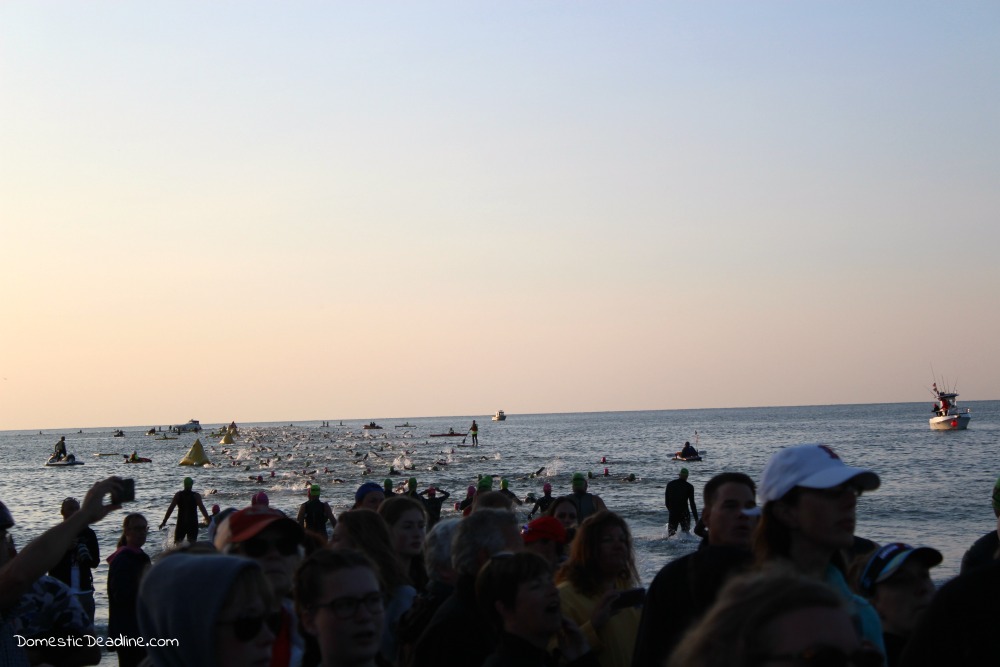 Once we knew IronFish was in the water we headed down to the "Swim Out" set-up further down the beach.
IronFans
Finding your athlete is hardest after the swim. Most athletes are wearing wetsuits, which they do immediately start peeling down, but there still isn't too much of a distinction. Luckily we found IronFish pretty easily this time.
A few minutes before this picture, I said to my parents, once we saw him, be prepared to run.
My dad, "Wait, WE have to run?"
Me, "Yes, so we can get to the next area and cheer him on."
Dad, "Nobody told me I'd have to run, I didn't train for this!"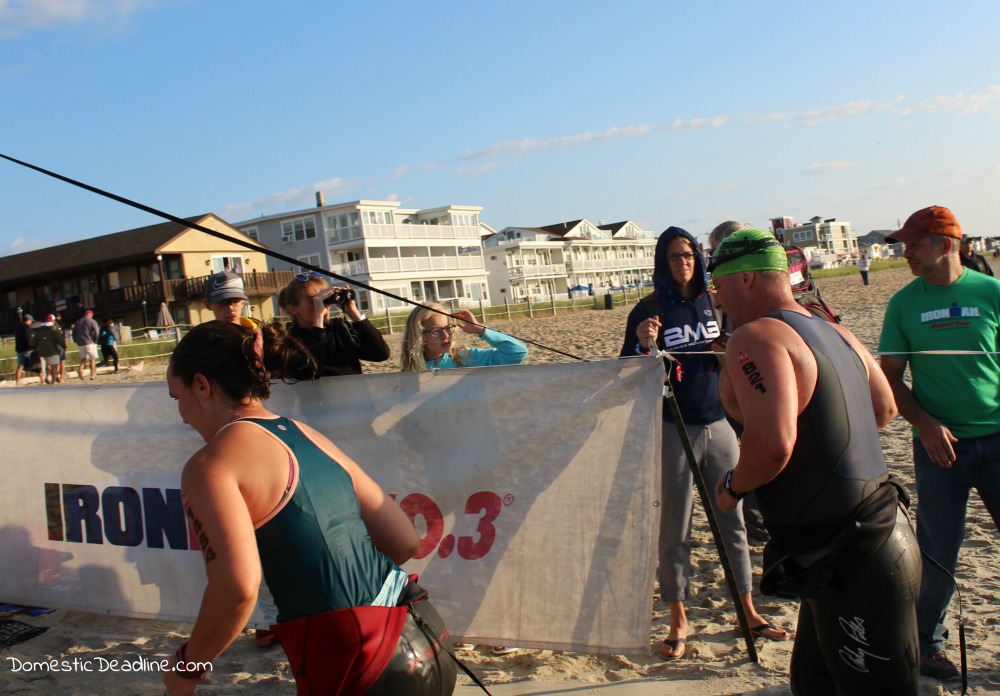 While he made his way to transition to switch over to his bike, we ran to the route for a good cheering spot.
And caught a glims of him heading out for a 56-mile bike ride.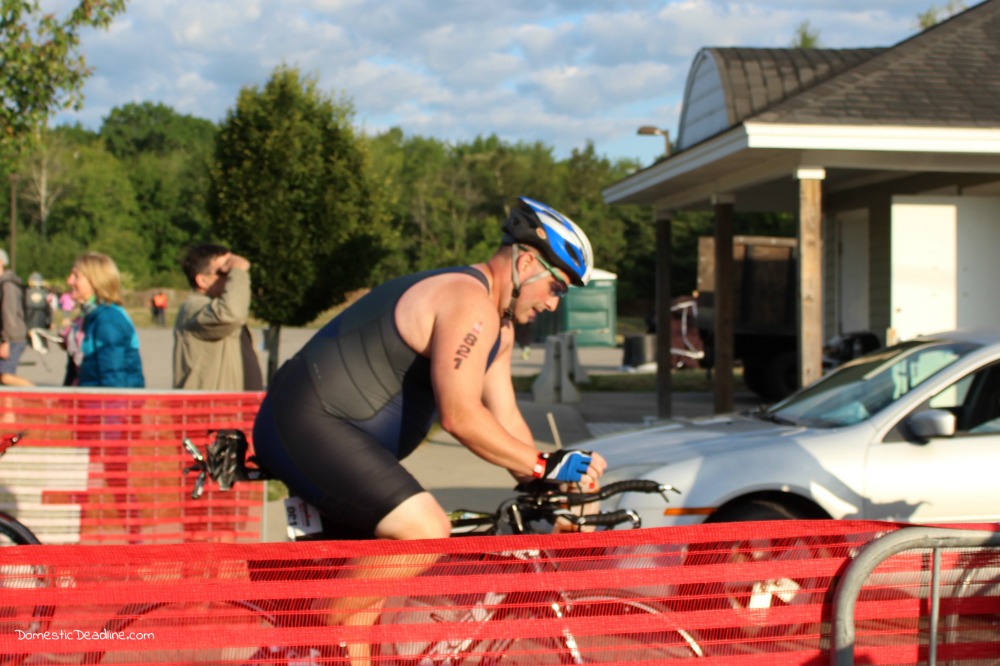 Then we went for breakfast!
Team IronFish
We hung out in the Ironman village while we waited. The amount of employees setting up and working, as well as the volunteers being directed to various stations, is impressive. I think the kids are all old enough to be volunteers, so we might have to work an aid station the next time IronFish races. Since I have yet to learn to stand up paddle board and volunteer on the water!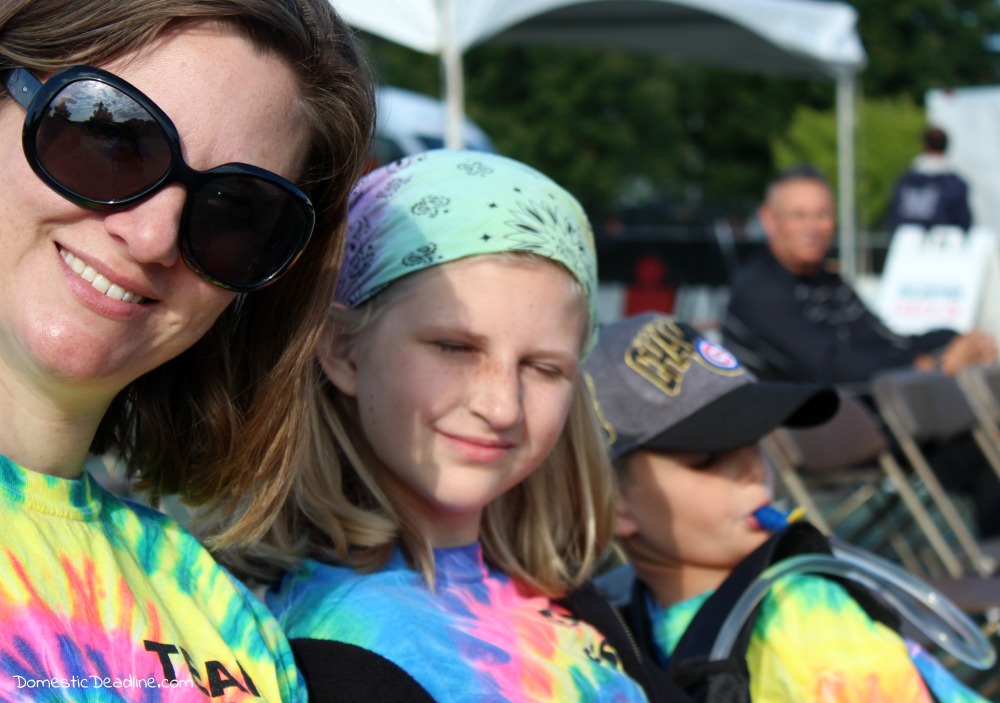 We all wear our insanely bright t-shirts, not only can IronFish spot us from a distance, but I can spot my kids when they head in different directions.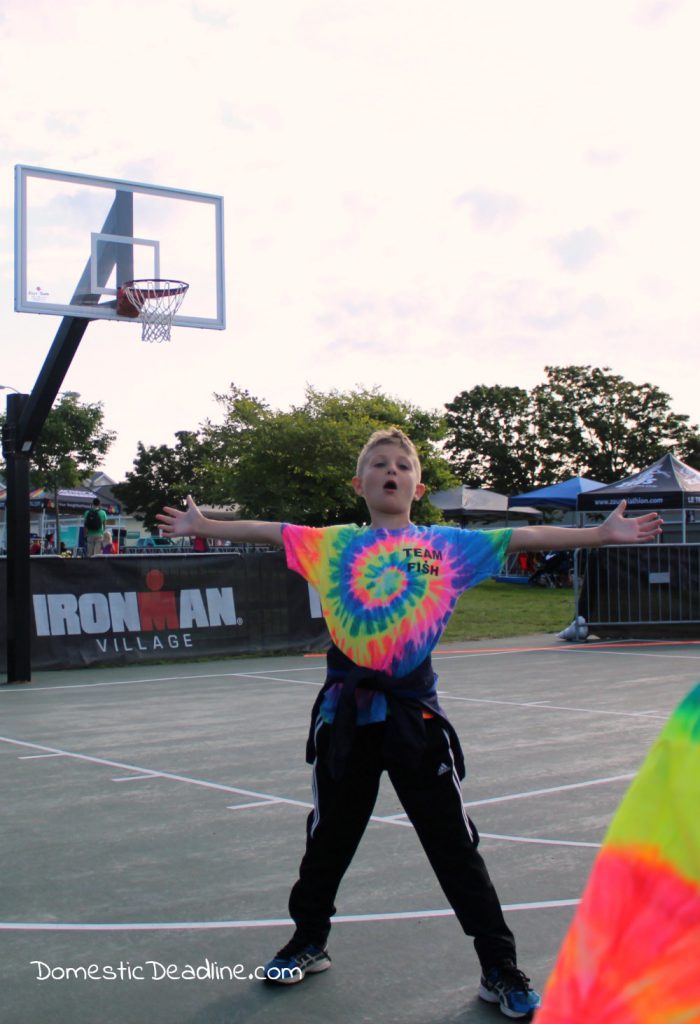 Swim, Bike, RUN
IronFish always throws his Long Race 4 Tate shirt on for the run. The green color is not as common as some colors, making it a bit easier for us to find him. Tate is our nephew who has neutropenia.
The fabric wrapped around his head is a new addition this year. He wore it climbing around in the attic to move wiring and electrical for the kitchen renovation. His other nickname is Attic Monkey. He says it's great at keeping the sweat out of his eyes when he runs. I think he wore it to remind me of all the work he's done in the kitchen for me!
A lot of my waiting time, I spent playing with my new camera. By the time we were waiting at the finish line, I had the sports mode figured out. The green shirt helped us find him in the distance.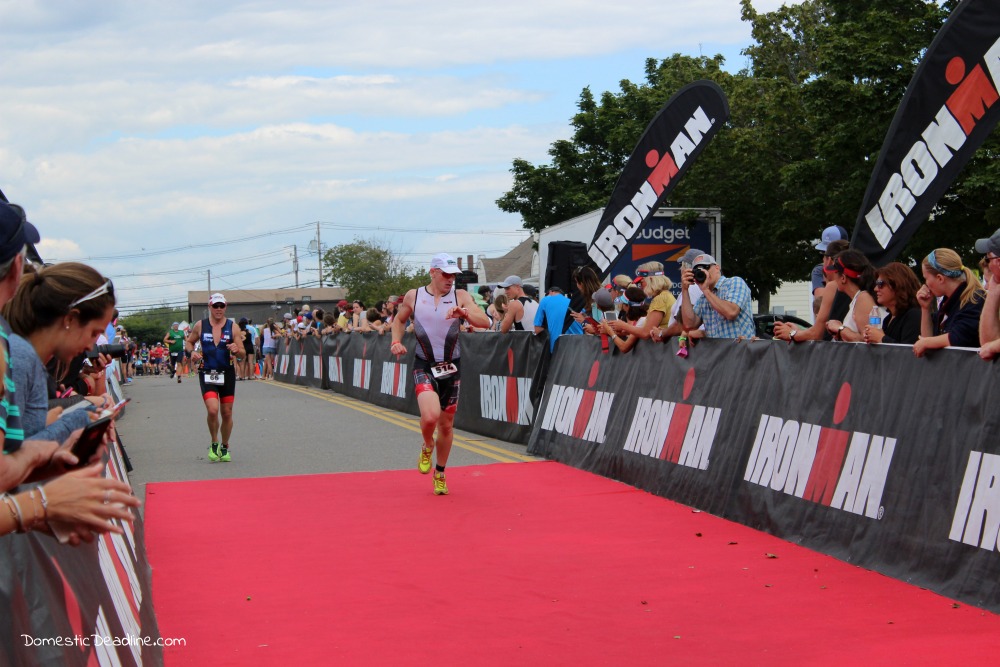 I held the shutter down and got lots of pictures as he got closer.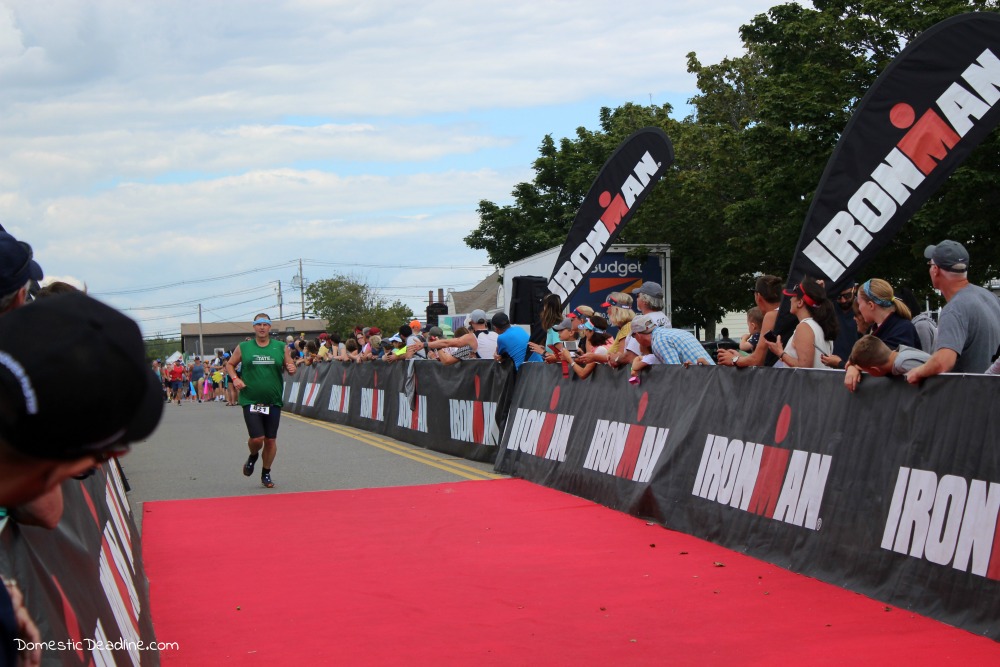 And the kids kept cheering!
So, my photos of him crossing the finish line are the opposite of the pro, but, I still got the picture!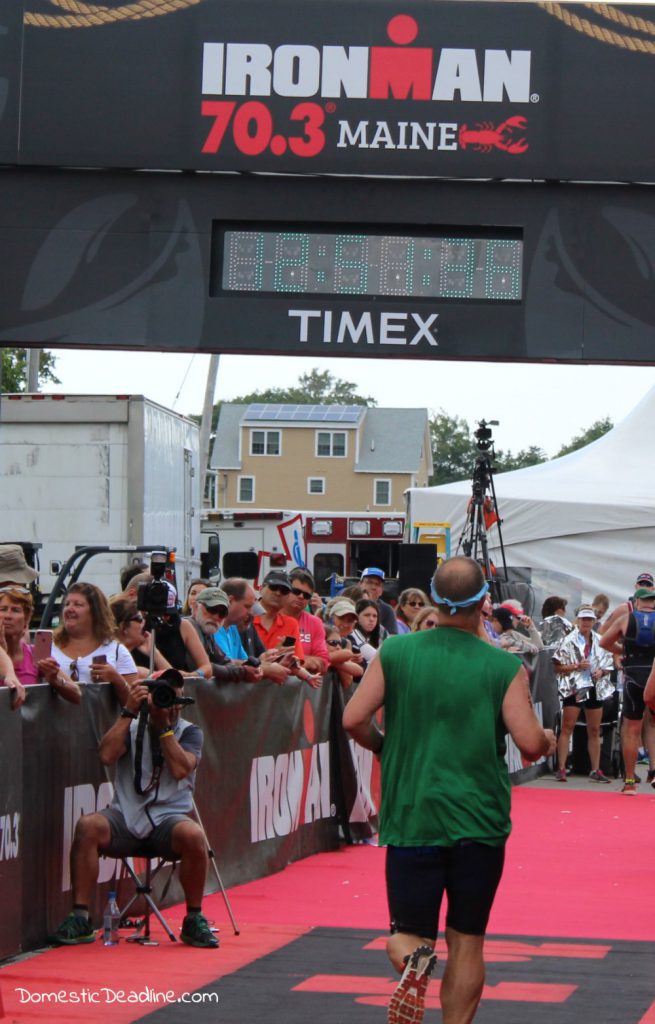 IronFish, you are an Ironman!
Yep, he's still standing!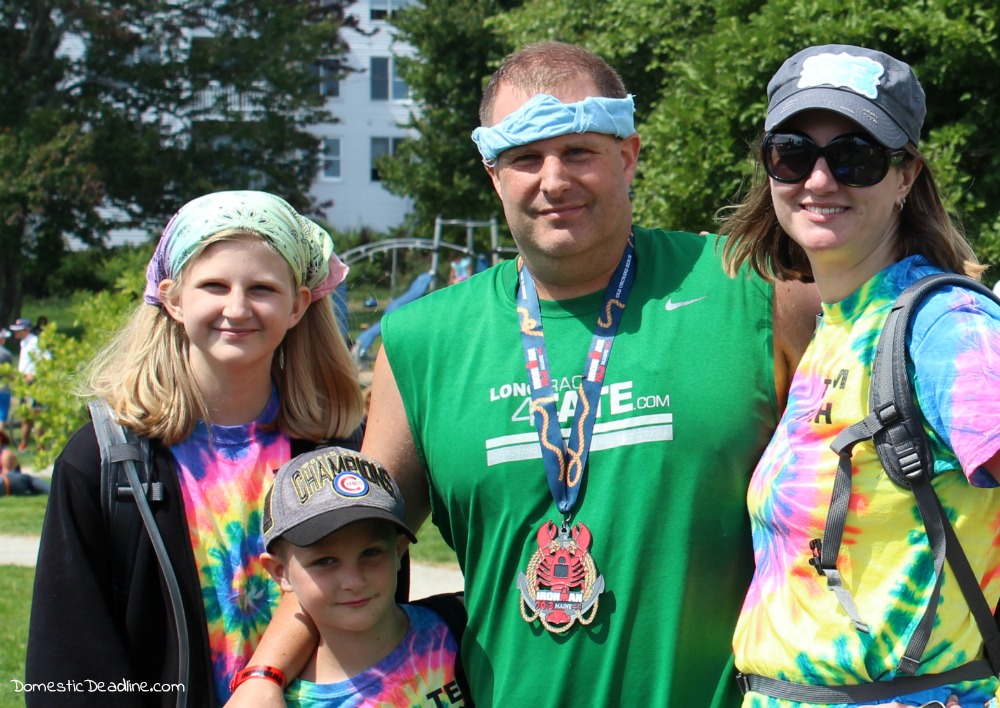 I love this picture, we met up with one of his friends and co-workers who also competed. This was her first Ironman race. The lobster metals are awesome.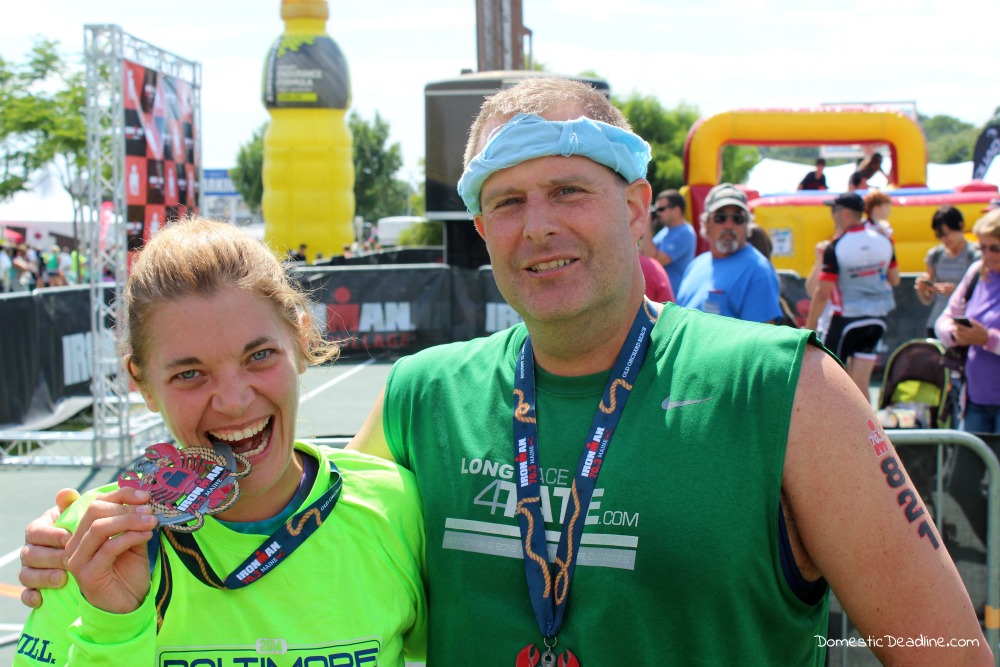 IronFish has earned his nickname 10+ times now!