There's nothing like starting the day in a frenzy. Feeling overwhelmed from the moment your feet hit the floor, racing around the house to get kids and yourself out the door for the day. And, while I'm sure you've heard the secret to a well-organized morning is preparing the night before, if you're a mom, you're still looking for ways to make your mornings run more smoothly. Am I right? Today I'd like to share 3 products that help me get out the door quickly in the morning, even on the busiest of days.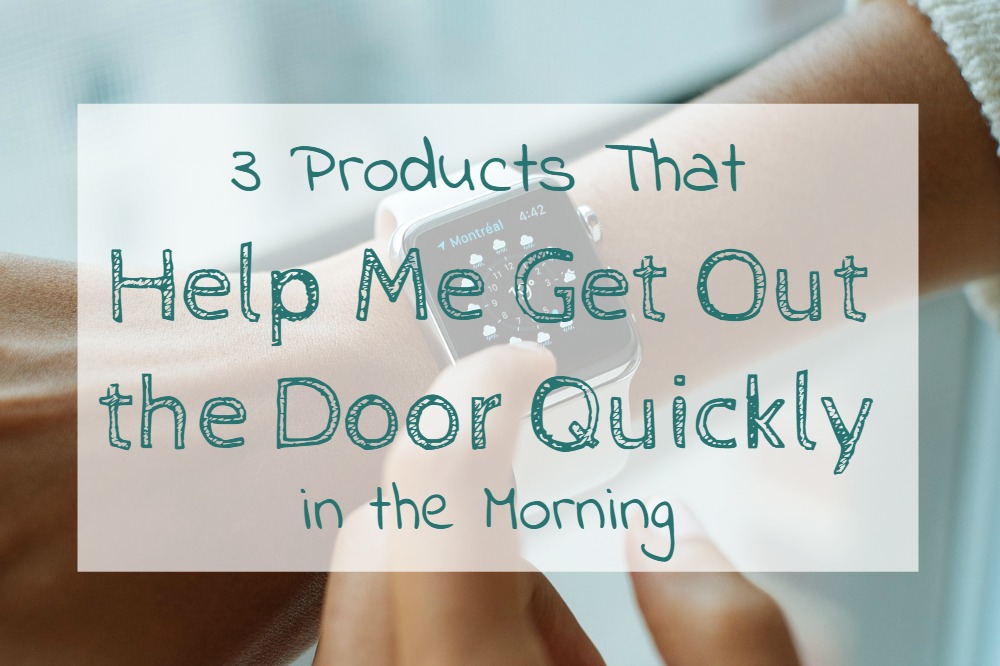 This post may contain affiliate links. Which means, if you click the link and buy something, I may receive a percentage of sales at no additional cost to you. Thank you for supporting Domestic Deadline.

A Clone?
Well, this would be ideal. And if you're familiar with Domestic Deadline, you've probably heard me say I'm disappointed we don't live like the Jetsons and have robots like Rosie to make our lives easier. Alas, we haven't gotten to that point yet.

So, I'm working on making over my mornings. With age has come wisdom, to both me and my children. My girls are old enough to make their own breakfasts and lunches. Truth be told, I taught my kids to use the toaster in the first grade. Making my overnight oatmeal waffles every few weeks enables them to have a healthy, hot breakfast quickly, without much need for me on a daily basis. O-Man makes a lot of his lunch and is becoming more and more responsible for himself in the morning.
But, I still often feel rushed. There still doesn't seem to be enough time in the mornings to get everything done, even when I prep the night before. It doesn't take much to lose track of time and end up even more rushed. This leads me to my first product that helps me get out the door quickly in the morning.
Yep, our Amazon Alexa dot has been a lifesaver ever since she entered our lives. Initially, we used her to play music and as a fancy timer for cooking dinner. I knew she had a lot more to offer. I'd only begun to scratch the surface of her abilities.
And then one morning, I set a timer for the boys so they would know when to get their shoes on. A few days later, instead of asking her to set a timer for 15 minutes, I set a daily alarm.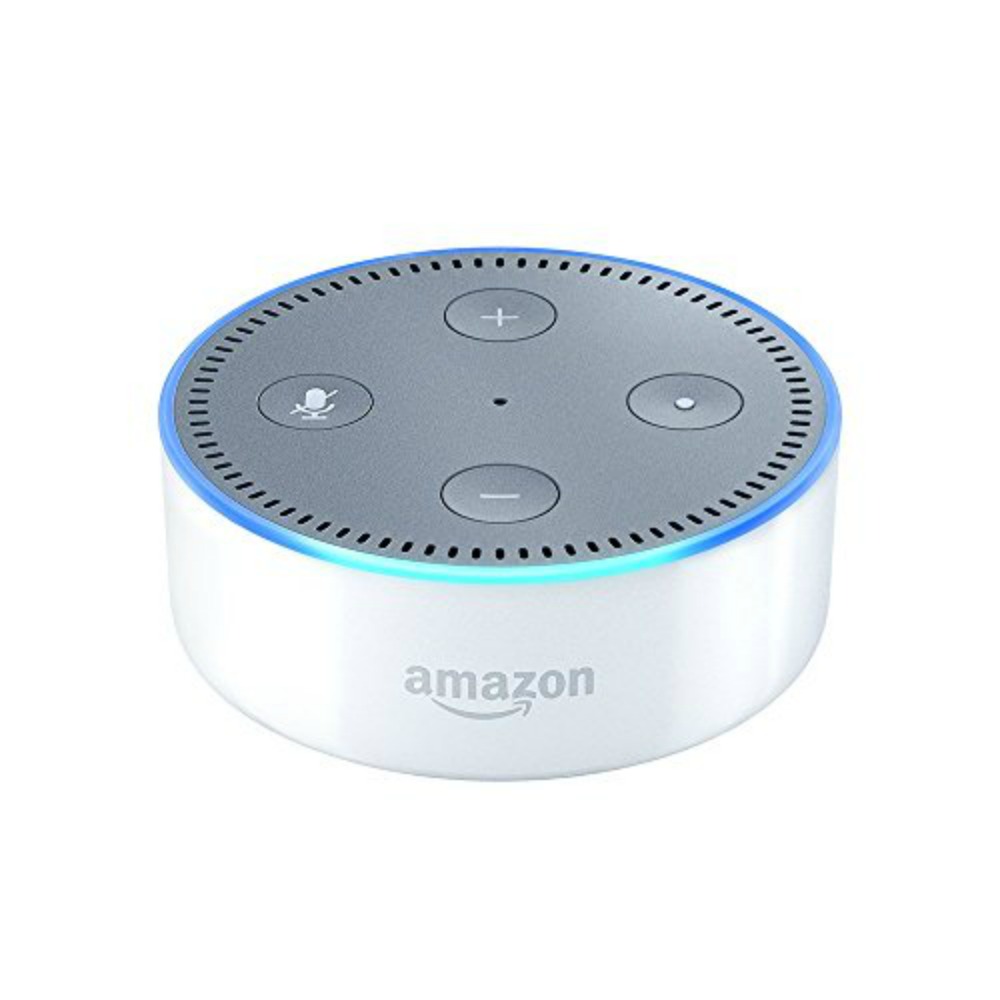 Alexa now has a few different alarms set for our mornings. These alarms signify different things to the kids. Three different buses come by to take kids to three different schools at three different times. In addition to the various bus alarms, we also have one to signify it's time for the boys to stop playing and eat breakfast.
I'm not yelling. No more anxiously checking the clock to see how much longer the kids have.
And speaking of yelling, she also has been known to solve quite a few disagreements in the mornings! Long gone are the "no, you can't wear shorts and sandals, it's snowing," statements that frequently dissolved into either tears or a heated debate.
A certain young determined boy now asks Alexa what the weather will be like. And he accepts her answer and dresses appropriately.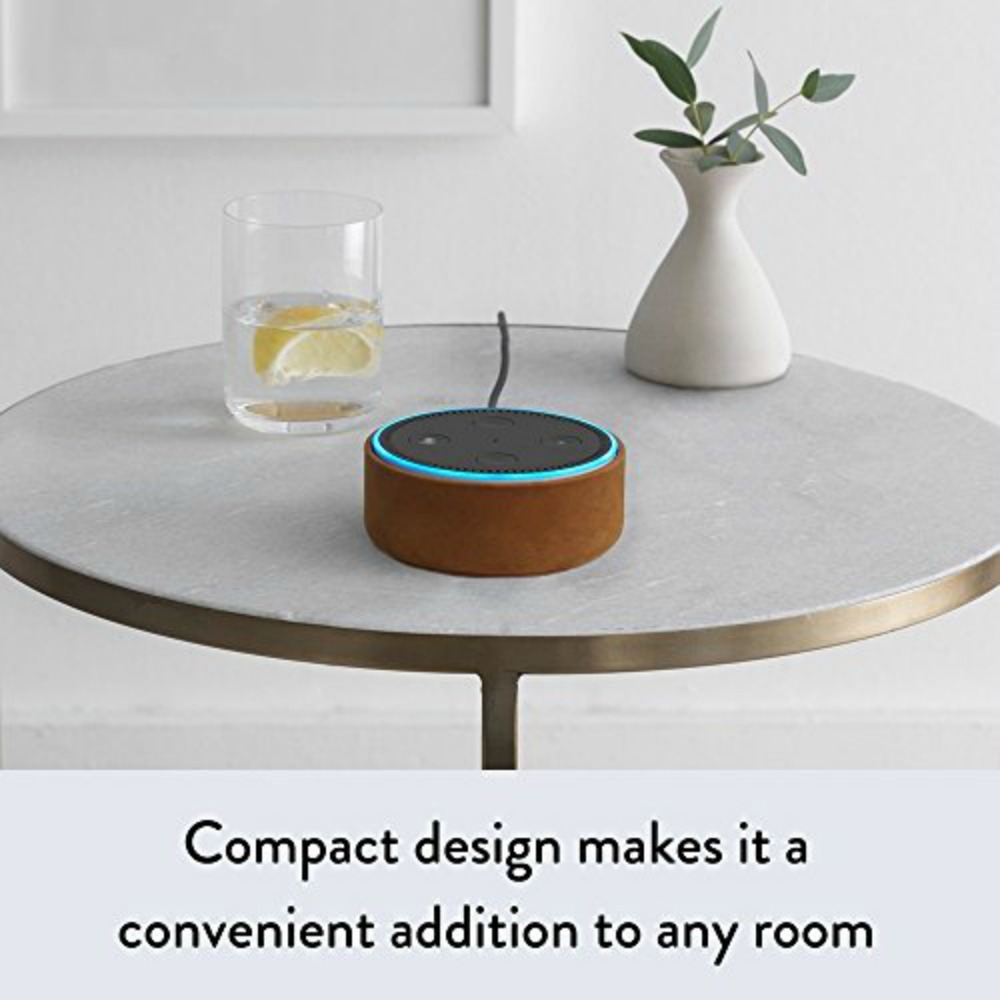 So, it may be lazy parenting to let Alexa handle some of my more tedious morning triggers, but I choose to pick my battles. And if we're all happier getting out of the house in the morning, I consider it a win.
Plus, she entertains the boys during breakfast with music and jokes! Of course, I prefer when they ask her questions about historic figures and can learn something!
Dry Shampoo
I will admit, I don't have to get dressed up for work in the mornings. Working in construction, I wear work clothes. Very few people see me at work and none of them care what I look like. Long gone are the days of curling my hair and primping to get ready for the day in an office.
That doesn't mean I want to leave the house looking like a slob who just rolled out of bed!
I still prefer to look pulled together. There are days I need to run errands or start the kid shuttle before getting home to shower and change. I don't want to look terrible in addition to my paint splattered clothes.
Getting dirty during the day means I need to shower after work. But, I long ago discovered I prefer to shower in the evening. A nice hot shower before bed helps me to settle down and transition from work to family or even prepare for bed.
My hair, on the other hand, doesn't like this so much. Running around with a wet head in the evening or going to bed with damp hair doesn't make for a put together look the next day.
Yes, most of the time I pull it into a messy bun on top of my head. But I've actually watched or read tutorials on how to make that messy bun look stylish instead of sloppy.
Either way, I've found dry shampoo has made hair styling a breeze in the mornings. And not just any dry shampoo, Living Proof Perfect Hair Day Dry Shampoo. I've tried dozens of different brands over the years. This one has made a huge difference.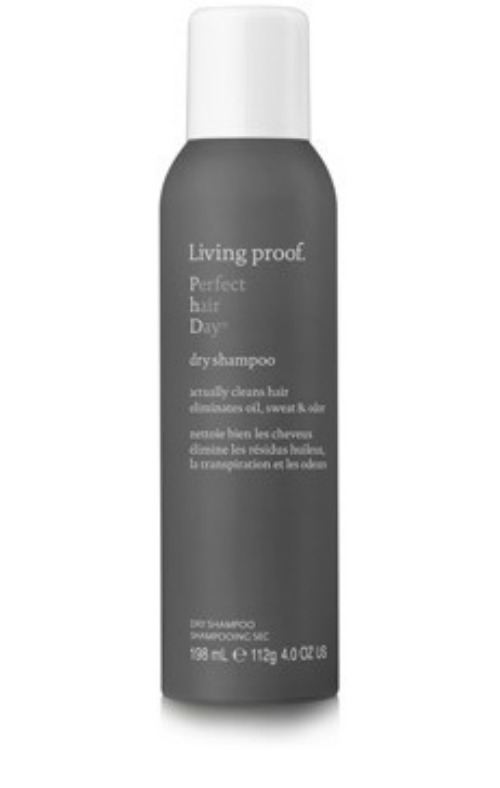 I've actually been using the Living Proof Ph.D. Shampoo and Night Cap. These two products have also made my hair so much nicer. Unlike in my younger years, when I wanted to spend great lengths of time styling my hair to perfection, I now like quick and easy ways to make my hair look it's best.
Rodan+Fields Skincare
Another product I've found that helps me get out of the house quickly in the morning is quality skincare. Until a few years ago, I had quite the stockpile of skincare and makeup products. I was willing to try anything and everything. Anything to get rid of cystic acne and everything to reduce the dark circles under my eyes!
And try I did! From drugstore to department store. Or prescriptions to infomercials. Even organic to homemade. If there was a chance it worked, then I tried it.
Until I tried Rodan+Fields.
That was over 2 years ago. I believe in the products so much, I became a consultant.
Long gone are my days of concealer, primer, foundation and powder. No more layers upon layers to cover up acne, dark marks, bags under my eyes or (gasp) crow's feet.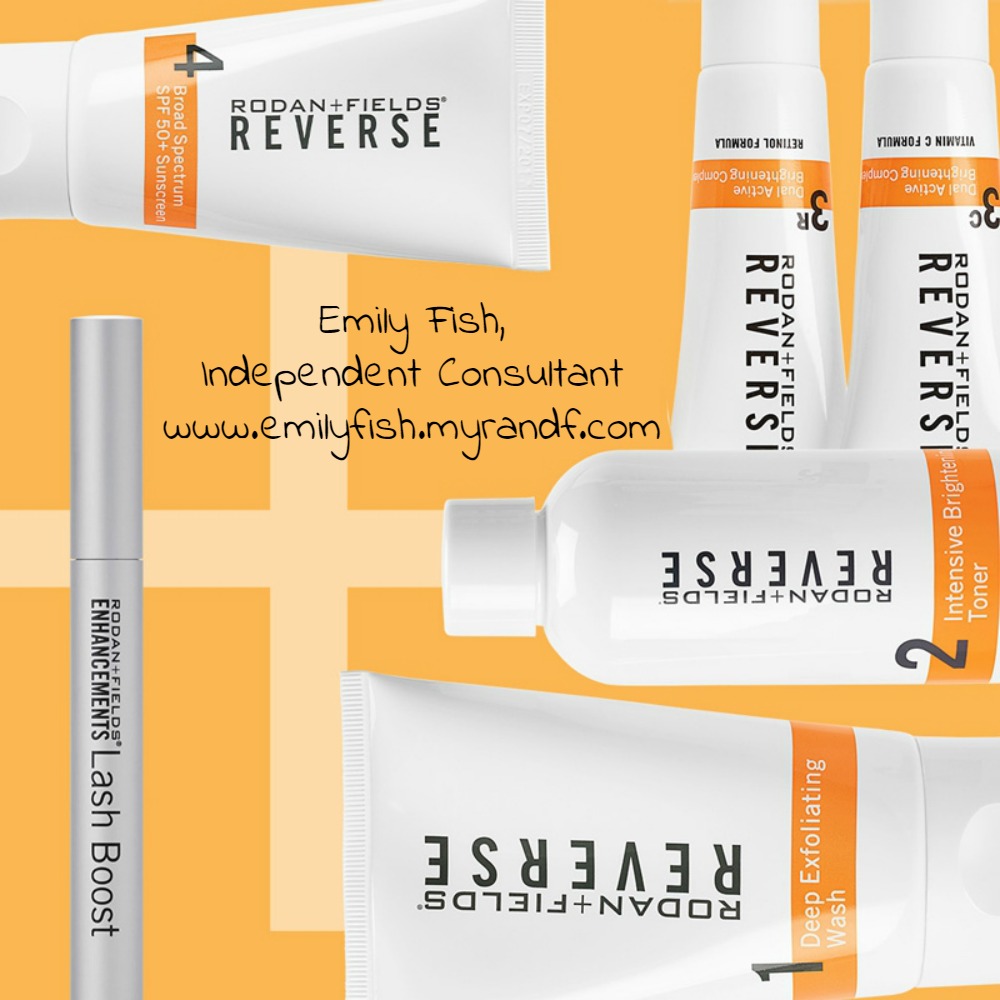 Just a quick skincare regimen, a sweep of Rodan+Fields Mineral Peptides and a single layer of mascara and I no longer feel the need to hide my face. The confidence boost alone that I've felt since I started using Rodan+Fields has changed my life. The monthly paychecks and friendships are icing on the cake.
Like my hair, I do a smidge more at night than in the chaos of the morning. Lash Boost has made my lashes appear darker, longer, and fuller so I often don't even need mascara. I actually still wear it because if not, my lashes will hit the inside of my sunglasses and mascara keeps them up and framing my eyes.
I also use my Amp MD Micro-Exfoliating Roller at night. After using the Reverse regimen along with the roller, my chicken pox scars are gone and my skin tone is brighter and even. The roller only takes a minute at night, a huge time saving over the 20 minutes I used to spend applying concealer, primer, foundation, and powder all while contouring my skin to look just right. The Mineral Peptides are all I need.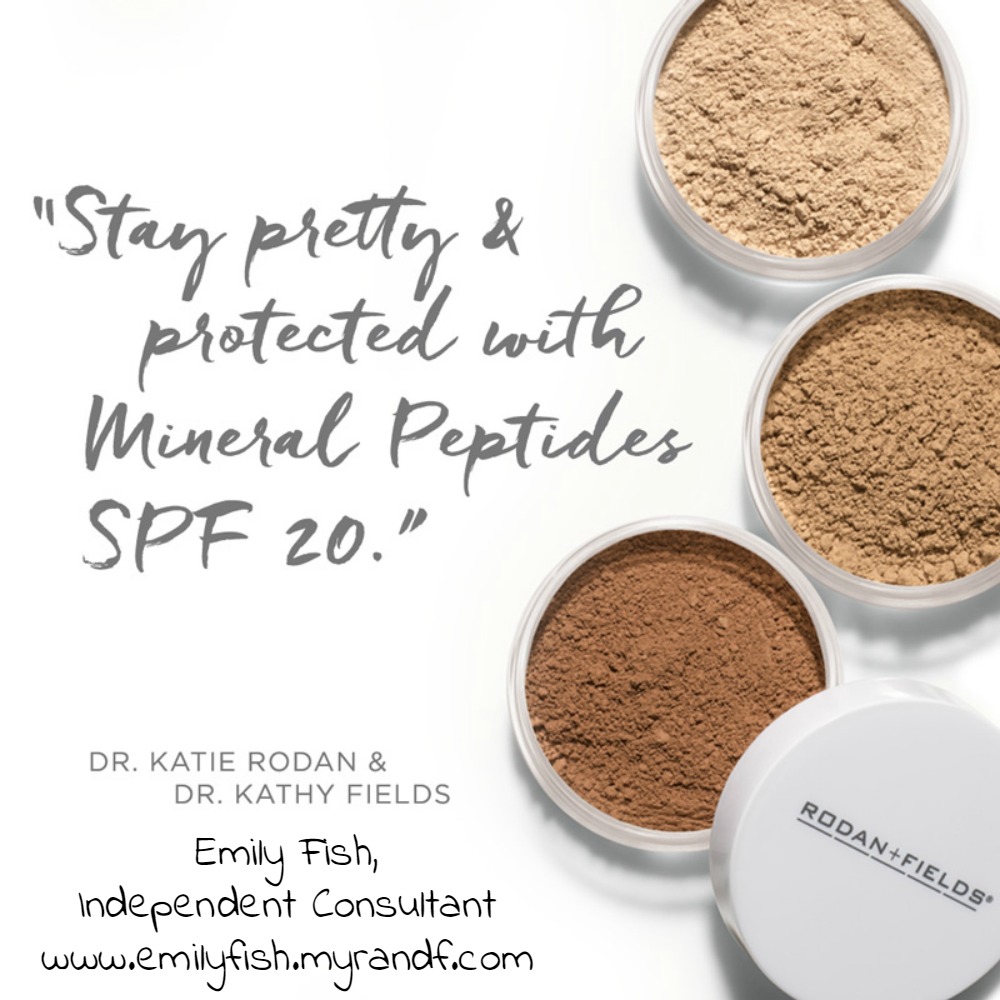 But, Emily, I'm Not In Construction
Which is exactly why I'm not recommending cargo pants and thrift-store button down shirts. There are days when I'm not working on a kitchen or bathroom remodel. I actually get dressed nicely a bare minimum of once a week for church.
As a skincare consultant, I also meet with clients and team members. And, there are days in between bathroom renovations when I don't work. Days when I actually want to look nice and maybe even add some eye makeup!
These 3 products still help me get out the door quickly in the morning, no matter what I have planned.
Like today, the kids are home. I'm finishing up this post and heading out the door. Alexa is set to remind the kids to clean up the kitchen. I'll be running in later to start shuttling each of them to their various practices. I've got an extra dry shampoo and mineral peptides in my bag. I might have time to change clothes. I might not, but at least I won't feel embarrassed by how I look!
3 Products That Help Me Get Out The Door Quickly in The Morning