My kitchen renovation is a huge undertaking. IronFish deserves most of the credit for the first day of demo. But, together we tackled #DemoDay two and brought my dreams of creating a more open floor plan closer to reality. Removing the wall between the dining room and the kitchen will make such an impact on the whole house.
Catch Up:
If you're just tuning in for the first time, here's where we started:
And Now
With a house built in 1972, the insulation (R-value) is low, only R7. Today's normal is R13 or R15 for walls. Since we were going to be renovating anyway, it didn't make sense not to update our insulation. For our mudroom project, we replaced the insulation on a cold winter day. A few days later, while working in the mudroom and even lower temperatures, the space was warmer!
Updating the insulation will benefit us year round. The cost of new drywall and insulation was only around $250. Our time was the biggest investment.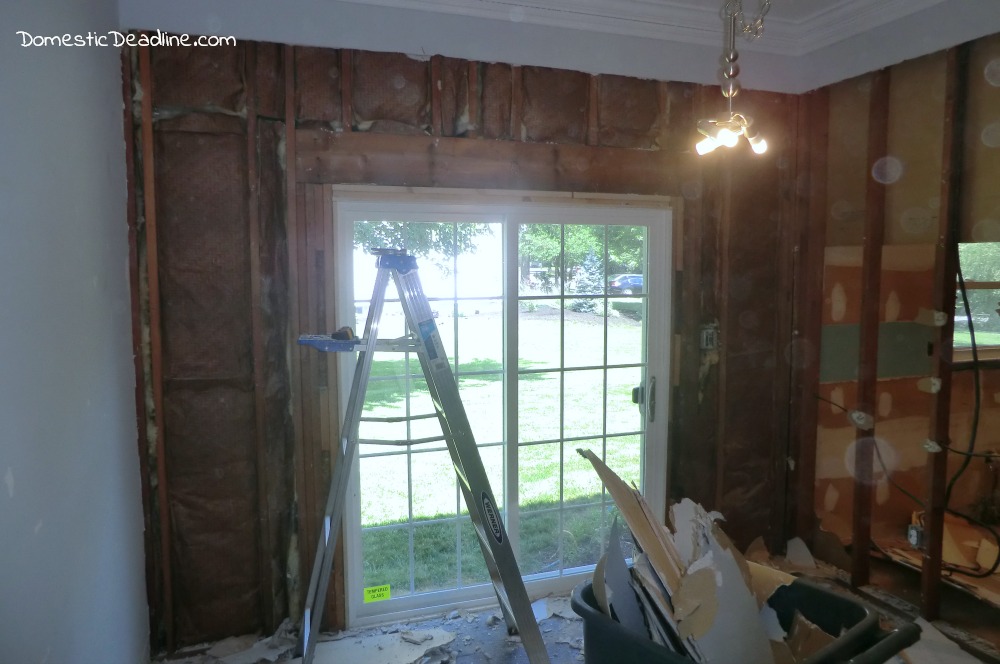 Here's the wall we took down.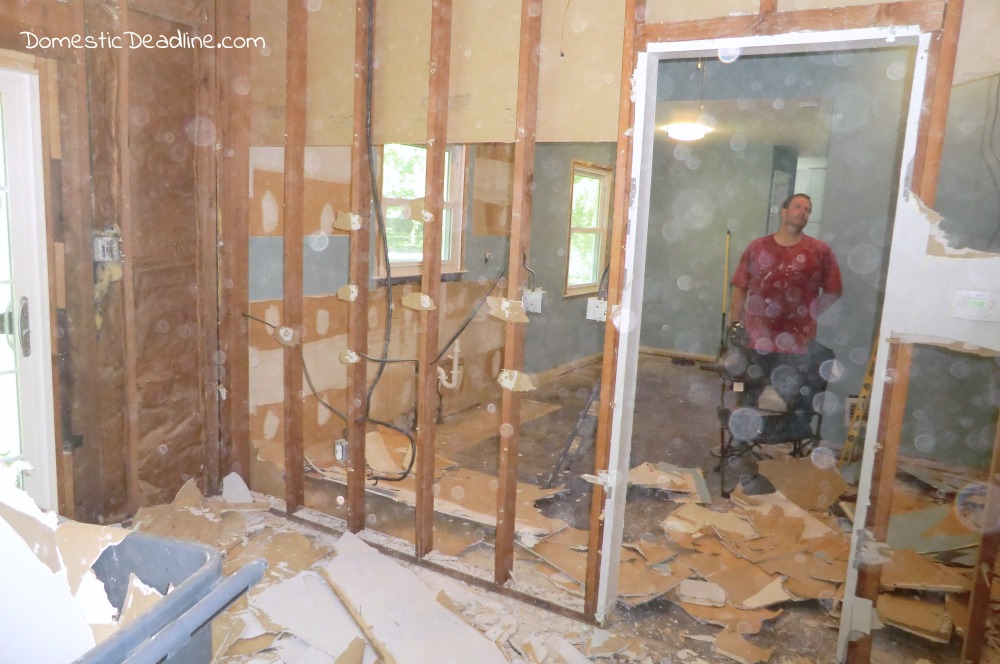 At first, I thought something was wrong with my camera. IronFish said I just needed to wait for the dust to settle for taking pictures!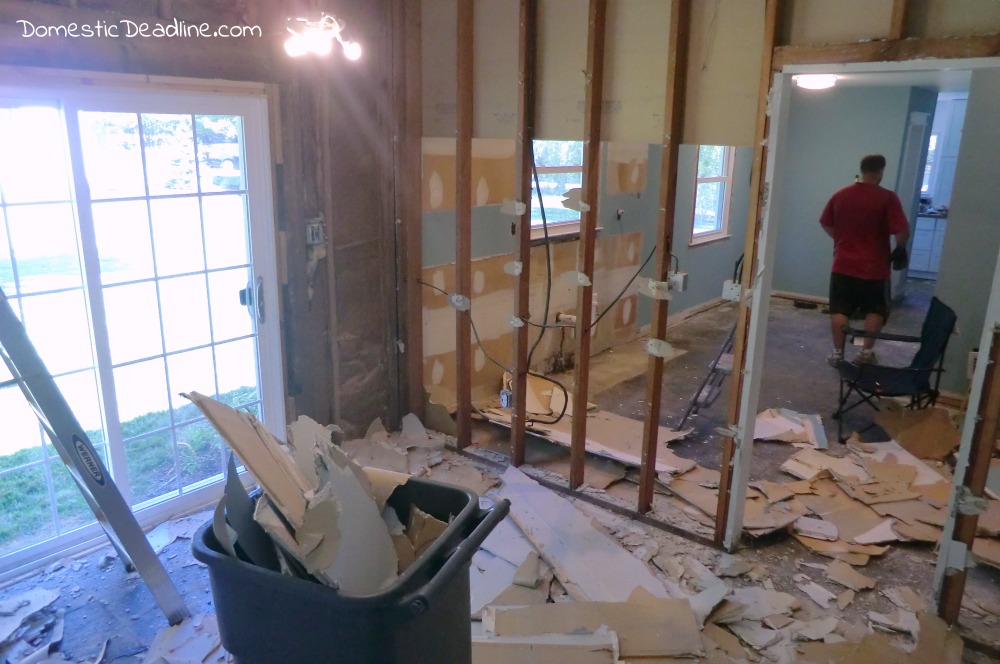 Ok, I guess that was a little better.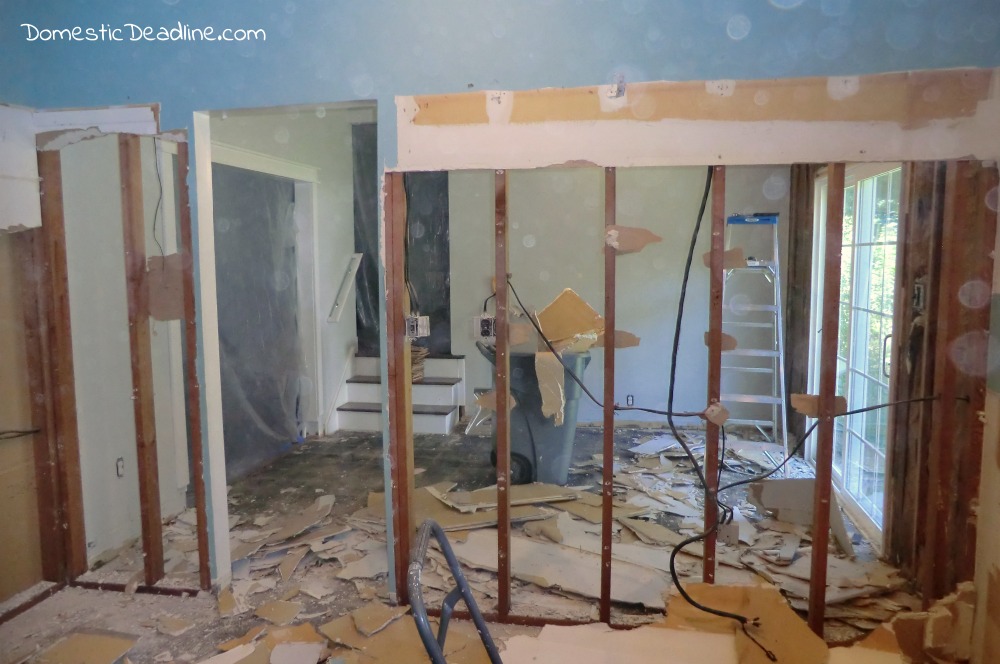 And from the other side…
Surprise!
We knew there had to be some surprises behind the walls (just one more reason to replace the drywall and insulation).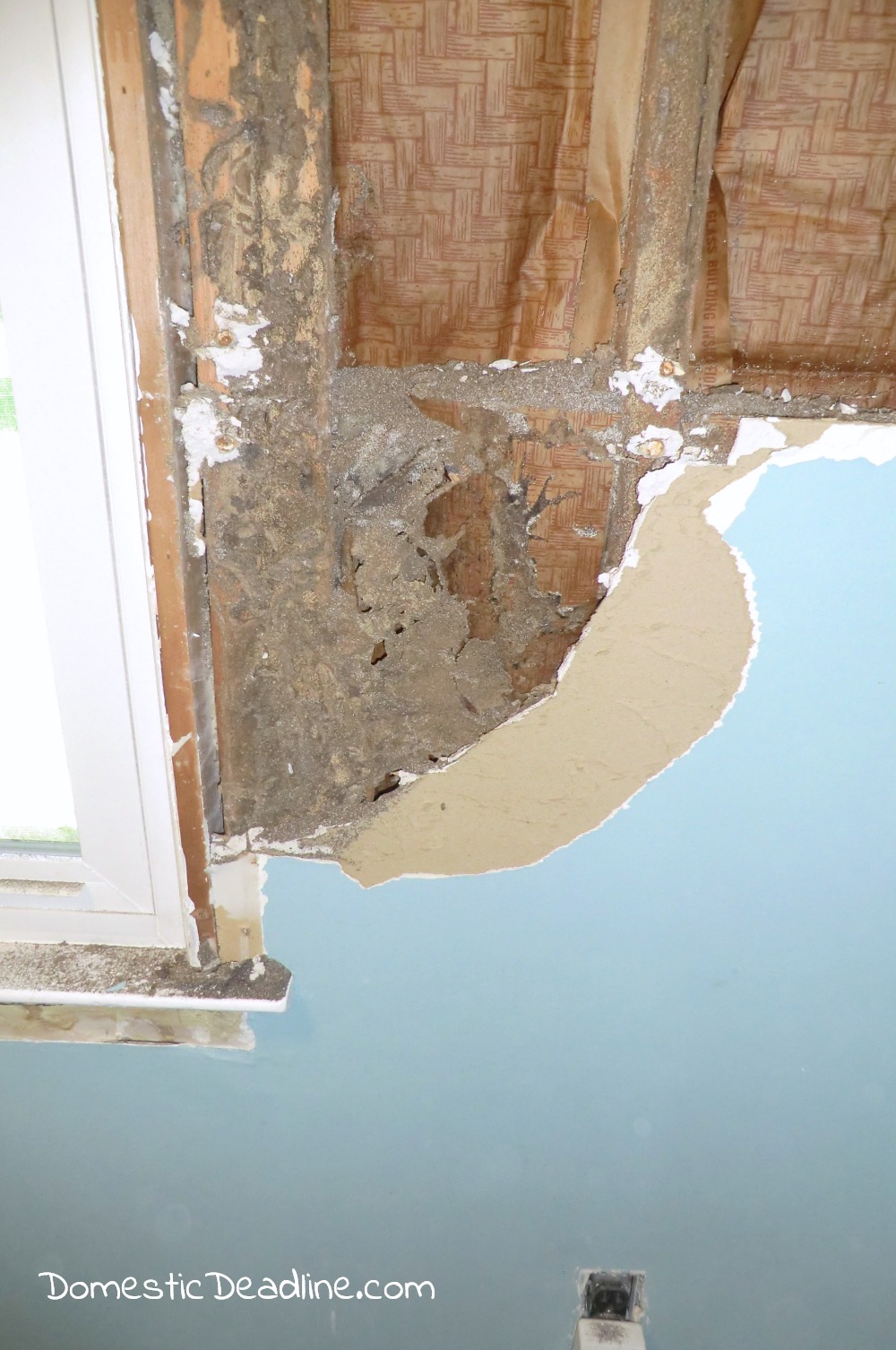 The previous owner disclosed a termite issues decades before. Apparently, ants took over at another time. Thankfully they are long gone.
And it wasn't mice, which I'd feared!
#DemoDay 2
Everything was lugged to the dumpster outside.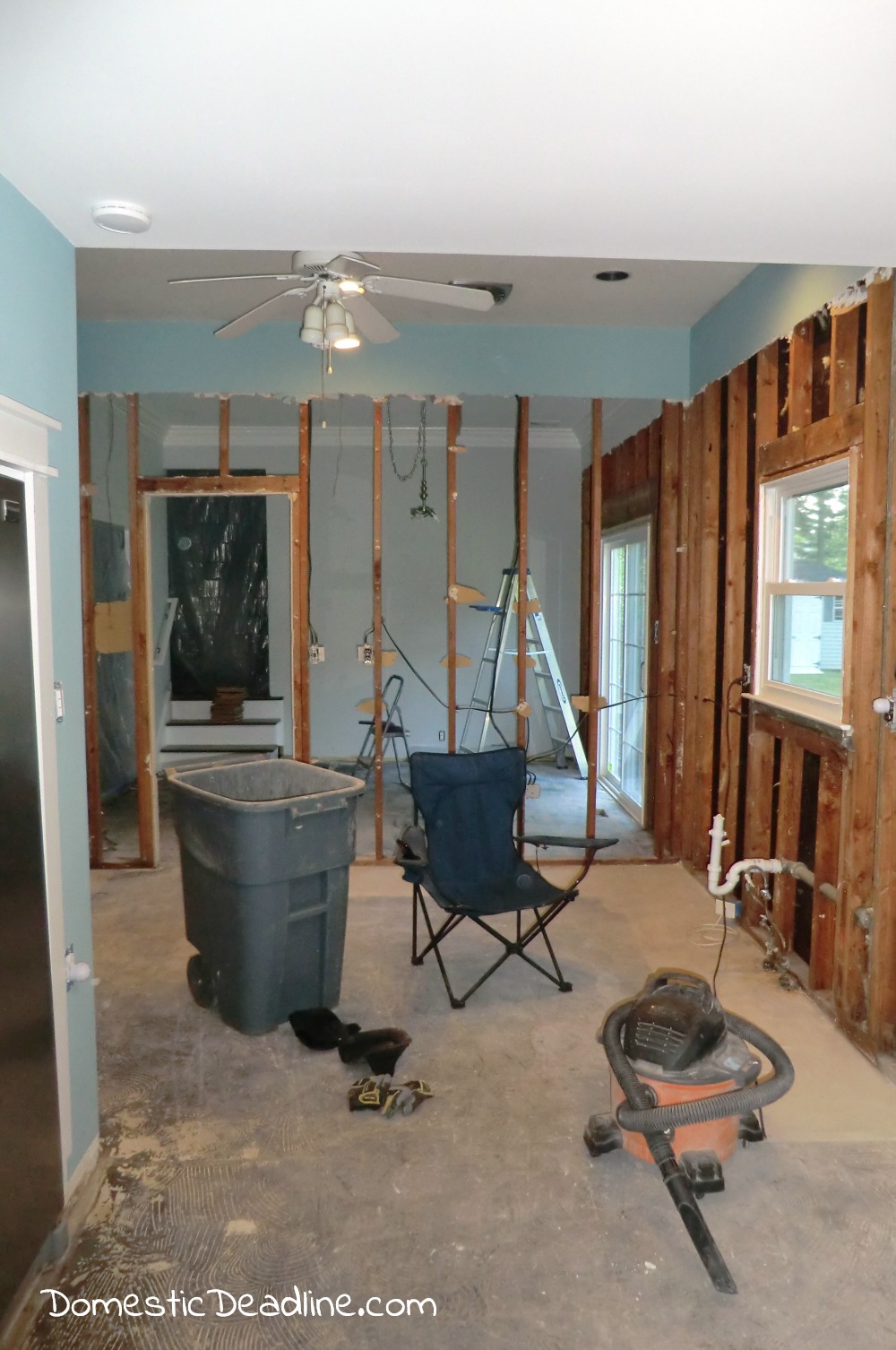 And all that was left was the studs of the old wall.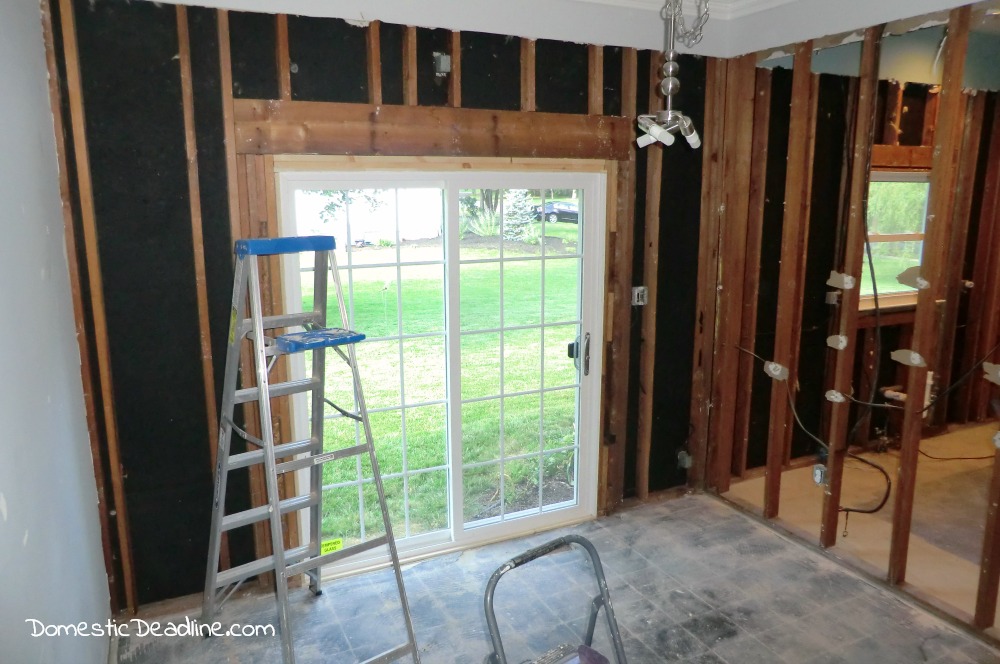 Wide Open
With everything out of the way, we could cut the studs out. This wasn't a load bearing wall.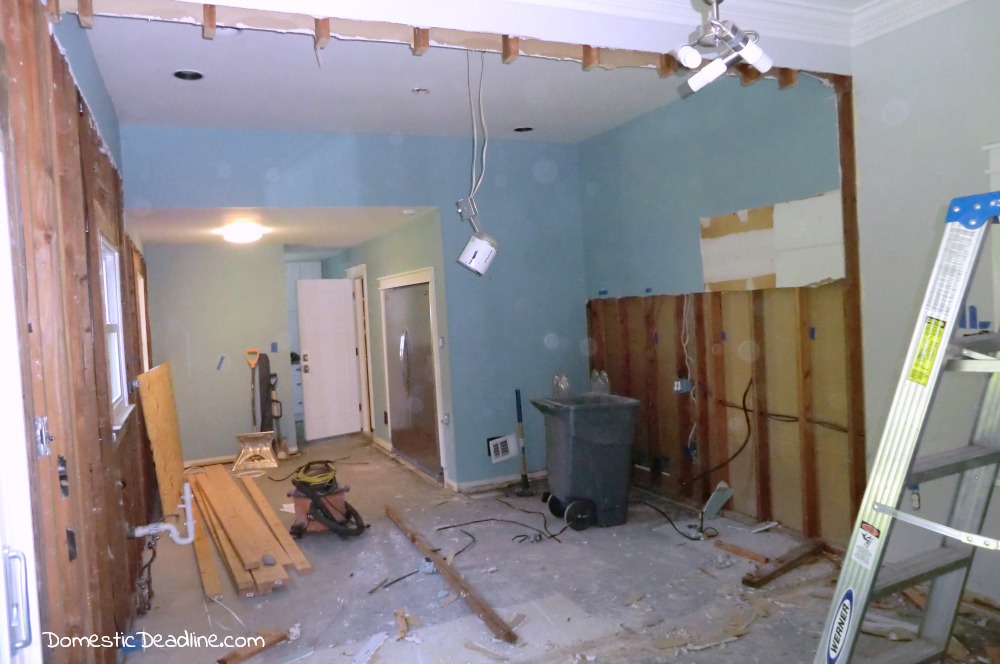 Here's another view. We had to move the fridge and freezer out of their home before we could tile.
And with the insulation and drywall gone, the electrical was reworked.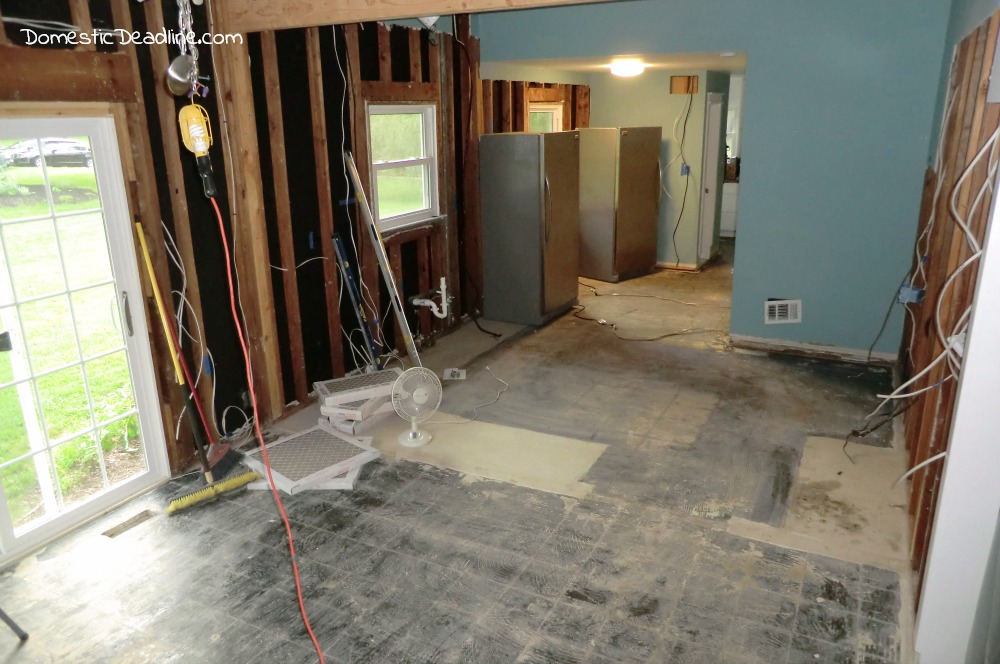 Despite needing to wear shoes in the kitchen, I enjoyed walking in the next morning to the wide open space.
And the echo!