If you've been following along with my kitchen renovation, you know the counter tops are now installed. Once those were in place, I was able to take a little time off. My kids have been at my parents' house. With the kitchen functional, it was time to bring them back home. While taking a few days to regroup at the lake before heading back home, and back to work, I'm also doing a little bit of shopping for some of the other things I'll need for the kitchen. Bar stools are on that list.

By removing the wall and adjusting the layout of the kitchen, I'm now able to get an island in my kitchen. It isn't a deep island, but it is a nice long island. And there will be room for bar stools! My old kitchen only had room for 2 bar stools. With 3 kids, 2 stools often caused a problem. This one fits 3 perfectly.
Want to know more about the bar stools included in this post? I've made it easy to find the source just by clicking on the picture. It may be an affiliate link, but the price is still the same!
Bar Stools With Color
With all the gray and white in my kitchen, I'm considering adding a pop of color with bar stools. Several of these shown do come in multiple color options.
I like the blue color of the upholstery. The nail head trim is similar to the trim I used when reupholstering my chair in the living room, adjacent to the dining room.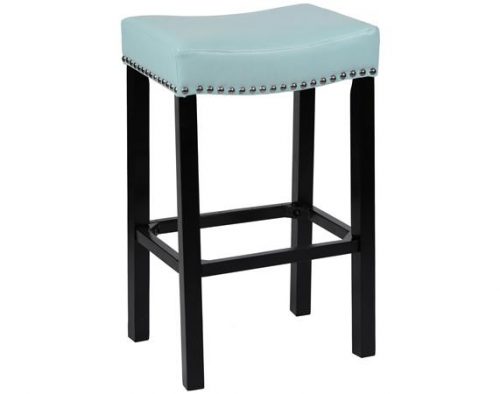 This stool, also from Deqor, might be a better color to blend with my living room. I do also like that it has a back. I doubt the kids care, but I think it might be more comfortable.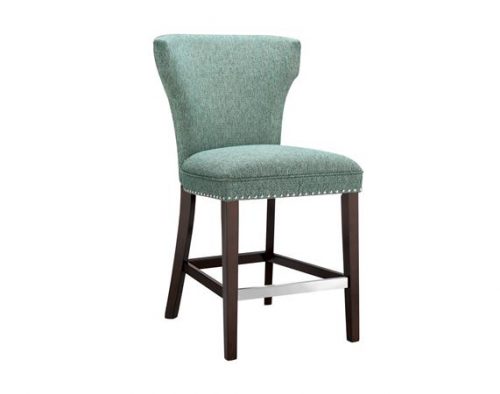 Here's another blue choice I'm considering. I like the distressed finish. This actually comes in a set of 4, I'm not sure if I can squeeze in a 4th stool though. But it is a narrower option.
I can't help it, I'm drawn to blues. I'm not sure this one is right for my kitchen, but I still like it.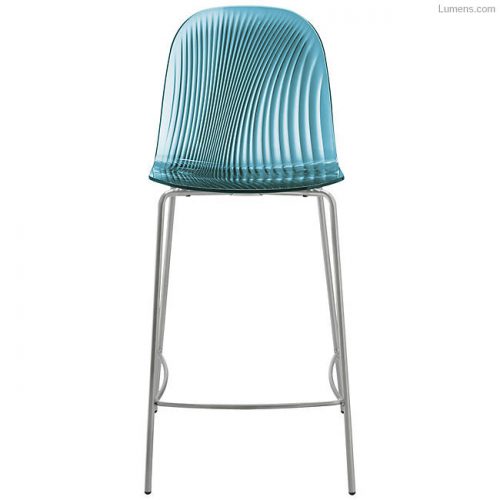 The geometric pattern of this one is so fun! More blue, what can I say. I guess it's pretty obvious I have blues and blue greens all through my house!
Another fun geometric option. More of an aqua blue.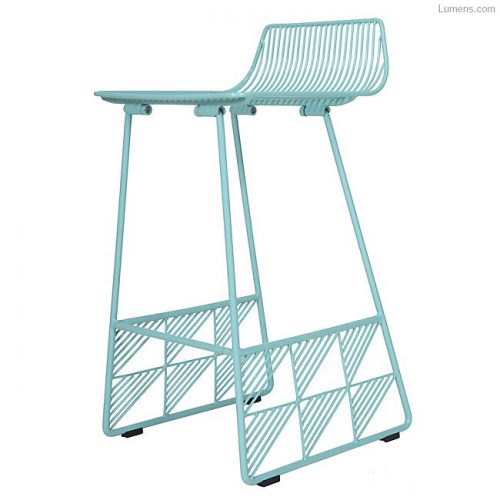 Metal Bar Stools
My appliances are stainless steel and I have brushed nickel fixtures. So a metal finish might also be good to consider.
A classic retro bar stool style. This might be what my old stools were in green. What appeals to me most about these stools… Made in America! I'm guessing with a little work, I could find other color options also. I did find a few other styles offered by this manufacturer.
Maybe I'll just get one more to go with my old ones where are now stored in the basement. Then I could cover them all to match…
Honestly, I can't really explain why I'm drawn to this one. I just am.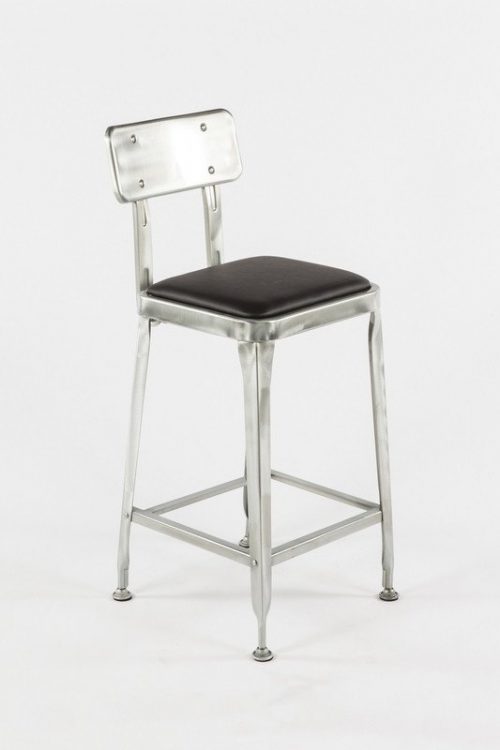 Wooden Bar Stools
Simple, rustic and weathered wood. This stool would blend in with my décor and probably go unnoticed when tucked away. That could be a good or a bad thing…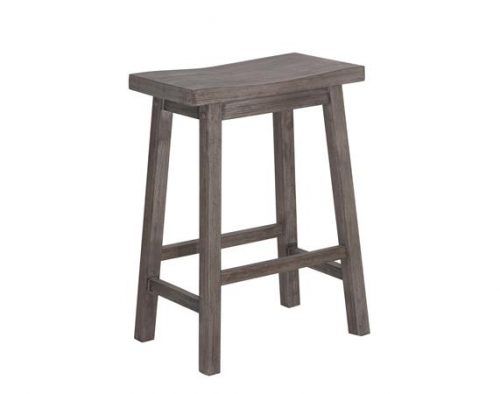 The Winston Counter Stool echoes the dark wood and metal trim I have in the newly opened up dining room. Plus, the black metal and wood combo compliments my open shelving design.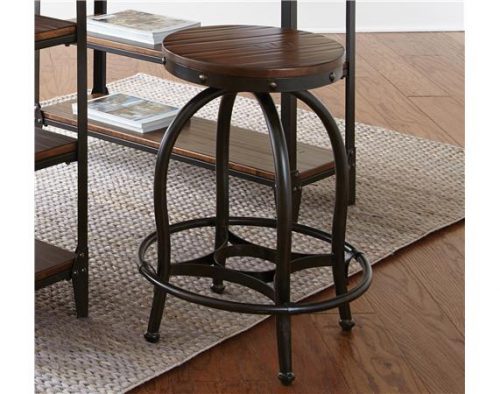 Or more to the brushed nickel look but still with wood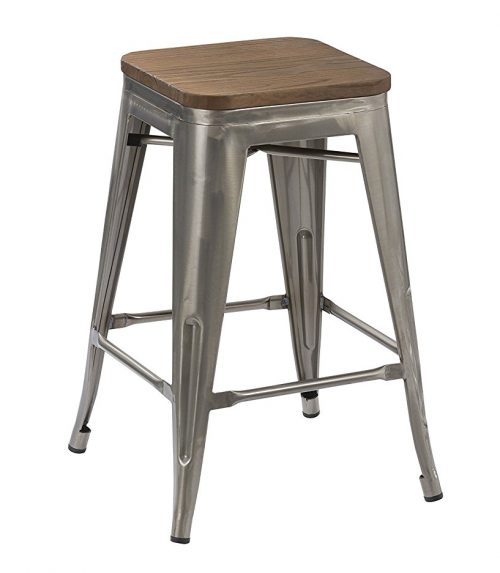 This 3-leg contoured seat strikes me too.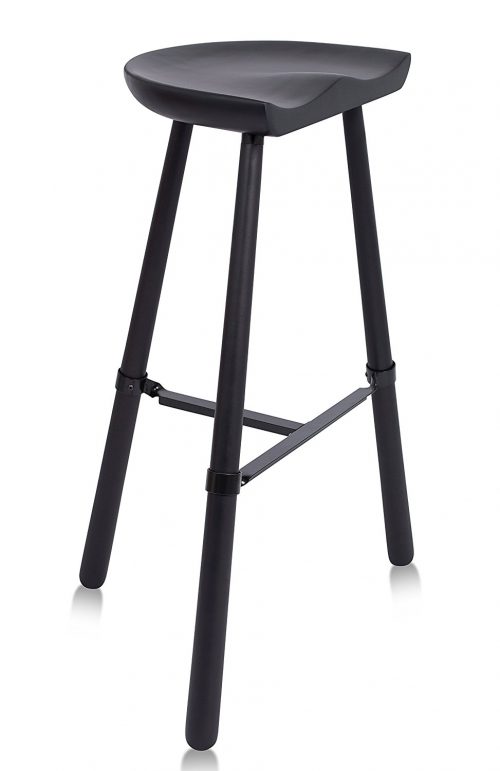 Wait for the Right Bar Stools
So much of my kitchen I knew exactly what I wanted. The decision process wasn't very hard. But, selecting the right bar stools is proving to be a bit harder than I thought.
I've found great decor options at Decor Steals, it can be fun because I never know what they will have. Sometimes exactly what I'm looking for shows up. They might have the perfect bar stools when I look one day!

Or Antique Farm House. Another great resource for fun farmhouse decor that changes daily.

I'm also open to suggestions if you have any!
If you're searching like me, feel free to pin for later. And always, feel free to share!