My kitchen is coming together. We are able to make meals but it's still a work in progress. I've begun to put some things away as we work on things like shelves, backsplash tile, lights, range hood, etc. And, in the evenings, I've been perusing some of my favorite sites. I'm on the lookout for things from new mixing bowls to the perfect accessories for my new farmhouse style kitchen and dining room.
You may remember, I recently shared some bar stools I was considering. I ended up scoring the perfect stools at a great price while shopping with my mom. They ended up changing my plans for finishing the outside of my island and my custom range hood. Some of that is still milling around in my head but needs to be worked out next week.
This change up has had me looking a bit differently at some other parts of the kitchen.
Baking Area
I can always count on Tasha to help me in the kitchen to bake or cook anything. Part of our design is a dedicated baking area. Since Tasha tries to stay gluten-free, I've promised we will do more gluten free baking. This girl was the mastermind behind our Almond Joy Cookies. She's already making a list of things she wants to bake and ideas for her own recipes.
First up will probably be gluten-free donuts.  I made donuts in a cooking class before kids but didn't have a fun donut pan. Tasha's going to need one of these!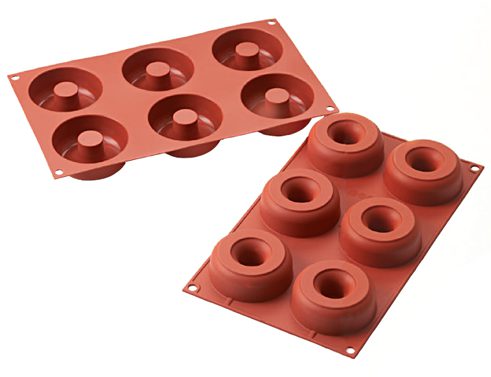 When I was packing up the kitchen, I broke the only pie pan I had. Tasha spent some time with both her grandmas learning to make pies. Regular and gluten-free, both were equally delicious. With our huge built-in freezer, we have room for her to make several to bake whenever we want them. We'll need a half dozen of these pie pans.
Wouldn't individual mini pies be darling? And a great way to make some gluten-free options to freeze.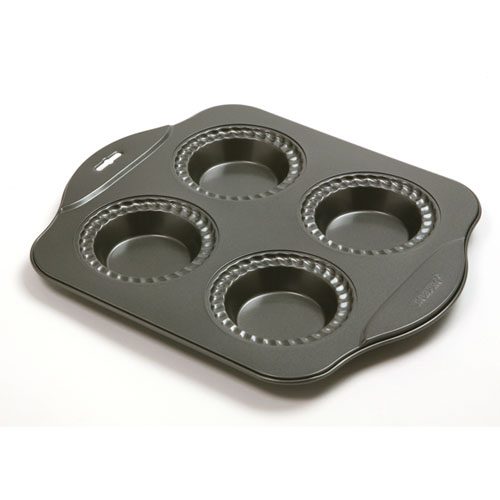 Craftsy August Class Event Sale: 50+ Classes for under $15 Friday, August 25th to Monday, August 28th, 2017
Open Shelving
A place where I can leave the mixer out and jars of flour and sugar make sense on the open shelves above.
I'm currently trying to decide between glass canisters like this: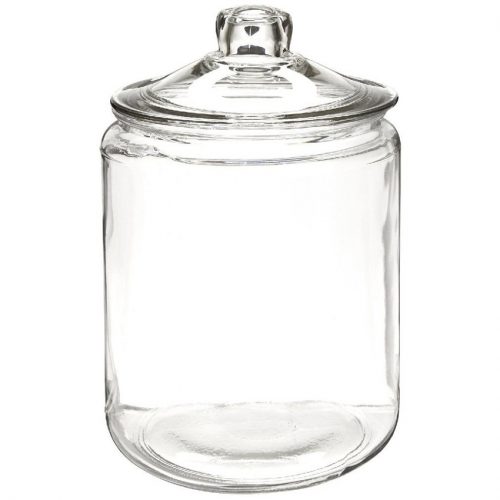 And these candy store style jars: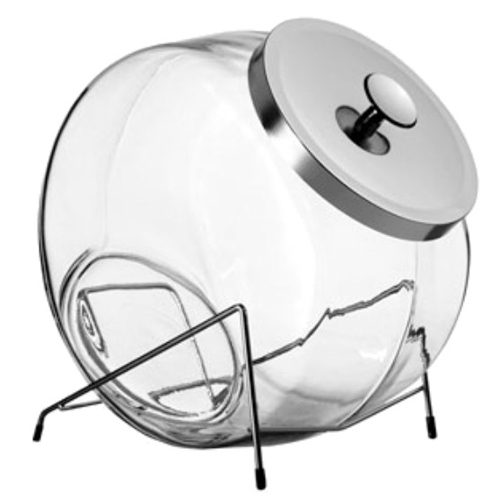 Either way, I'm going to need to replace my dollar store measuring cups with sleek metal scoops like this: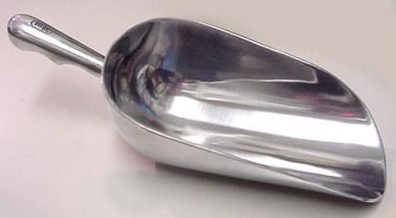 Touches of Marble
My mom has several rolling pins. Ones from her mother and grandmother even. She is bringing one to give Tasha this weekend. With my marble looking counter tops, I can't help but think we could also use a marble rolling pin. If my mom has several rolling pins, shouldn't I?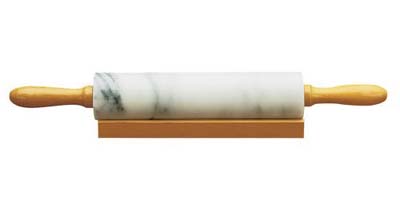 I did snag a marble mortar and pestle while shopping recently, but I'm loving this marble one even more.
I recently made some tiled serving trays for my kitchen out of leftover tile. This makes me always on the hunt for great wooden trays from the thrift store to make more. I know I have some leftover marble tile from my powder room makeover, but until I find the right wooden tray for those tiles, I might just need a beautiful marble and wood serving board like this: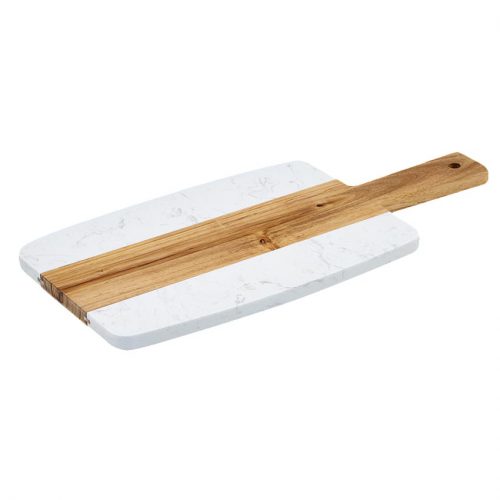 Unique Finds
I'm laughing at myself a bit right now, this post isn't at all what I was planning when I sat down to write. But, looking for one or two items for my original idea just led me to so many great things!
I think it's time for me to get back to work on the actual kitchen!
But, I do also have to share two of my favorite places to find fun farmhouse decor for the kitchen and beyond.  Antique Farmhouse always has lots of great stuff and it changes daily.

Decor Steals is different each day too, with only a few selections. It's where I scored the great hooks I used in my pipe hook towel bar.
Ok, seriously, I need to get to work!
Pin For Later
As always, feel free to pin and share!